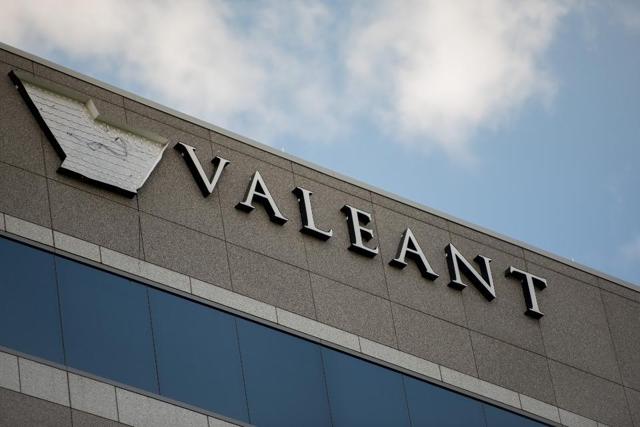 Valeant (NYSE:VRX) inked an agreement to sell iNova Pharmaceuticals to Pacific Equity Partners and The Carlyle Group for $930 million:
"The sale of iNova is part of the company's ongoing efforts to both simplify our operating model and strengthen our balance sheet," said Joseph C. Papa, chairman and chief executive officer, Valeant. "We will continue to evaluate opportunities that will enable us to deliver on our commitments and unlock value for shareholders."

iNova, which markets a diversified portfolio of prescription and over-the-counter products in several areas, such as weight management, pain management, cardiology and cough and cold, operates in more than 15 countries around the world. iNova holds leading market positions in Australia and South Africa and also has an established platform in Asia.
The deal shows CEO Joe Papa is committed to paring debt through asset sales. In early April market chatter suggested bids could fall shy of the company's $900 million asking price for iNova. VRX soared 9% in afternoon trading, yet the iNova sale is much ado about nothing for the following reasons:
Impact On Valeant's Credit Metrics Is Unclear
Valeant is able to cut its $29 billion debt load with iNova proceeds. However, it also sacrifices future earnings. The company's press release highlighted the sale price, yet it did not divulge how much revenue and EBITDA iNova generated. The deal comes on the heels of Valeant's sale of certain skincare assets to L'Oreal (OTCPK:LRLCF) for $1.3 billion in Q1. Management also highlighted how that deal would help pare debt. Nonetheless, from Q4 2016 to Q1 2017 Valeant's total EBITDA declined more than the reduction in debt. As a result, the companys debt/run-rate EBITDA deteriorated from 7.6x in Q4 to 9.4x in Q1.
Moody's currently rates Valeant's corporate family debt at B3 - junk levels. It intimated it could downgrade the debt further if debt/EBITDA remained above 7.5x. Without data on iNova's EBITDA it would be difficult to determine if the deal was credit positive or negative for the company. In that regard, Valeant's lack of transparency continues.
Impact On Valeant's Insolvency Negligible At Best
The previous management team built the company via tens of billions in acquisitions. Revenue and earnings from those acquisitions have declined, yet Valeant's $29 billion debt load still needs to be repaid. Shocking The Street, a premium service I run in conjunction with Seeking Alpha, estimates Valeant is insolvent by $8 billion. A major discrepancy results from how Valeant values its $35 billion of goodwill and intangibles. Such intangibles are only 15% less than their $41 billion carrying value at year-end 2015.
Valeant's stock is down over 90% and its run-rate EBITDA is down over 50% since that time. The company would have you believe that after management cut R&D at acquired companies and later promised to tamp down price increases, the value of prior deals have only declined by 15%. I am in disbelief. In my opinion, Valeant is being propped up not by cash flow or asset sales, but by its $35 billion intangibles that equate to $11.7x run-rate EBITDA.
The opaqueness in the company's intangibles and $4 billion equity account partially explains why Valeant has been referred to as Pharma's Bernie Madoff:
Based on Q1 results I estimated the company's sum-of-the parts at $22 billion or 7.5x EBITDA. If the entire company is only worth 7.5x run-rate EBITDA then how can intangibles related to prior deals be worth 11.7x? About 47% of segment EBITDA is related to Branded Rx and U.S. Diversified segments which are either in run-off or have dismal business prospects. Another 18% is derived from Salix which is a question mark given its recent financial performance and loss of part of its sales force. Bausch & Lomb - Valeant's crown jewel - makes up only 35% of total EBITDA ...

Goodwill write-offs for Sprout and Salix alone could potentially exceed Valeant's $4 billion book value, and create negative equity.
The iNova sale helped spurred the stock today. Unless it can put a dent in Valeant's $8 billion capital hole or improve the company's credit metrics, in my opinion it is much ado about nothing.
Conclusion
Management was quick to divulge how $930 million in iNova proceeds could be used to pare debt. We heard the same "happy talk" after Valeant sold skincare assets to L'Oreal. Until management can improve Valeant's credit metrics and fill its $8 billion capital hole in a meaningful way the stock remains a sell.
Disclosure: I am/we are short VRX.
I wrote this article myself, and it expresses my own opinions. I am not receiving compensation for it. I have no business relationship with any company whose stock is mentioned in this article.