Surprise is sometimes the best advantage a warrior can have.
―Terry Goodkind, The First Confessor

The biotech sector continues to thread water and is stuck in the same narrow trading range that has existed throughout most of 2017 so far. As stated in this recent article, I believe the biotech sector will finally break through these stubborn upward resistance levels; but not until the fourth quarter of the year.
However, many small cap biotech stocks seem to have good value here. In today's article, we focus on two names that have upcoming catalysts in the second half of 2017 that have the potential to ignite significant rallies in their shares.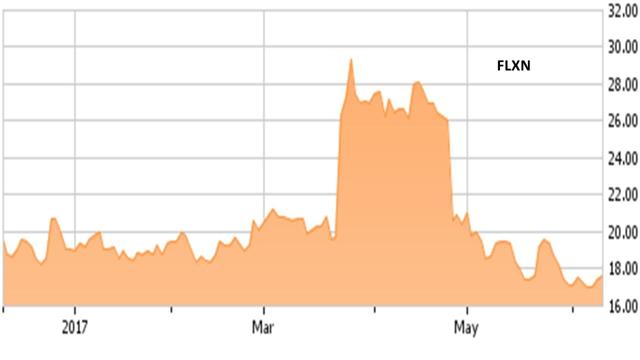 Let's start with Flexion Therapeutics (NASDAQ:FLXN), a stock that has a rough go of it over the past few months. The shares deflated after the company did a poorly structured secondary offering that contain some convertible debt. This popped any hopes of a short term buyout which was one factor behind a nice rally in the stock earlier this year.
However, none of this impacts the very likely approval of the company's first commercial compound by the FDA on the October 6th PDUFA date. It should be approved for the treatment of osterarthritis of the knee and is in trials for two other indications.

A recent study showed that Zilretta at a cost of $500 per treatment "had a greater impact on quality-of-life measures that conventional care, diclofenac (NSAID) and HA treatment". This is already a large market and growing as the developed world ages and as society grows more obese.
Given, the company's ~$550 million market capitalization seems very cheap especially with funding needs now out of the way. Insiders are signaling the stock is cheap. Two insiders bought just over $170,000 worth of shares on June 5th. Analysts are also enthusiastic with a median analyst price target of just over $37.00 a share, more than twice the current trading level of the stock. Cantor Fitzgerald was the last analyst firm to chime in with a Buy rating and $40 price target on May 22nd.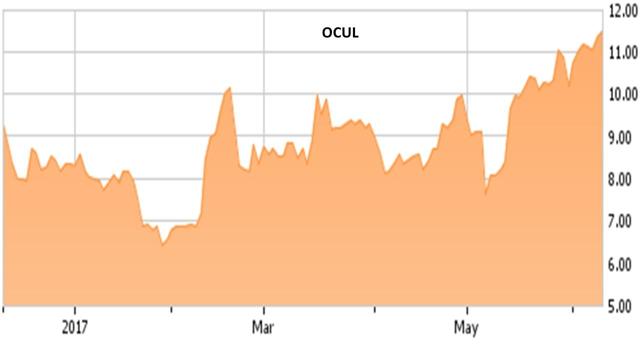 Up next is Ocular Therapeutix (NASDAQ:OCUL), whose stock has had a nice little run since I positively profiled it in mid-March. The shares have moved from ~$8 to ~$11.50 a share since that article hit. However, given the current median analyst price target is $35.00 a share on OCUL, the stock would seem to have the potential for additional upside.
Ocular's catalyst to extend this recent rally should hit on July 19th. That is when Dextenza should be green lighted for approval by the FDA to treat the ocular pain that occurs after eye surgery. Dextenza is an insert that puts dexamethasone to the ocular surface for up to 30 days and then is absorbed by the body so has no need to be removed. Ocular pain after surgery is an approximate $1.5 billion market which dwarfs the current market capitalization of Ocular Therapeutix of ~$330 million.
The company is also looking to eventually expand Dextenza for a treatment for allergic conjunctivitis and dry eye disease which are larger markets. Trials are currently ongoing. The company is also investigating OTX-TP which is a travoprost insert. This is a preservative-free drug product candidate that is inserted into the canaliculus and is designed to deliver the prostaglandin analog travoprost to the ocular surface for up to 90 days. The company is currently enrolling patients in the first of two planned phase 3 trials with OTX-TP for the treatment of Glaucoma.
This is another name that came onto my radar because of a significant insider buy last December. Although the stock has risen nicely since then, I believe the approval of Dextenza could ignite the next leg of the rally. The stock also still seems undervalued given that compound's potential market opportunity.
Every advantage is temporary.
―Katerina Stoykova Klemer
Author's note: To get these types of articles and Instablogs on attractive biotech and pharma stocks as soon as they are published, just click on my profile, hit the big, orange "Follow" button, and choose the real-time alerts option.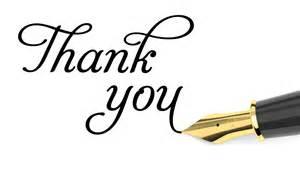 Disclosure: I am/we are long FLXN, OCUL. I wrote this article myself, and it expresses my own opinions. I am not receiving compensation for it (other than from Seeking Alpha). I have no business relationship with any company whose stock is mentioned in this article.