In two of my recent articles, which were very well received, I laid out my simple strategy for retirement investing and why I have used it over the years.
You can review both parts of my approach here in part 1 and here in part 2. I highly recommend that everyone review these articles to gain insight as to how I handled my own approach towards building a retirement portfolio that grows income for a more secure financial future.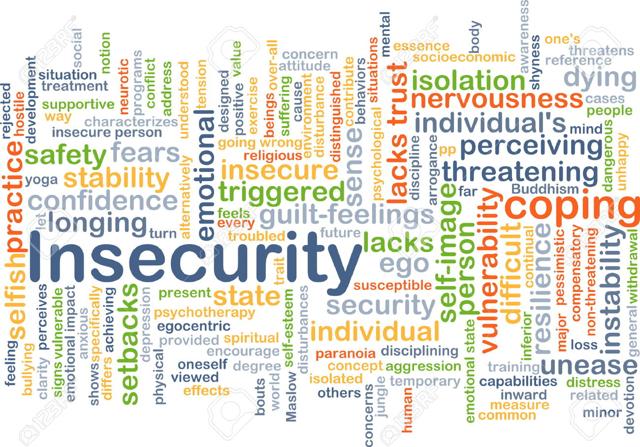 That being said, we do live in a world of uncertainty just about everywhere we look, from geo-political turmoil to the stock market uneasiness. I will try to explain what I am doing with my own personal finances as compared to how the model Team Alpha Retirement Portfolio will be managed.
First The Model Team Alpha Portfolio
As detailed within my two previous articles, the model Team Alpha Portfolio is being managed in my own simplistic way. That does not mean that everything is on auto-pilot, though. While it's always more fun to do something than to do nothing in the stock market "game," doing nothing is a simple strategy in and of itself.
That being said, even though several stocks fall into the green "buy zone," I will not be making anymore moves for now until I have a clear understanding not only where our markets are concerned but also of whether the political uneasiness will impact consumer confidence, as well as business confidence, in a negative way.
P/E ratios in just about every stock reflect full or somewhat over-valuation, with the exception of just a few. Since the long-term trend of these types of mega-cap dividend aristocrats is up, the longer the time horizon an investor has should be a motivating factor towards following the strategy as laid out. As for folks already retired, or with a short time horizon, the most prudent action to take is to watch, wait, and stay alert.
Here is the latest chart update:

The model portfolio now currently consists of the following stocks: Exxon (NYSE:XOM), Johnson & Johnson (NYSE:JNJ), AT&T (NYSE:T), Procter & Gamble (NYSE:PG), Coca-Cola (NYSE:KO), Realty Income (NYSE:O), Main St. Capital (NYSE:MAIN), Microsoft (NASDAQ:MSFT), Con Edison (NYSE:ED), Altria (NYSE:MO), Nuveen Floating Rate Income Fund (NYSE:JFR), Apollo Global Management (NYSE:APO), Apple (NASDAQ:AAPL), and Ford (NYSE:F).
Take a look at the P/E levels of some great stocks:
XOM: 34, as we watch the turmoil in the oil patch continue and XOM's share price drop well below the green "buy zone" price, I would hold it but not add to it.
JNJ: 22, but the share price has moved up precipitously of late, it is not in the "buy zone," and at some point, there should be a pullback. I would not be in any hurry to add shares here.
KO: 32, and sales are still declining, as are revenues. It is close to green in the "buy zone," but I can wait for a change in its overall business.
PG: 25, not near the green "buy zone" price yet, and the P/E level is higher than the norm for PG. I can wait and not add shares yet.
T: 20, which is not awful, but until the Time Warner (NYSE:TWX) deal pans out, I am waiting to add here.
Other stocks within this portfolio have uncertain near term futures, such as F (and I just opened a position), while a few others are at full allocations for what they are, like MO, O, and AAPL. While ED has a P/E ratio of "only" 19 (which is high for a utility anyway), its debt level has risen, and if interest rates spike, it could have an adverse effect on the stock even as the share price continues to be elevated.
Now, please do not misunderstand. This portfolio produces income, and I would not sell any shares of the above stocks unless something awful happens with their dividends. I am simply saying that the time right now is not right to add to shares UNLESS an investor has a long time horizon, or more favorable valuations develop!
Even then I would suggest further research be done and for investors to be aware of the market climate.
OK, What About MY Personal Finances And Portfolio Goals
As I told our SA Editor, Rebecca Corvino, for this week's edition of the Dividend & Income Digest:
My portfolio goals in the current environment are slightly different than when the large-cap dividend aristocrats have lower valuations. Simply put, it is tough to find a dividend aristocrat at a fair share price, and I believe that the bull market is long in the tooth! In order of priority, my personal goals (for my own portfolio) are:

Capital preservation.
Maintaining and increasing the dividend income stream.
Building cash reserves to take advantage of the opportunities when (or if) we get a strong correction.

It becomes trickier to build cash when an investor needs all of the dividend income to pay the bills, and the only inflow of cash is Social Security. It is imperative to be able to understand your risk tolerance so that we can stay away from panic selling and to view the portfolio as an income source, not as a continually rising portfolio balance.

I look at it this way: In 30 years of working for the same company, some years the company did well, and some years the company did poorly. As long as I was getting my paycheck, and the company was not on the brink of bankruptcy, I was fine. In retirement, the portfolio is "the company." There will be good years and poor years, but as long as it keeps paying an income, why "quit" the company?

Normally, I would put more cash to work to grow income as an equal priority to capital preservation. In this uncertain global climate, and the length of the bull market that has placed almost every single dividend aristocrat at valuations that are simply too high, capital preservation and building cash (if one does not have enough) are vital.
For me, capital preservation has taken a front seat right along with increasing my income/portfolio value. I am older, retired, not 100% health-wise, and have a much lower risk profile than ever before.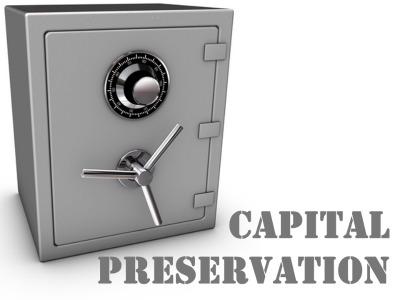 I am not adding any more shares to equities, though I am looking to put a sizable amount of cash to work in some sort of asset class, to get a bit of a higher return, with somewhat of a lower risk profile.
I am now using (and have used off and on) FLTMX to hold my five years' worth of cash reserves, while waiting for equities to come back down to Earth.
Here are the basic fundamentals of the Fidelity Intermediate Municipal Bond Fund (MUTF:FLTMX):
This investment is Federal tax-free, and in some states, state and local tax free (like Florida) which makes its lower yield a bit more attractive, especially when investing larger sums of cash, and when a taxpayer is in a higher tax bracket.
Here is the information on that from Fidelity: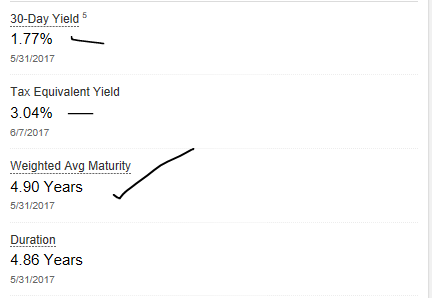 You will note that the 1.77% yield is equal to a taxable yield of 3.04% at higher tax brackets. In today's world, that is not terrible, even when compared to some dividend aristocrat stocks. The average maturity is more towards the shorter term than longer with an average just under five years. That should make it less of a risk than long-term bond values (not held to maturity) as interest rates rise.
The fund overview from Fidelity:
Strategy

Normally investing at least 80% of assets in investment-grade municipal securities whose interest is exempt from federal income tax. Normally maintaining a dollar weighted average maturity between three and 10 years. Engaging in transactions that have a leveraging effect on the fund.

Risk

Fixed income investments entail interest rate risk (as interest rates rise bond prices usually fall), the risk of issuer default, issuer credit risk, and inflation risk. The municipal market can be affected by adverse tax, legislative or political changes and the financial condition of the issuers of municipal securities. Leverage can increase market exposure and magnify investment risk. Income exempt from federal income tax may be subject to state or local tax. All or a portion of the fund's income may be subject to the federal alternative minimum tax. Income or fund distributions attributable to capital gains are usually subject to both state and federal income taxes.
Drilling down a bit further:
Another main reason I happen to like this investment is that the NAV price hardly changes, and over a period of 10 years, the trend has been up when dividends are re-invested.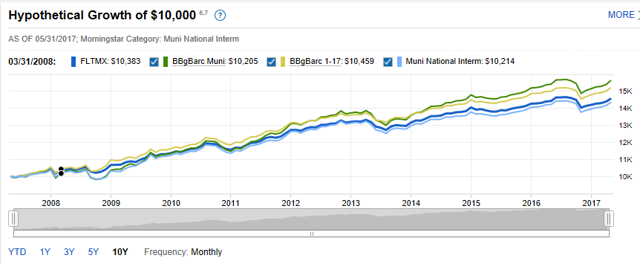 The stability over a decade, which includes the great recession period, is impressive. That gives me a more secure feeling that for my cash position, since the total value is more secure, and if dividends are reinvested, which in my case will be, an increased overall value over time.
The bonds held in this fund consists of nearly 80% A rated or higher, as the following chart from Fidelity shows: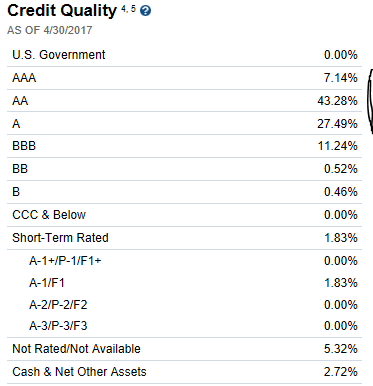 Investment grade municipal bonds can go bad of course (default), and there is no guarantee of anything. However, the fund has a very sound allocation in various bonds that barring a catastrophe, if several bonds default, it will have a smaller impact than if just one bond were held. Here is a snapshot of the mix and allocation from Fidelity. It obviously does not include all 1,175 positions: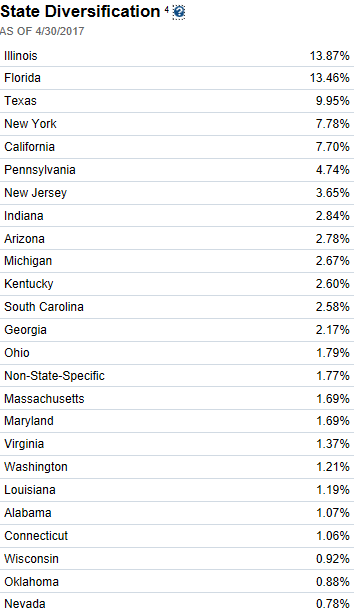 Here is a chart that shows where the level of risk falls as compared to its reward, again directly from Fidelity: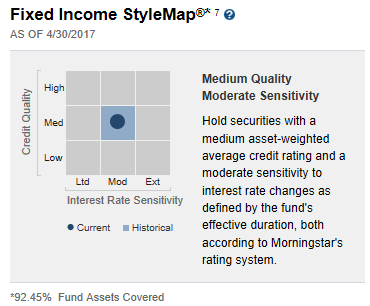 Finally, a brief look at the actual portfolio diversification as provided by Fidelity: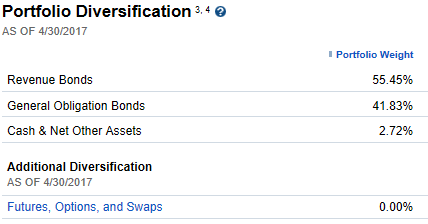 Given the fundamentals, the low fee of 0.35%, and the current NAV of $10.42 and a tax-free yield of about 1.80%, I feel good about placing my cash reserves in this fund. At least it won't be sitting around not working for me while I wait to deploy it when I believe the climate is right again.
The Bottom Line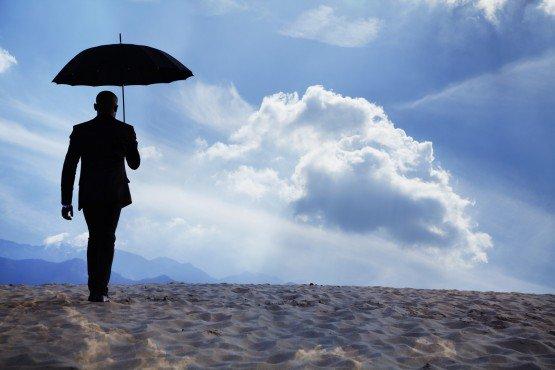 This fund has been around for 40 years now and has served many retirees very well. The risk level is quite low, and that fits with my own tolerance at this time. I feel very comfortable investing cash in this asset class right now.
I am not giving up on stocks, and I am NOT a bear. I simply believe that uncertain times could affect the markets, as well as the economy in a negative way right now. This approach changes nothing as far as my basic simple strategy, yet adds a layer of lower risk than stocks, with more return than just leaving all of my own cash in money market funds or savings accounts.
It also is very liquid, so I can gain access to the cash at a moment's notice. The dividends are paid monthly and capital gains distribution seems to have been paid 1-2 times per year.
What are YOU doing with cash these days?
Not To Bore You, But...
Knowledge is power, and many folks shy away from the investing world because that very world makes it more confusing each and every day in an effort to sell you something: stock picks, technical strategies, books, videos, subscriptions with "secret ideas," gadgets, and even snake oil.
My promise to you is that my work here will remain free to all of my followers, with the hope of giving to you some of the things that took years for me to learn myself. That being said, let me reach out to you with my usual ending:
**One final note: The only favor I ask is that you click the "Follow" button so I can grow my Seeking Alpha friendships. That is my personal blessing in doing this, and how I can offer my experiences to as many regular folks as possible, who might not otherwise receive it.
Disclaimer: The opinions and the strategies of the author are not intended to ever be a recommendation to buy or sell a security. The strategy the author uses has worked for him and it is for you to decide if it could benefit your financial future. Please remember to do your own research and know your risk tolerance. The long positions held are based upon what the model portfolio holds and I personally could have held all of the stocks noted at one time or another.
Disclosure: I am/we are long AAPL, APO, ED, F, JNJ, JFR, KO, MAIN, MO, MSFT, O, OVBC, PG, T, XOM. I wrote this article myself, and it expresses my own opinions. I am not receiving compensation for it (other than from Seeking Alpha). I have no business relationship with any company whose stock is mentioned in this article.
Additional disclosure: The portfolio is for educational purposes only, and not an actual portfolio. The long positions are based on the model portfolio. FLTMX is now a strong position within my personal portfolio, but not in TARP.