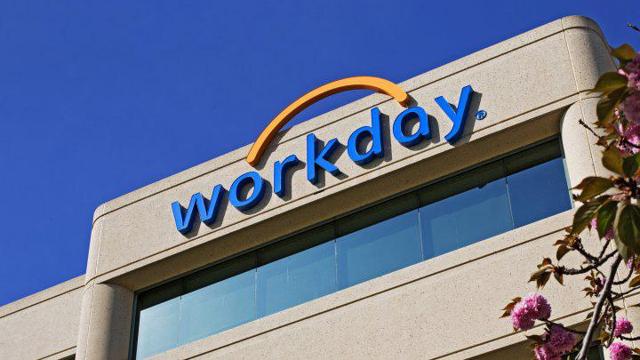 Preface
The market has a newfound volatility and that means the trusted long-only strategies may start to fail.
But, with the use of the options market, we can not only hedge a generally long stock portfolio, we can actually profit from the volatility as well.
For purposes of this article, we will use Workday (NYSE:WDAY) as a case study, and then follow up with Alphabet (NASDAQ:GOOG) (NASDAQ:GOOGL) and Amazon (NASDAQ:AMZN) but the tenets of this strategic move hold for a broad array of widely traded technology stocks - not just these stocks.
Understanding When to Trade
There is always a way to trade options that benefits from market volatility - that's not the issue - the issue is how to avoid making the investment when the market is not volatile.
Simply buying near-the-money options and selling further out-of-the-money options is a trade that benefits from market volatility, and certainly, if there is a volatile market, it can act as a hedge.
The issue has been the historically low volatility in the market for the last several years. We can see the issue plainly with Workday, where simply buying options near the money and selling the out of the money options would have been a disaster. Here are the results over the last 3 years: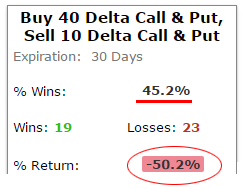 Yes. that's a 50% loss over three years while the stock was soaring. This is a great reminder that a hedge can also be costly if not done thoughtfully.
But there is a much smarter way to approach this and it's easiest seen with a stock chart.
While technology has led the broader market higher, what we're also finding is a broadening investor base through social media where 'hot tech stock' has become a pseudonym for 'speculative,' especially as these tech stocks near an earnings date.
What we're looking at below is a 2-year stock chart for Workday, with the earnings dates highlighted by the blue "E" icon, and circled.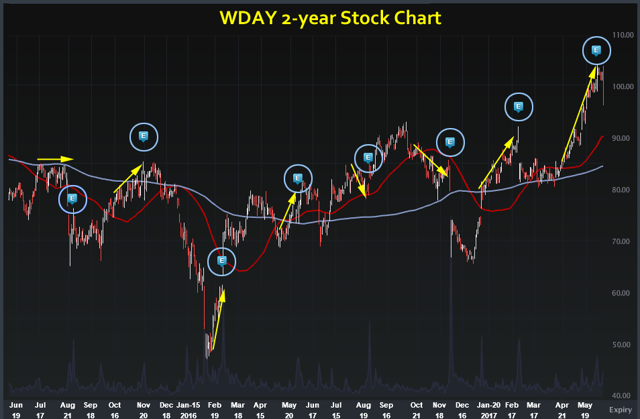 What we can see, totally irrespective of the earnings move, is that the month before the earnings move, the stock tends to trade with volatility. This is the heightened interest phenomenon, or if you prefer, the 'speculative' interest.
With the yellow arrows drawn in the month before each earnings announcement we can see how common it is for the stock price to move abruptly in one direction (up or down). This is also common in stocks like Alphabet and Amazon just to name a few of the studies we have published (we include these results at the end of this article, for completeness).
Now, it's critical to note that we don't care whether the stock goes up or down. What we care about is that the stock does something.
Watch what happens to our iron condor option strategy when we only trade the month before earnings.
Here are the results: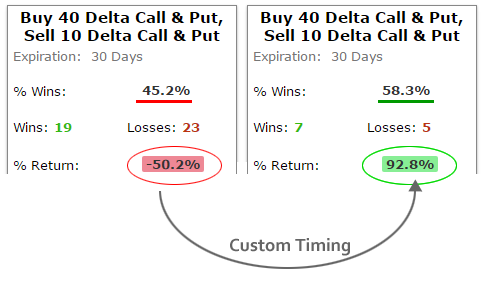 Go to this back-test
That 50% losing trade, when we isolate it to just the month before earnings, now returned 92.8%. Yes, that is a total and utter reversal of the original approach, and for the record, the stock itself is only up 29% in those three years.
The first attempt we checked is what 'everyone else is doing.' The second approach is where this study comes into play.
Consistency
Here is how this pre-earnings volatility purchase has done over the last two years: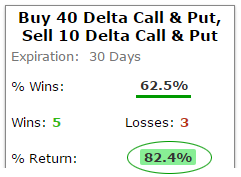 Go to this back-test
That's an 82.4% return, with 5 wining trades and 3 losing trades.
For completeness, here are the results over the last six months, which is really just two earnings announcements, one month before each, for a total of two months of trading: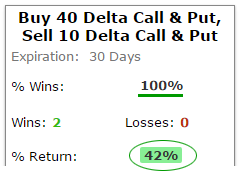 Go to this back-test
Now we see a 42% return in just two months of trading, with the last two pre-earnings trades both winning.
Alphabet and Amazon
Without running too long in this case study, we do want to broaden the discussion beyond Workday, and quickly demonstrate that is not about one stock, but rather about a broad strategic approach to hedging a long portfolio.
Here are the results for Alphabet over the last three years: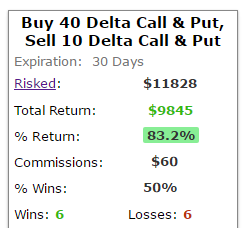 That's an 82% return simply by trading the one month before earnings to protect against what could have been a long stock position.
And here are the results for Amazon over the last three years: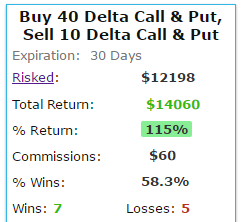 What Happened
This was an examination of a broad evergreen view of one way to hedge a long stock portfolio without selling stock, or blindly buying downside protection.
Workday, Alphabet and Amazon were examples; there are many others. In fact, this type of intelligence even works for covered calls and much less complex ideas than iron condors.
Thanks for reading.
Risk Disclosure
You should read the Characteristics and Risks of Standardized Options.
Past performance is not an indication of future results.
Trading futures and options involves the risk of loss. Please consider carefully whether futures or options are appropriate to your financial situation. Only risk capital should be used when trading futures or options. Investors could lose more than their initial investment.
Past results are not necessarily indicative of future results. The risk of loss in trading can be substantial, carefully consider the inherent risks of such an investment in light of your financial condition.
Disclosure: I/we have no positions in any stocks mentioned, and no plans to initiate any positions within the next 72 hours. I wrote this article myself, and it expresses my own opinions. I am not receiving compensation for it. I have no business relationship with any company whose stock is mentioned in this article.