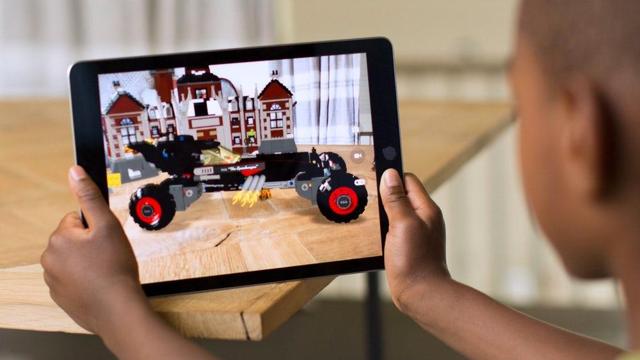 Apple's ARKit is a game changer, but not the only positive development
This article is something of an update to my previous Apple (NASDAQ:AAPL) article titled "Apple Likely To Miss The Next 2 Quarters". In it, I'll explain why Apple is likely to do well in the future, in spite of the near-term challenge brought by what are likely to be uninspiring iPhone sales.
For the next two earnings reports, holding Apple is likely to be risky. The reason will be the same as I stated on that article - the present iPhone lineup should be shrinking year-on-year, due to:
The iPhone SE now being on the base year.
The Samsung S8 in the Western markets and much better Chinese handsets in India and China leading to some iPhone erosion.
The large anticipation for the all-new iPhone 8. This effect should be larger than in years prior.
And finally, the iPhone 8 launching with at least a small delay - enough to put first volume deliveries beyond September.
However, beyond the next 2 earnings reports there are now multiple reasons to be incrementally positive on Apple. This article will cover those reasons.
Reason I - Apple Will Expand Its CPU Advantage
I have already covered this in a way in my article titled "Samsung And Qualcomm Lag: Game Apple".
Put simply, Qualcomm (NASDAQ:QCOM) seems to have gone lazy, and instead of putting forth some powerful custom cores to try and reduce the disadvantage to Apple's own custom CPU cores, it went with slightly modified ARM designs. Qualcomm's angle seems to be to sell cheaper Snapdragon 835 chipsets to a large share of the Android market. However, this comes at the expense of the high-end Android handsets comparative performance versus the iPhone.
The result is that the next iPhone generation will actually widen Apple's leadership when it comes to CPU performance. And this widening leadership will also allow Apple to go for lower power consumption, if it sees fit to do so.
As a result, the iPhone will remain the best smartphone in the market.
Reason II - Things Like The Apple Watch, EarPods Or The New HomePods
Now, this reason hasn't got to do just with these products being very polished or better than the alternatives available in the market. Instead, it has to do with Apple's ability to launch new high-margin products in related markets.
Taken in isolation, none of these products can compensate for the exposure to the iPhone. However, over time these products add up and become meaningful. They can also fill temporary gaps in iPhone demand - though likely not enough to compensate in the next 2 quarters.
These products also illustrate the strength of Apple's brand. This is what a brand serves for: to sell about the same thing as others, but at a higher price and margin. With each such product, Apple shows its ability to do so.
Notice that the actual quality of products like the HomePod is not a limitation. Apple is sure to make whatever product it deploys compare reasonably well with the best available. And then, Apple will price it at a premium. For instance, when it comes to the HomePod, it's highly likely that Apple will simply endow it with very good sound quality -- and its brand will do the rest. Apple's victim here will be Sonos, JBL, etc (even if the sound is merely equivalent).
Reason III - ARKit
ARKit, the augmented reality framework Apple is introducing with iOS 11, is a game changer. Why is it so? Because it will allow the immediate development of an entire class of new apps which, for a while, Android will have difficulty matching.
What ARKit provides, is a OS-supported and hardware-enabled way for developers to easily develop apps which include AR objects enjoying extremely good spatial tracking (as well as a level of lighting support taken from the environment, to add realism). That is, developers can easily include AR objects which show apparent persistence and realism within a given place in the real world. This is better seen than described, so I'd recommend checking out the examples in this The Verge article. Remember, those examples were quickly put together by their creators, which shows ARKit's potential.
I estimate that the new AR-enabled apps will start hitting within just a few months, as soon as iOS 11 is deployed. These new apps won't seem gimmicky like current VR or AR games on smartphones. For instance, it's seemingly within reach of the tech to show you how a given piece of furniture would look in your living room.
While it's very likely that Google (NASDAQ:GOOG) (NASDAQ:GOOGL) will respond to this move, the reply will take time. In the meantime, Apple will have an unmatched differentiator for iOS products. Google's Tango is not a reasonable answer for this, as it requires specialized hardware. A software-only solution will also have the problem that, as we saw, CPUs available on the Android world lag Apple CPUs (and the difference will become larger this year).
Apple's Main Risk
In spite of what I said, Apple's main risk remains the iPhone. Apple's exposure to the iPhone is simply too large - I estimate ~80% of Apple's profits come from the iPhone.
The iPhone can be eroded through cheaper competition. Or through smartphones becoming good enough, which means the iPhone's technical superiority loses its allure. Or, even more likely, because as smartphones become good enough, people lose the reason to replace them as often.
The iPhone, except for super cycles like the iPhone 8, is at a permanent risk of stagnating or shrinking. Indeed, I also find it likely that once the iPhone 8 launches, the stock will be exposed to a "sell the news effect". Only afterwards, if it provides the expected growth, will Apple stock once again perform.
Conclusion
Apple's next 2 earnings reports will be very challenging, as Apple is likely to either miss or guide down. Also, when the iPhone 8 launches, there's a good likelihood of a "sell the news" effect.
Still, as I described in this article, and within the constraint of its massive exposure to the iPhone, Apple has been doing extremely well. It has been launching products which take advantage of its huge brand power. It has been expanding its technical advantage when it comes to its own custom CPUs. And now, it also launched a software technology (ARKit) which will provide it with a highly desirable differentiator not available on Android.
As a result of this, and in spite of Apple's large iPhone risk, I believe Apple is making the right moves and likely has a bright future ahead of it. While I had already said in my article titled "Apple: Worry About The Downside, The Upside Will Take Care Of Itself" that I leaned neutral to positive on Apple, recent developments like the Apple HomePod and especially ARKit, make me lean more positive still.
That's not to say I'd personally buy Apple stock. But that's just because I am not too fond of owning mega market capitalizations like Apple. Also, Apple stock isn't as cheap as I usually require my long ideas to be.
Disclosure: I/we have no positions in any stocks mentioned, and no plans to initiate any positions within the next 72 hours.
I wrote this article myself, and it expresses my own opinions. I am not receiving compensation for it (other than from Seeking Alpha). I have no business relationship with any company whose stock is mentioned in this article.