I have been inundated with questions the last few weeks, as to why natural gas prices have collapsed again given ideas of big LNG exports ahead. The reason? Once again, the weather and the fact there is a resurgence in U.S. oil production, while the number of rigs have doubled. We alerted clients more than a month ago about an overall cool June in much of the Eastern U.S. and Gulf production areas. The present Midwestern heat wave, that has helped to drive spring wheat futures to multi-year highs is coming to an end, as well but (NYSEARCA:UNG) has little upside potential "for now" unless we get into a hot summer that stays around for more than just a week or so. It is a little late to short this market, perhaps, but summer weather will become increasingly more important.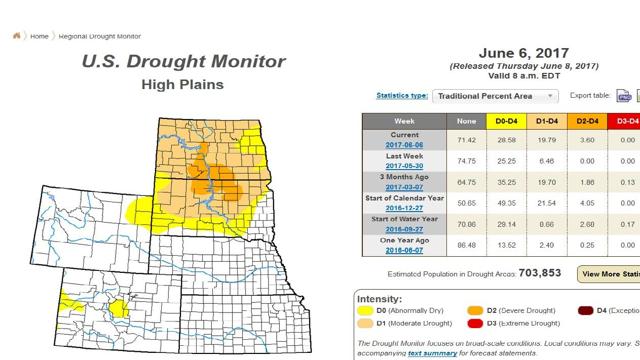 The big news of the last two weeks is the developing drought in the N. Plains and a huge move up in spring wheat futures. Our clients were alerted to this several weeks ago. Grain traders (NYSEARCA:CORN); (NYSEARCA:SOYB) will be focusing very closely on whether this drought expands into the Midwest corn and soybean belt. For now, we see an improving weather pattern for the Midwest the next 2 weeks, but some longer term studies we have done suggest summer weather problems, later. We also found out some interesting developments, such as a drought forming in Australia and parts of Europe that may impact the wheat market (NYSEARCA:WEAT). Wheat prices probably have limited longer term downside, after five years of a glut.
For coffee (NYSEARCA:JO), the market is looking ahead to the potential of a huge rebound in production next year. This time of the year, barring no freeze scare in Brazil or a renewed drought to Vietnam coffee (not likely), prices could well stay under pressure.
Now I am quite upset with the U.S. being forced to pull out of the Paris Climate Deal. I am of course a big believer in renewable energy. But why has (TESLA) motors been soaring to new highs, up some 1000% since El Musk almost went broke, about 5 year ago? Tesla's PE ratio is off the charts and there are many out there who feel that Musk will not be able to make good in delivering thousands of electric cars? The reason? The market is investing in Musk, not necessarily Tesla cars. He has interests in solar panels, owns the largest factor in the world (solar batteries) and everything he seems to touch, turns to gold. I must admit that 5 year ago, after seeing the movie "Who Killed the Electric Car", I sold my Tesla stock at 37. I better stick to commodities.
However, one stock that has been a sure bet and has been rated one of the most ethical companies in the world for 10 years, is NextERA Energy, Inc. (NYSE:NEE). In the face of falling oil prices again, this stock has been a good conservative long-term bet.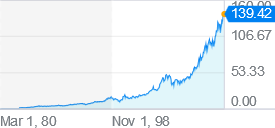 NEE price chart
NextEra Energy, Inc. operates as an investment holding company with interests in generating and distributing electricity. The company through its subsidiaries provides retail and wholesale electric services to customers and owns generation, transmission and distribution facilities to support its services. It operates through following business segments: FPL, NEER and Corporate & Other. The FPL segment engages primarily in the generation, transmission, distribution and sale of electric energy in Florida. The NEER segment produces electricity from clean and renewable sources, including wind and solar. It provides full energy and capacity requirements services; engages in power and gas marketing and trading activities; participates in natural gas production and pipeline infrastructure development; and owns a retail electricity provider.
Disclosure: I/we have no positions in any stocks mentioned, and no plans to initiate any positions within the next 72 hours.
I wrote this article myself, and it expresses my own opinions. I am not receiving compensation for it (other than from Seeking Alpha). I have no business relationship with any company whose stock is mentioned in this article.