Earlier this year, 10-year-old Bria Loveday wrote a letter to Elon Musk pitching a fan-made commercial contest for Tesla (NASDAQ:TSLA). Her dad tweeted it, and it quickly got the support of Tesla fans from around the world.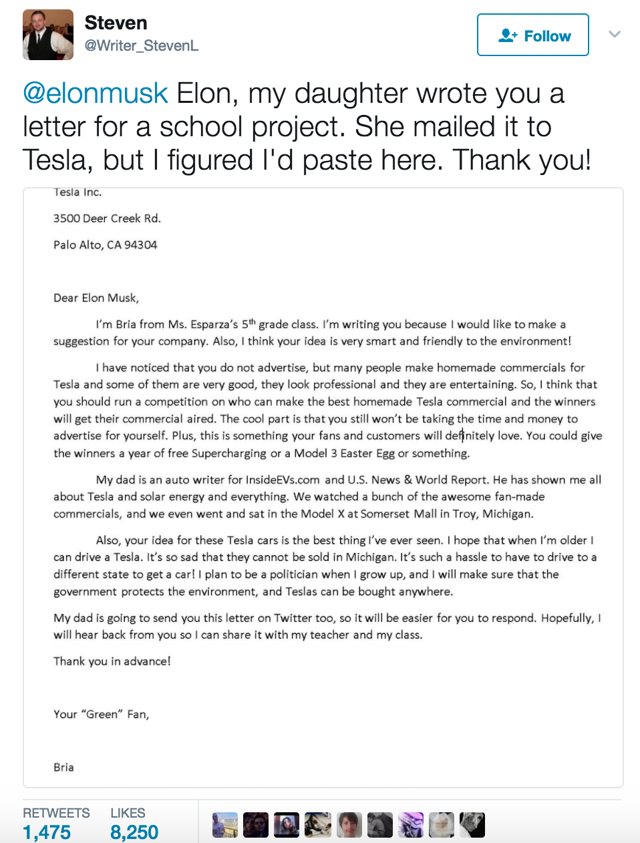 Elon Musk replied the same day, and confirmed that Tesla would indeed launch a fan-made commercial contest.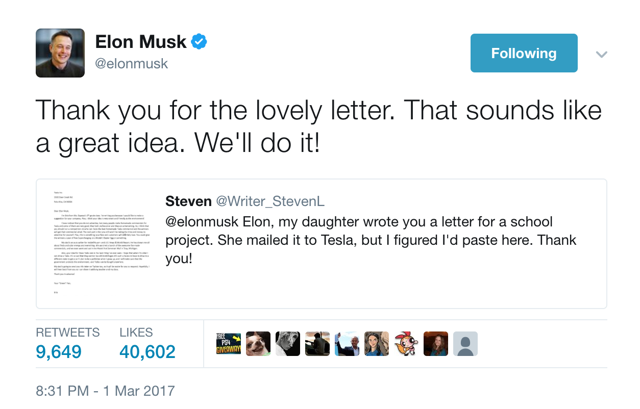 Within days the initiative was official, launched as Project Loveday. Tesla called on its fans to submit original commercials of 90 seconds or less, on YouTube, that supported the company's mission.
Today, a search for "Tesla Project Loveday" on YouTube solicits nearly ~5,000 results. The most-popular submission thus far was submitted by YouTuber Marques Brownlee, and already has more than 600,000 views.
After adding up the first several pages of search results, it appears as if commercial submissions have received over 1.4M cumulative views.
Tesla's grand prize for the Project Loveday winner is a trip to a future product unveiling. For a cost of several thousand dollars, the company was able to generate 1.4M views and counting. This is the type of positive grassroots exposure that any brand would pay huge sums for.
Traditional automotive companies are shelling out massive amounts to both produce and distribute commercials, while Tesla has opted for a much cheaper and seemingly more effective method.
A quick Google search shows that the typical advertiser pays ~$0.20 per view.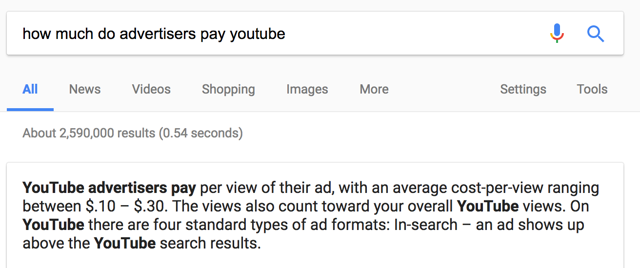 Based on these estimates, Tesla has gotten at least $280,000 (1.4M views x $0.20/view) worth of exposure from Project Loveday, and that is a number that continues to grow by the day.
According to this research by Global Equities (found here on Teslarati), Tesla spends only $6 in media advertising per vehicle sold. This appears to be multiples less than the average car manufacturer.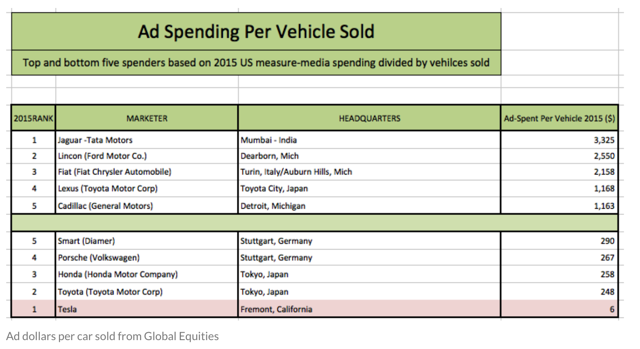 Conclusion
The success of Project Loveday is a microcosm of the strength of Tesla's brand. Hundreds of fans went out of their way to make videos for the company, with no monetary incentive.
If Tesla makes Project Loveday an annual contest, it has the opportunity to cement a marketing strategy with a drastically higher ROI than any program coming from a traditional automaker.
Disclosure: I am/we are long TSLA.
I wrote this article myself, and it expresses my own opinions. I am not receiving compensation for it (other than from Seeking Alpha). I have no business relationship with any company whose stock is mentioned in this article.