While I have outlined my own simple strategy for dividend income growth for a more secure retirement or financial future, there will hopefully come a time when the wealth accumulation phase will finally end. I look at it as another form of the "rat race" actually!
Hopefully, it will end on your own terms and not having to be forced upon anyone. Some investors literally spend their entire working lives to accumulate enough wealth to support a desired lifestyle well into the future, and perhaps beyond through their heirs.
While there are many roads to get there, the road that I chose, and am hoping to convey here, is dividend income growth investing with proven, mega-cap, well-known brand name companies that continually pay and increase their dividends paid year in and year out through all sorts of business cycles and the array of business issues that EVERY company faces.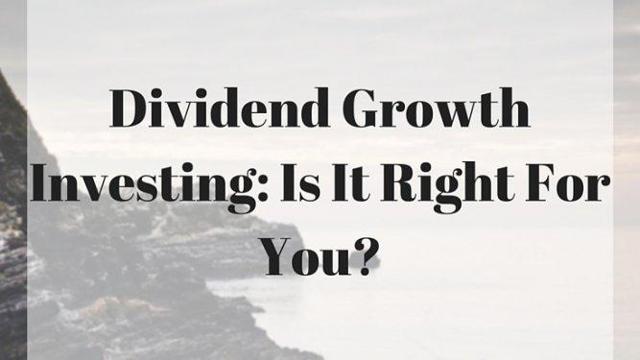 What The Wealth Accumulation Phase Entails
While this might seem "pedestrian" for many folks, it is worth reviewing so our newer SA readers can glean knowledge, and our veterans can remain focused.
That being said, the following are just a few of the most important steps an investor can take during this accumulation phase:
Save as much as you can for as long as you can as soon as you can. Spend less than you have coming in, forever.
Invest in areas that you are comfortable with, knowing that any investment will come with risks. I believe dividend growth investing has a much lower risk profile over the long term, as I have outlined in this article.
Hold quality dividend winning stocks for the long term that will continue to pay you while you hold shares of the chosen companies.
It is much more important to have time IN the market than to try TIMING the market. The longer time horizon you have, the more wealth you will accumulate by the power of compounding, reinvesting the dividends, and continually increasing the amount of shares within those great companies to result in having the income from simply owning shares finally support your lifestyle.
There are no perfect stocks for everyone and no perfect approaches for everyone since we are all unique with our own desires, wants and needs. Some will be happy with paying the bills and having some money left over at the end of each month while others will strive to keep accumulating to basically have whatever they want whenever they want it.
That being said, and with many more bullet points that anyone can add, I have been using the mock Team Alpha Retirement Portfolio as a tool to educate and hopefully help regular investors decide on their own approach with dividend growth investing.
My simple strategy has made investing much easier for me and is not for everyone, but is probably worth looking at and seeing if it might work for you! The same goes for the actual stocks within the portfolio. There are thousands of stocks, but only about 50 dividend aristocrats, and it's up to you to decide what your risk level allows you to feel comfortable investing in.
The Model "Team Alpha Retirement Portfolio" And How I Am Managing It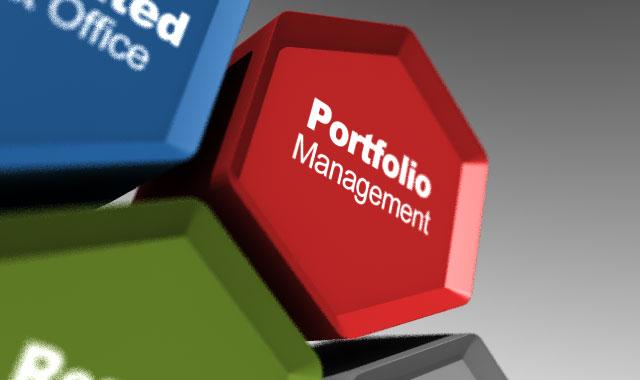 The model portfolio now currently consists of the following stocks: Exxon (NYSE:XOM), Johnson & Johnson (NYSE:JNJ), AT&T (NYSE:T), Procter & Gamble (NYSE:PG), Coca-Cola (NYSE:KO), Realty Income (NYSE:O), Main St. Capital (NYSE:MAIN), Microsoft (NASDAQ:MSFT), Con Edison (NYSE:ED), Altria (NYSE:MO), Nuveen Floating Rate Income Fund (NYSE:JFR), Apollo Global Management (NYSE:APO), Apple (NASDAQ:AAPL), and Ford (NYSE:F).

The way I am managing this portfolio differs from the way I now manage my own portfolio. Since I am not in the wealth accumulation phase any longer, I intend on managing this model portfolio as if I were still accumulating wealth by way of continually increasing the annual dividend income stream.
I might have confused some folks with my recent article about the Fidelity Intermediate Municipal Bond Fund (MUTF:FLTMX), which is for my own personal account, and not suitable for this model portfolio, so I needed to make it very clear that there is a difference in how I utilize my own approach.
To encapsulate, the main goals of this portfolio are:
Continually increase the annual dividend stream over and above the increases given by the dividend aristocrats each year.
Hold equities for the long term while trimming and maneuvering in and out of stocks to either build cash or invest in better dividend opportunities. Since THIS model does not have any additional funds added at any time aside from the annual dividends paid, it does become a bit trickier to raise cash and move stocks around for a better return. That makes it fun, right???? Well, for me, it does, but it can be a bit riskier than just letting everything remain stagnant.
Monitor macro trends and business trends and make sure the holdings can continue to pay and increase the dividends paid, no matter what the DAILY SHARE PRICE fluctuates to at any given moment.
In my simple strategy, I have buy zones which identify those stocks that MIGHT be valued at a price that could be considered attractive enough to add shares to, but it is NOT carved in stone, especially during the turbulent times we are living in.
I also identify selling target prices IF someone wants to take profits, reduce exposure, and thereby reduce investing risk while increasing cash reserves for great opportunities down the road. This is NOT mandatory of course, but I will take the steps I feel are needed to advance the ultimate goal of this model: annual dividend income growth.
It remains to be seen how successful this endeavor will eventually be, but since this portfolio began slowly in late 2011, it has done what it was designed to do.
Obviously the need to be flexible is still apparent, but for those with more income in mind and/or a longer time horizon, given your own tolerance for risk, hopefully could benefit from my style.
The Bottom Line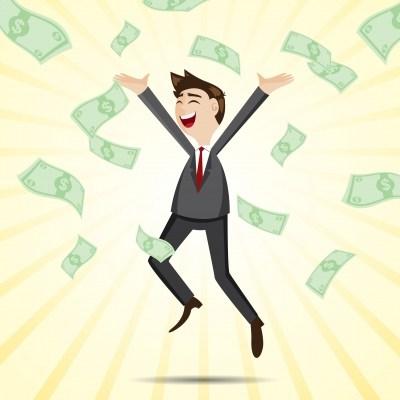 My ultimate goal was to stop working for a paycheck and let my investments pay ME for the rest of my life. To me, dividend growth investing became money that seemed to simply fall from the sky after a while! Actually it was more like a tree that kept bearing "fruit" and kept growing until it reached full size!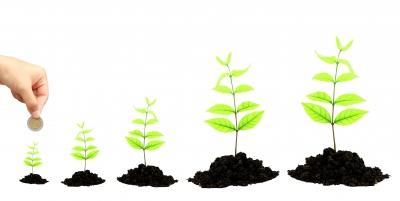 What are YOUR goals for investing? I know there are plenty of goals that are different from mine, but my main goal for investing was to never have to worry about money again!
Not To Bore You, But...
Knowledge is power, and many folks shy away from the investing world because that very world makes it more confusing each and every day in an effort to sell you something: stock picks, technical strategies, books, videos, subscriptions with "secret ideas," gadgets, and even snake oil.
My promise to you is that my work here will remain free to all of my followers, with the hope of giving to you some of the things that took years for me to learn myself. That being said, let me reach out to you with my usual ending:
**One final note: The only favor I ask is that you click the "Follow" button so I can grow my Seeking Alpha friendships. That is my personal blessing in doing this, and how I can offer my experiences to as many regular folks as possible, who might not otherwise receive it.
Disclaimer: The opinions and the strategies of the author are not intended to ever be a recommendation to buy or sell a security. The strategy the author uses has worked for him and it is for you to decide if it could benefit your financial future. Please remember to do your own research and know your risk tolerance. The long positions held are based upon what the model portfolio holds and I personally could have held all of the stocks noted at one time or another.
Disclosure: I am/we are long AAPL, APO, ED, F, JNJ, JFR, KO, MAIN, MO, MSFT, O, PG, T, XOM.
I wrote this article myself, and it expresses my own opinions. I am not receiving compensation for it (other than from Seeking Alpha). I have no business relationship with any company whose stock is mentioned in this article.
Additional disclosure: The portfolio is for educational purposes only, and not an actual portfolio. The long positions are based on the model portfolio. I own FLTMX in my personal account.