I believe silver and gold will start moving higher soon so I have been getting my portfolio prepared by researching several mining companies so as to be positioned in the best mining companies to profit from the coming higher metal prices. I think there is a good chance of a surprise summer run but even if that does not happen, we should just stay inside the wide trading range we have been in for quite some time a bit longer and then take off in the fall winter time frame. Either way, for me, it is time to get ready by doing some research. In this first article, I will cover a few of the companies I studied, and I also plan to release many others in future writings. This study to be clear, does not necessarily mean I have bought or love them all, but I at least found them interesting enough to be worthy of being looked at first glance. I would have to say, quite a few of them lived up to what attracted them to me in the first place, but not all.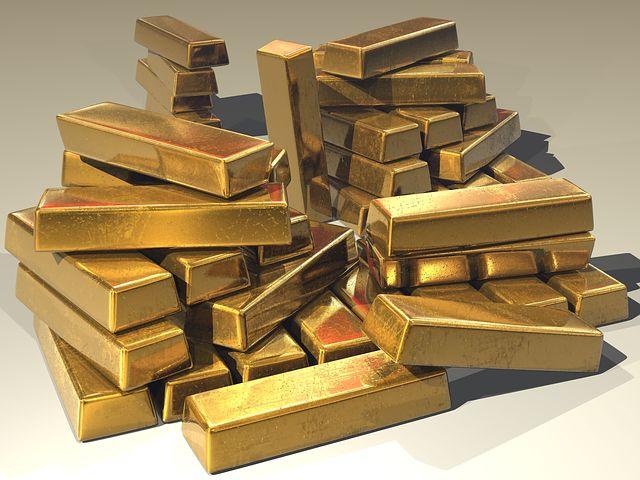 Picture source Pixabay
I love the leverage mining stocks give you. I have been asked, "so if gold goes up 20%, then will a mining stock do the same?" The answer is NO and in a bull market, good mining stocks will do much better. Here is a quick example as to why that happens. If a mining stock is breaking even and making no profit at a certain price of gold, and gold goes up 20%, the stocks profits can go from zero, to making millions. That miner would have somewhat baked in costs so every dollar above those costs goes straight to profits. This means the stock would not just go up 20%, it may double, triple, or even much more than that. I hope this explains part of why there is such potential for outsize gains in this sector.
Mining companies go up and down at times like rocket ships, and they are not for an investor that does not understand this trait of theirs. They can be a very profitable and exciting diversification to ones portfolio. It appears to me we are now in the area of a bottom of a very long term correction that has dropped prices to very low levels and provides a great entry point into the right companies. I typically invest only in companies that have proven assets, near term production or are in production already and not exploration stocks that are still 'looking' for viable deposits. This is especially true in the current market scenario where there is no need to go fishing for risky situations. Many of the best companies have cut costs, have great assets and are positioned for huge gains.
I am sharing this article which is really just an extension of what I do for myself. I make my picks through the years by doing my homework and spending many hours going through companies and then the following year, I do it all over again. I write down what I find to use as a resource of information to make investment decisions on which companies I want to own going forward, and to help me remember why I was interested in them in the first place. As time passes and I feel the data may be obsolete, I rinse, repeat, and go through them all again, sometimes dropping certain ones or adding new issues to consider. This writing is really a sharing of that work that I do. I use as many viable resources that I can find and two of my favorites to use are corporate presentations and listening to CEO interviews. This study becomes for me a quick but very information packed summary of gleaned information on those companies researched.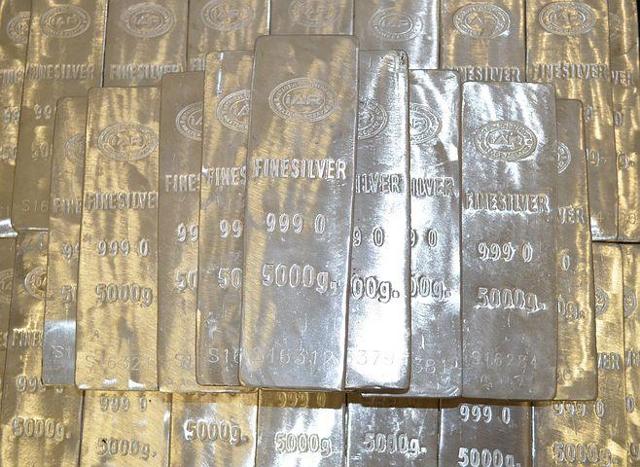 Picture source Pixabay
Americas Silver (NYSEMKT:USAS)
Americas Silver is a junior silver producer with assets in the Americas and a strong operating platform. In one of their mines, they have an unheard of 60 year mine life. With the 2 operating mines in Idaho and Mexico, and a third mine in Mexico under construction plus an advanced exploration project in their fold, they have a nice diversity of assets to draw from. Corporate wide there are no hedging or royalties in place, a planned for 2017, 5.5-6 million ounce silver equivalent production with a low share count, so great leverage to any upside in the metals.
Producing assets in Idaho and Mexico mine mostly silver, lead and zinc with some copper as well. They will have a very low overall corporate (with the possibility of even negative all in sustaining cost to mine) AISC next year with a new Mexican mine they have coming online which will greatly benefit from improved base metal prices. They are currently planning for 5.5-6 million ounce silver equivalent production from all operations this year but if my tea leaves are reading correctly, that could ramp up higher quickly if silver finally goes up and be closer to near 8 million ounce production at some point in the future, even higher, but they would need those better silver prices first.
When you bake together their low float, lost cost of production, and the higher precious metal prices I believe that are arriving soon, it gives them huge, huge leverage potential. This is one of those companies that had horrible management once, but the new managers have made extensive changes to this companies outlook. I believe this one is still not understood by the market, is currently quite undervalued and could really take off in price quickly. Around 50 million shares outstanding. I own shares. For more information see Americas corporate website.
---
Kirkland Lake Gold (KLGDF)
Kirkland Lake Gold is a mid-tier gold producer with a solid base of quality assets, district scale exploration potential, plus strong management and operational expertise. They are committed to low cost production and increasing shareholder value. Their great assets in some of the most desirable mining jurisdictions in the world, that of Canada and Australia, separate this company from many others.
They not only have already great production numbers from their assets, but world class exploration potential as well. They are sitting on solid financials with 235 mil cash on hand, as high as 570,000 ounce production potential for 2017 out of their 5 producing mines, and the plan to have all near term debt paid off with cash this year and be debt free. I LOVE the debt free part!!
They have unusually nice grades for such a large resource base and coupled with expected very long life mines, this combination is very hard to find in the precious metals mining sector. AISC for their mostly gold production is at $925 giving them a low cost basis, a nice profit margin, and safety for any gold price corrections. Additionally they are instituting a dividend of 0.01/share which highlights the confidence they have in their total corporate plan going forward. 200 million shares out. I own shares. See Kirkland's website for more information.
---
Klondex (NYSEMKT:KLDX)
Klondex is operating two of the highest grade gold mines in the world today. Klondex is building a leading, integrated mid-tier mining company in North America and is focused on earning free cash flow that can be used to build value for its shareholders.
Klondex, well, at near 3 dollars a share, this is for me a no brainer. They have established themselves as one of the worlds premier narrow vein hi grade gold management teams. They have 3 producing mines, one in Manitoba and 2 in Nevada plus have recently acquired some very exciting properties to add to the Nevada operations, some of which they are planning to quickly put into production. These new properties also added more great exploration potential as well. Another bonus, because the management was once part of the team on the properties previous owners, they have extensive knowledge of those properties baked in already.
They were at 150,000 ounces production last year, 210-225,000 planned for this year and it appears 300,000 in the not too distant future may be achievable. The company also has its own milling operations in Nevada servicing the 3 different properties there which is a real synergy and cost savings. Some of the recent poor share price can be explained by a widely misunderstood accounting change that made it look like they were missing their estimates, which they were not. Also, the overall AISC is high with newer operations like True North in Canada still ramping up but the number should be dropping as I write. This price drop is what opportunities are made of and I have loaded up. Shares Outstanding of 149.32M and I do currently own shares in Klondex. See the Klondex website for more information.
---
International Tower Hill Mines (NYSEMKT:THM)
International Tower Hill is committed to developing the world-class Livengood Gold Project near Fairbanks, Alaska. They pledge to do so in a safe, ethical and environmentally sound manner while creating shareholder value. They have excellent infrastructure they will be able to draw from including access to water, power and a skilled labor force.
This stock seems to come up often in any junior mining discussions. This is due to their absolutely gigantic single asset 9 million ounce deposit in Alaska. It is one of the very few extremely large undeveloped assets out there in a world where finding new gold to mine is becoming a real problem for most mining companies. The biggest problems, it will be very expensive to put this property in production plus the asset is very low grade at 0.71 grams per ton, too low at current metal prices to mine profitably, maybe to low of a grade at almost any metal prices, but that is for the geologists to figure out.
For me as an investor, it is just not on my radar to buy at this time. There are in my eyes just too many other cheap opportunities that are already in production and ready to benefit from higher metal prices as soon as they materialize. If we get the much higher prices, or if drilling changes their asset picture, I could change my mind down the road as the size of this asset is quite attention getting. 170 mil shares out. For more information, see the International Tower Hill website.
---
Coeur Mining (NYSE:CDE)
Coeur Mining is a growing precious metals producer that currently employs approximately 2000 people with 5 different mines in production in the Americas. The producing mines are the Palmarejo silver-gold complex in Mexico, the Rochester silver-gold mine in Nevada, the Kensington gold mine in Alaska, the Wharf gold mine in South Dakota, and the San Bartolomé silver mine in Bolivia and they additionally have other exploration projects in their fold.
For me this is one of the cornerstones of my precious metal stock holdings and one of the bell-weather indicators in the sector. This is not the same company of old, it has new management and new strategy in place that has been able to eliminate almost 400 million in debt while growing cash flow, so do not confuse this with the past seemingly constantly under performing CDE. The old CDE had very poor managers in my opinion, and most of the turnaround can be attributed to finally being free of that anti shareholder team.
The new management has a plan and has been successful in executing it thus far. Most think of this company as a silver stock but it is really equally a gold stock. Unlike many other precious metal companies, it is not as much of a base metal producer either and is therefore uniquely positioned as a true precious metal miner. The current metal output profile is around 60% gold- 40% silver in revenues. This is approximately 375,000 ounces gold and 17 million ounces silver, or about 40 million silver equivalent in yearly production. Currently at a 16 dollar area AISC silver equivalent that is dropping from way higher costs not long ago. Shares Outstanding are 181,055,852 and I do own shares in CDE.
See Coeurs website for more information.
---
Avino Silver and Gold Mines (NYSEMKT:ASM)
This mining and exploration firm was founded in 1968, but the deposit was first discovered in 1558. Avino intends to build shareholder value through profitable organic growth at this historic property near Durango, Mexico, and also with a relatively new addition, the gold focused Bralorne property in southwestern British Columbia, Canada.
Avino with its with very low float 60 mil shares out, makes this very highly leveraged and a potential rocket ship. Production of silver equivalent expanding to 4 million ounces coming Q1 next year from less than 1 million just a short while ago. Has huge exploration potential as well as the leverage. They also have acquired the once very rich Bralorne Gold Mines and that kicker is coming into play late this year. The gold mine has never been explored with modern methods and they are building a positive relationship with the Canadian First Nations near the mine to be a part of this exciting new opportunity.
Samsung has an agreement in place taking Avino's silver product at spot as a guaranteed source for them which shows their great confidence in Avino. Another source of mine production, a huge old tailings resource will be extremely cheap to extract the silver from and add another 1.5 million ounces for 7 years when they put it into production which may happen soon.I own shares in Avino.
See Avino's website for more information.
---
Integra Gold (OTCQX:ICGQF)
Integra Gold is a junior gold exploration company advancing the Lamaque project in mining friendly Val-d'Or, Québec. They are focused on exploring and advancing this high-grade Lamaque South project with the intent of putting it into production.
I am adding this one as sort of a bonus coverage because I had been watching this one for years but during my investigation, a buyout was instituted by El Dorado Gold which nullifies some of what I was looking at. Here is what I had found about Integra before the merger:
They are claiming they will have a pretty low 824 dollar AISC for planned 140,000 ounce gold production when fully running, and are ramping up now for beginning production in 2018. Their property has bankrupted 2 previous owners which makes me nervous but they say the new discoveries are game changing. The 480 mil shares out is another negative for me as it hurts leverage and ability to raise money. The 2 million ounce deposit is a size which is becoming quite hard to come by now. A real bonanza move for them, they bought the 100 million dollar plant next door for 7 million, quite a bargain!
With the announced takeover by EGO, Integra quickly rose up 40% on the morning of May 15 . This changes the picture for me as you now have to want to own EGO, which I at this time do not. I was never thrilled with their operations in Turkey, and now expanding to a 4th continent seems a bit unwieldy. For Integra itself, any upside now may be limited compared to some others with a price revalue already baked in with the merger news.
For more information including breaking news on the merger, see the corporate website here.
---
I have written quite a few other articles that have been published over the course of many years, but this is my first article on Seeking Alpha, so a new experience for me. I hope you enjoy the article and find it valuable as this would encourage me to write about more companies in the future as I have several other mining companies I am compiling info on in a similar way. Your comments will be greatly valued and tool for me to understand how this info has been received. I also may write more in depth articles on individual companies and other subjects such as cryptocurrencies.
This link for your convenience, can be used for quotes on the stocks covered in this article.
My disclaimer, The above references are an opinion and for information purposes only. It is not intended to be investment advice. Seek a duly licensed professional for investment advice.
Disclosure: I am/we are long CDE, KLDX, KGILF, ASM, USA.
I wrote this article myself, and it expresses my own opinions. I am not receiving compensation for it (other than from Seeking Alpha). I have no business relationship with any company whose stock is mentioned in this article.
Editor's Note: This article covers one or more microcap stocks. Please be aware of the risks associated with these stocks.