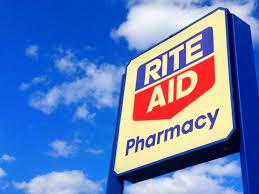 Rite Aid
Everything that has been said about the Rite Aid (NYSE:RAD)-Walgreens Boots Alliance (NASDAQ:WBA) merger has probably already been said.
The two-member FTC will decide to approve or sue to stop the deal by July 7. With the July 4th holiday falling around the same time it is likely we hear from the FTC by the end of June. A split vote is enough for the merger to go through. Should the FTC sue to block the deal, Walgreens can challenge the agency in court.
I believe we have a strong argument to defend this deal-Walgreens CEO Stefano Pessina
But what if the FTC sues and Walgreens either walks away or fails in court? What will happen to Rite Aid? Where will Rite Aid stock go? We do know that they would get a $325 million breakup fee from Walgreens.
In the very short term, the price could be kept down by arbs exiting their positions. But value investors may enter. And once the dust settles, could another buyer emerge?
Let's look at the merger background section of the proxy (page 40) for clues. A search for Party D (one of the interested buyers of Rite Aid) yielded 102 matches, including some on the day that Rite Aid accepted its reduced price of $6.50 per share.
On January 30, 2017, a representative of Citi received an unsolicited phone call from a representative of Party D inquiring as to whether Rite Aid was in a position to entertain an offer. No terms or conditions of a proposal or offer were provided, and no documents were sent by Party D to Rite Aid or any of its representatives. Several days later, the representative of Citi received another unsolicited phone call from the same representative of Party D who indicated that Party D did not intend to submit a proposal and was not interested in pursuing a transaction with Rite Aid, without stating its reasoning-Rite Aid proxy
So it seems that Party D was at least considering offering more than $6.50 per share. With RAD stock price at let's say $2 or $3, it would be possible that Party D would be interested in buying Rite Aid.
Absent another buyer, Rite Aid could sell some assets. Rite Aid has approximately 4600 stores and is the leading drugstore chain in the east coast. Perhaps they could sell all of their west coast stores or maybe the Michigan/Ohio ones. Either could be attractive to a buyer who wishes to strengthen its hold in a certain part of the country and that would allow Rite Aid to pay down some of its debt. As a result, RAD's stock price would likely rise.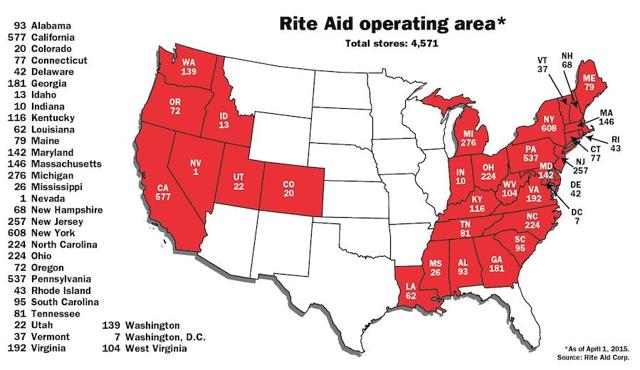 A busted RAD deal could easily attract activists. We are in a time where activists exerting power over boards and upper managementis common. An activist or a few activists could try to force another sale or at least get the company to sell some of its assets. They also might try to replace senior management.
Rite Aid does have $7.2 billion of debt but the bulk of it, $5.1 billion, doesn't mature until 2020 and $1.3 billion matures in 2021.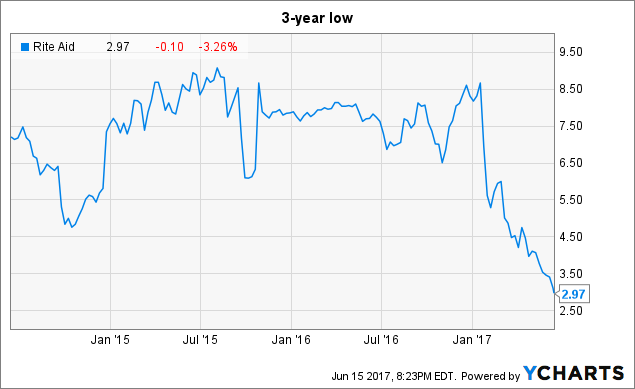 Alere
Alere's (NYSE:ALR) deal with Abbott (NYSE:ABT) moved closer to completion on Thursday. The Justice Department said it had closed an investigation into patient-billing and physician-payment practices without taking any action. In addition, Alere finally released its first-quarter results.
The transaction is expected to close by the end of the third quarter, subject to the approval of Alere shareholders and regulatory approvals from the FTC and authorities in Canada and South Korea. Alere has set July 7 as the date to vote on its revised acquisition.
We currently expect to obtain all antitrust and other regulatory approvals that are required for the consummation of the merger-Alere Definitive Proxy Statement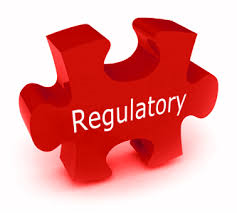 Mobileye
Mobileye's (NYSE:MBLY) acquisition by Intel (NASDAQ:INTC) has been approved by the Israeli Antitrust Authority. Regulatory boxes still left to check are Korea and Germany. On Monday, Intel had announced the expiration of the HSR waiting period.
In March, the companies announced a merger where Intel would pay Mobileye $63.54 per share in cash. The deal is structured as a tender offer.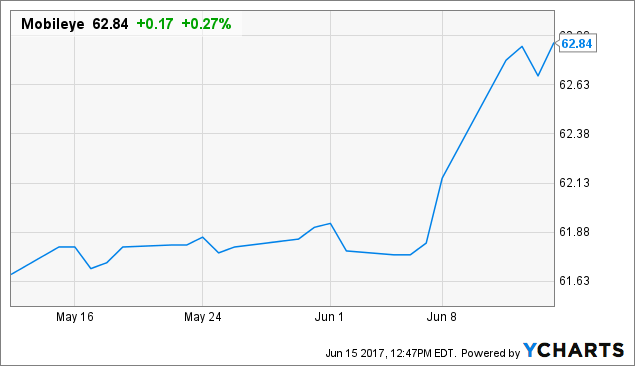 NXP Semiconductors
The NXP Semiconductors (NASDAQ:NXPI) deal got a necessary approval on Thursday as the Taiwan Fair Trade Commission cleared the deal.
We are making good progress in obtaining the needed clearance from regulatory authorities in the relevant jurisdictions, and believe that we continue to be on track to conclude the acquisition by the end of 2017-Steve Mollenkopf, CEO, Qualcomm.
Approvals from NXPI shareholders and HSR are already in the checked column, but China and EU are among a slew of regulatory approvals still needed. A minimum number of shares tendered is also required for the deal to happen. That number is 80%, though there is a clause in the tender offer that could lower that figure to 70%.
NeuStar
On Wednesday, CFIUS announced that it will not take action to prevent the acquisition of NeuStar (NYSE:NSR) by the Golden Gate Capital-led investment group. The deal still needs FCC clearance and is expected to close in Q3.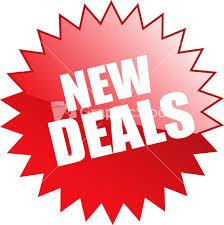 Rightside Group
Rightside Group (NASDAQ:NAME) is being acquired. Donuts Inc. has agreed to buy Rightside for $10.60 per share in an all-cash tender offer. That works out to an aggregate purchase price of approximately $213 million.
Closing is contingent upon tender of more than 50 percent of Rightside shares and the receipt of regulatory approvals. The companies expect the merger to close during the third quarter.
Wolverine Bancorp
The banking deals continue. On Wednesday, Horizon Bancorp (NASDAQ:HBNC) announced it has agreed to buy Wolverine Bancorp (NASDAQ:WBKC) in a cash and stock deal. Wolverine shareholders will get 1.0152 shares of Horizon and $14 in cash.
The deal is expected to close late in the third quarter or early in the fourth quarter subject to approval by bank regulatory authorities and the shareholders of Wolverine.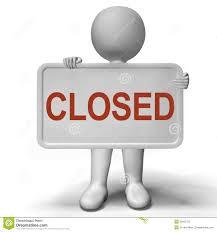 Mead Johnson Nutrition Company
Mead Johnson's (NYSE:MJN) merger has been completed. Reckitt Benckiser Group paid $90 per share in cash for Mead. The deal took just more than four months to close.
This Week's Pre-Arb
Each week, we will highlight a stock or two that have been rumored to be bought. Likely, it will be companies that have been exploring strategic alternatives. We keep a database of these pre-arb deals, with the trick being compartmentalizing which ones will end in deals and which won't. Today, let's look at Brookdale Senior Living (NYSE:BKD).
Reuters reported this week that Brookdale is in talks to be acquired by Chinese real estate and leisure group Zhonghong Zhuoye Group. Citing sources, Reuters said that Brookdale had entered into exclusive negotiations with Zhonghong after the Chinese company made an offer of around $3 billion.
A deal with Zhonghong could face headwinds from the Committee on Foreign Investment in the United States or CFIUS.
Brookdale has reportedly been in talks with multiple suitors this year including Blackstone and Ventas.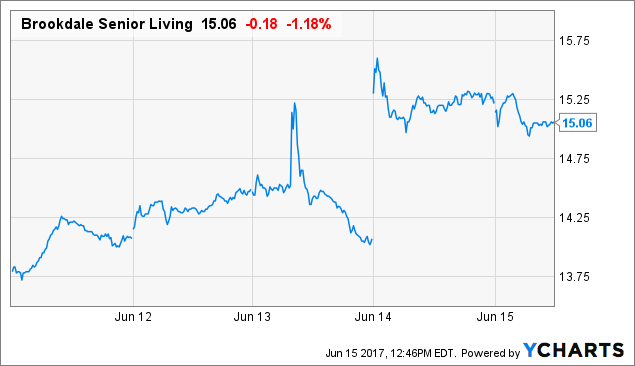 Follow! If you enjoy merger arbitrage, tender offers, exchange offers, spin-offs, liquidations and odd lots, please consider following me by clicking on the "Follow" button on top of this page.
Disclaimer: The above article is intended to provide my opinion to interested readers. I have no knowledge of individual investor circumstances, goals, portfolio concentration or diversification. Readers are strongly encouraged to complete their own due diligence on any stock or option mentioned in this article before investing. Merger arbitrage is a risky strategy because there is significant downside in the event of most deal rejections. I am not a licensed investment adviser. The information contained in this article is provided for general informational purposes and is not a substitute for obtaining professional advice from a qualified person, firm or corporation.
Disclosure: I am/we are long RAD, NXPI, MBLY, NAME, NSR, ALR, MJN. I wrote this article myself, and it expresses my own opinions. I am not receiving compensation for it (other than from Seeking Alpha). I have no business relationship with any company whose stock is mentioned in this article.
Editor's Note: This article covers one or more microcap stocks. Please be aware of the risks associated with these stocks.