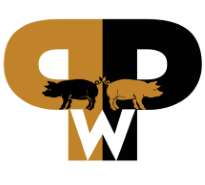 I'm a GenX car and motorcycle enthusiast and collector, and I work hard to extract the knowledge and experience from the Baby Boomer generation while, at the same time, I lament that my boys are not nearly as into cars as I was when I was a teenagers. Two conversations consistently occur amongst automotive enthusiasts - that of saving our 4-wheeled art from the salvage yard through restoration and education of future generations, and that of the inevitable loss of the Baby Boomer generation - the generation that ushered in some of the greatest eras in automobile history. The generation of Grease, American Graffiti, White Lighting and The California Kid.
Those classic car movies gave way to GenerationX's Smokey and the Bandit, Cannonball Run, The Gumball Rally, The Dukes of Hazard, and Stroker Ace. Some of my favorite times with my dad growing up were sharing his recliner and watching these movies, and these moments provided the foundation to my current enthusiasm for anything with wheels and a motor.
And now I fight for screen time with Clash of Clans and Tap Baseball on my boys' iPhones to share modern car movies like Snake & Mongoose, Rush, Senna, Fast & Furious, and Grand Torino. They're just not all that interested, and to be sure, rarely do they notice an "exotic" car on the road or look up during a classic car show when we travel by.
A lessened desire for anything car as Millennials become car buyers, the seemingly self-driving car, and likely tandem trend to electric cars, future generations will likely barely put up a fight to this evolution, and rather deem this evolution as progress. After all, self-driving electric cars tout future improvements to safety, time efficient transport, environmentally sustainable power sources, and reduced costs to transport people and goods. All of which mark times of significant industrial evolution.
While this hot topic garners headlines from a variety of news sources, the general theses to this evolution is to be scared of traditional automakers and to consider investing in the technologies that will drive this trend. Not a bad thesis to consider, but this is not just another one of these articles. In fact, you will see no suggestions to invest in the autonomous-driving trend here. We're going to play this differently.
What Happens When a $30 Trillion Generation Dies?
The average inheritance, as reported by CNN Money in 2013, is $177,000. An earlier study by the Ohio State University shows that most Americans save only about half of their inheritances. With that in mind, it is easy to extrapolate that, besides donations and losing money at the casino, the other half goes to spending.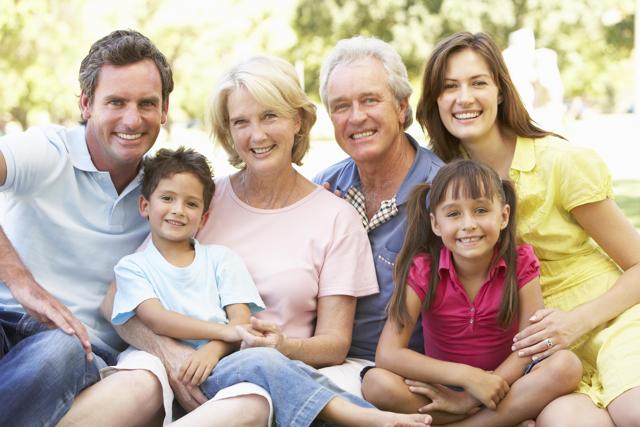 This doesn't tell the whole story, and as a former financial advisor, I was surprised at Ohio State's findings. In a September 3, 2015 MarketWatch article titled "One in three Americans who get an inheritance blow it," Elizabeth O'Brien writes:
Great wealth transfer has joined 'silver tsunami' in the lexicon of aging America. It refers to the wave of wealth, estimated to be in the trillions, which will flow from the oldest generation in the coming decades. Yet evidence suggests that many Americans are ill prepared to handle an inheritance. One study found that one third of people who received an inheritance had negative savings within two years of the event.
I predict, based on my experienced serving 2,000 clients over a thirteen year span, the savings rate was actually much lower, and the spending rate much higher. When I would meet with clients around the subject of a future inheritance, it was usually in a mindset of "how do I best spend my inheritance," and often focused on 1) trips and vacations, 2) home improvements and upgrades, and 3) leisure and recreational items.
Fellow contributor Michael W. Byrne, in his May 30, 2017 Seeking Alpha article "The Graying of America - A Portfolio Levered to America's Changing Demographics" points out that 10,000 baby boomers are reaching retirement age and turning 65 every single day, while calling this a secular mega trend.
The Wall Street Journal estimated that annual American spending on "don't need" stuff at $1.2 trillion, in an April 23, 2011 article titled "Number of the Week: Americans Buy More Stuff They Don't Need," by Mark Whitehouse.
Let's do some easy math here. Current Baby Boomer wealth is estimated at $30 trillion and will continue to grow. It is feasible to believe the Baby Boomer generation will continue to provide inheritances over the next 30 years - with the vast amount happening between now and the next 15 years. And if Americans spend half of their inheritances down in fairly short order, and a third of that is on leisure and recreational items, then the amount of money spent on luxury, leisure and recreational items at roughly $5 trillion dollars over the next 15 -20 years, in today's dollars, which is about $300 - $400 billion each year, or roughly a 30% gain over the $1.2 trillion sited in the above Wall Street Journal article.
More assumptions than facts? Sure. These are forward looking statements based on consumer habits that have not been studied and identified. So all we have is rational calculations to set up this thesis, and I understand that there are likely some leaks in the nuances of the thesis. We'll discover those and dig into them over the coming months.
But I can get comfortable with the overall thesis that this wealth transfer could boost portfolio performance based on the following three issues: 1) the amount of inheritances is significant and real, 2) these inheritances will put spending money in the younger generations pockets to burn, 3) Americans generally spend at least ½ of their inheritances pretty quickly, and this likely won't change, and 4) a lot of this spending is on things that we don't need.
Enter the evolution of out automotive industry moving to a fleet-based industry based on autonomous electric cars, and I ask: Can your portfolio benefit from finding opportunity where these two trends intersect?
While these two trends aren't obvious bedfellows, I think there is an obvious investment play here based on an assumption that 1) in a future time where travel has been commoditized, global consumers will look to feed their adventure in sporting vehicles that are powered by internal combustion engines, and 2) as consumers receive inheritances, sporting and leisure vehicles will garner attention and ultimately a significant portion of their instant spending.
This trend will be defined by boats, motorcycles, scooters, all-terrain vehicles, and snowmobiles; and the companies that make them.
In this initial article, I will outline my favorite boat companies, leaving analysis for other leisure and recreational names for future articles. Following are the companies that I like in the boating space, with a short summary of each company's investment thesis.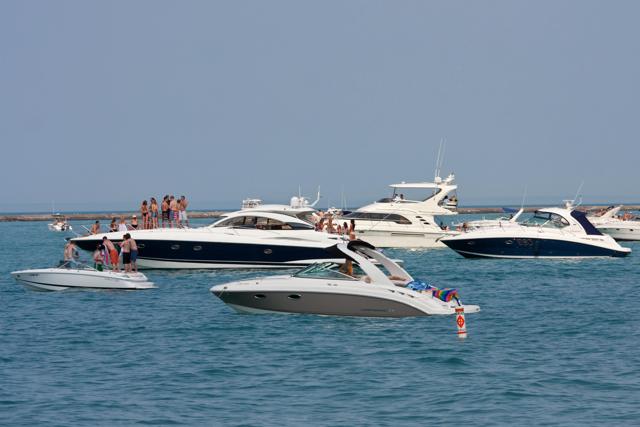 Brunswick is a market leader in the marine, marine engine, and fitness industries, and is the only multi-industry company (more than boats) I'll feature in this list. The Illinois-based company dates back to 1845, when it was founded as the best (only) billiards company in America. It's brands now include Mercury Marine, Sea Ray, Bayliner, Crestliner, Boston Whaler, and Brunswick itself.
Brunswick sold $4.5 billion in 2016, and are sold globally in North America, Europe, Asia Pacific, South America, Africa and the Middle East. Brunswick's largest revenue producers are marine engines and boats. Of Ranker.com's list of best boat brands, four Brunswick brands made the Top 20 - Sea Ray (#1), Boston Whaler (#3), Lund (#15) and Bayliner (#20). Grady-White Boats (#4), Pursuit Boats/Tiara Yachts (#5), Bertram (#8), Formula (#9), Everglades Boats (#10), PBH Marine Group (Wellcraft/Scarab #11 & Glastron #13), Grand Banks Yachts (#14), CMG Marine (Baja #16 with Fountain, Donzi and Pro-Line), Nordhaven (#17), Carolina Classic (#18) and Moomba (#19) are all private held or held by private equity companies.
In fact, the only other publicly traded brands in the Top 20 list are Chaparral (#2), MasterCraft (#6), Yamaha (#7) and Malibu (#12).
The company grew EPS of 18% as reported in 1Q 2017, with their strength in the U.S. and Europe, and weakness in Canada, Africa and the Middle East. This was a 2% reduction to 2016 results in America, but a 20% growth in Asia Pacific, 4% in Latin America, and 10% in Africa and the Middle East.
The company's valuation is discounted against it's peers, and leadership has show the ability to consistently grow both revenues and dividends. This company has been in my family portfolios for about fifteen years. The company has decent following by analysts on the street with fairly favorable ratings. Management claims market share gains and increased sales due to favorable demand and new product line introductions.
I project BC will continue to grow at a 15% clip, and the shares sport a 1% dividend. With it's current P/E ratio at 20, the company provides a PEGY ratio or 1.25 - the lowest of their peer group. BC is my favorite holding in this group, and I have owned shares in my family portfolios for over fifteen years. I'll continue to add to my positions with shares under $61/share.
Marine Products Corporation (MPX)
Marine Products designs, manufactures and distributes premium-branded Chaparral sterndrive, jet drive and outboard pleasure boats, and Rabalo outboard offshore sport fishing boats. MPX continues to diversify its product lines through product innovation. Chaparral is a premium brand, and the company has a solid capital structure with a strong independent dealer network. Though there has been some pricing pressure on MPX boats over the past 4 quarters, they have crushed unit sales growth by posting an 11.6% in 1Q 2017.
With a foundation in solid current discretionary consumer spending, along with the long term trends outlined in this article, I believe that because 1) inventories are tighter than they were a year ago, 2) back orders are greater than a year ago, and 3) this summer is hotter and dryer across the nation than 2016, the company will grow EPS at a continued 20% clip.
It offers a 2%+ dividend and posts a P/E of 28X TTM, a little richer than I'd like. MPX's PEGY ratio (P/E over Growth + Yield) - an indication of if a stock's P/E ratio justifies it's future growth rate, comes in at 28/22, or a ratio of 1.27. I like growth stocks that post a PEGY of less than 1.5, and I'm a buyer here at MPX shares trading under $14/share.
Malibu Boats is a leading designer, manufacturer and marketer of performance sport boats, with the #1 market share position in the United States since 2010. The Company has two brands of performance sports boats, Malibu and Axis Wake Research (Axis). Since inception in 1982, the Company has been a consistent innovator in the powerboat industry, designing products that appeal to an expanding range of recreational boaters and water sports enthusiasts whose passion for boating and water sports is a key aspect to their lifestyle.
Malibu has also posted strong fundamental performance over the last 12 months, with 1Q 2017 results of 12.6% growth in net sales and a 10.4% growth in unit sales. Just as MPX, management was able to improve margins and posted a 16.1% gain in gross profit, and a net income increase of 35.9%. The company's core growth remains in the United States, with good growth in Canada and Australia. They continue to grow market share, and I'll believe management will continue to grow EPS at a 15%+ clip with a strong global recovery of the consumer. With MBUU's TTM P/E of 20 and no dividend, the company's PEGY ratio comes in a little richer than it's core boat peers at around 1.33. I'm a buyer at under $25/share.
MCBC Holdings, or "MasterCraft," designs, manufactures, and markets performance sport boats. The company's boats are used for water skiing, wakeboarding, and wake surfing, as well as general recreational boating. As of June 30, 2016, the company partnered with 90 North American dealers with 141 locations and 43 international dealers with 56 locations throughout the rest of the world.
It's performance has crushed the S&P 500 over the past twelve months, up over 65%. However their 1Q results weren't as impressive as their peer group, posting a decline in gross margin and net sales, and an increase in net income of only 1.2%. There were positives in the company's earnings call, with the CEO stating that dealer pipeline inventory and improving company capital management. Though results didn't come in where I'd like to see them, I am intrigued by the story and love the product. I have some faith in management that their experience will lead to increased earnings over the coming quarters, and I'm a buyer under $17/share.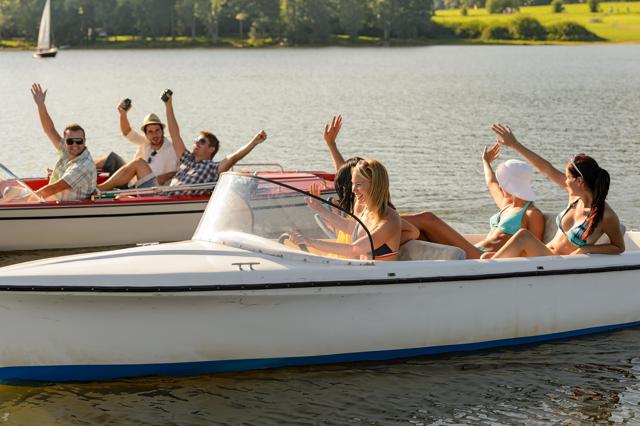 My Conclusion
This is the first of many articles that will analyze this intersection of the significant forces of a massive transfer of Baby Boomer wealth and a desire by Millennials and GenXers to spend their inheritances on luxury and leisure items. Addition to the Baby Boomer wealth transfer, I believe that in a future world of autonomous, electric transportation (read - boring), demand for recreational vehicles will grow significantly. Though these trends will take decades to play out, this thesis becomes more compelling in light of the current strength in global consumer spending. This thesis is compelling not only because I believe it could drive above average portfolio returns for the long run, but I believe companies that make up this strategy are compelling buys today. This article was focused on my favorite boating companies, and future articles analyzing this thesis will focus on other types of recreational vehicles such as motorcycles, all-terrain vehicles, scooters and snowmobiles.
Want more analysis on each of these companies that only my subscribers get? We have a few annual subscriber spots left discounted only in the month of June. The offer runs out at the end of the month, or when the first fifty have signed up - whichever runs out first. So take advantage of this now - I won't offer this price ever again.

Disclosure: I am/we are long BC. I wrote this article myself, and it expresses my own opinions. I am not receiving compensation for it (other than from Seeking Alpha). I have no business relationship with any company whose stock is mentioned in this article.
Additional disclosure: Investors are always reminded that before making any investment, you should do your own proper due diligence on any name directly or indirectly mentioned in this article. Investors should also consider seeking advice from an investment and/or tax professional before making any investment decisions. Any material in this article should be considered general information, and not relied on as a formal investment recommendation.