Some commentators, such as Greg Bensinger and Laura Stevens at the Wall Street Journal, and Jonathan Berr at CBS Moneywatch, have speculated that Amazon.com (NASDAQ:AMZN) is poised to undercut package delivery firms such as United Parcel Service (NYSE:UPS). I think that this is not so, but it is worth examining why such speculation has arisen first.
Amazon have moved to develop their own package delivery network, with a view to eventually eschewing the need to rely on established delivery services such as UPS or FedEx Corporation (NYSE:FDX) altogether. In addition to leasing planes and contracting drivers, Amazon also looked to drones as a means of delivering to customers. As this network matures, so the thinking goes, the need for UPS dwindles.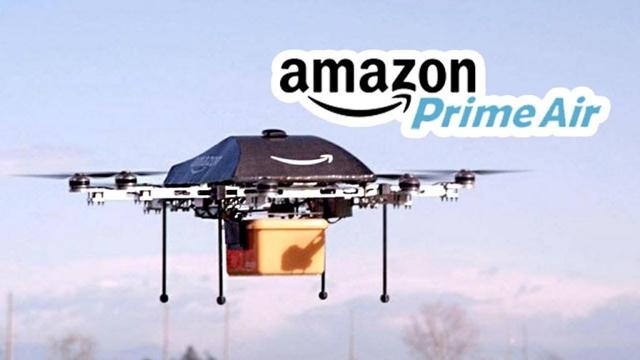 However, this overlooks the fact that while Amazon is the largest e-commerce retailer globally, they are not the only online retailer in operation, nor are they the only firm seeking to deal directly with customers.
Established retailers such as Wal-Mart (NYSE:WMT) and Target (NYSE:TGT) are both seeking to expand their e-commerce offerings, knowing that the trend is toward online shopping. And to facilitate delivery of their sold goods, these retailers (and others like them) will be reliant on firms such as UPS going forward.
Firms that directly sell their goods to customers and cut out the retailers entirely also are going to need UPS going forward. Tech giant Apple (NASDAQ:AAPL) and apparel titan Nike (NYSE:NKE) are two such firms that are selling to customers directly, and they are not the only ones. Indeed, newer companies such as meal delivery service Blue Apron (Pending:APRN) also are operating directly, and these companies also are likely to opt for UPS.
Why UPS specifically? Because it is the largest delivery company in the world, having built up an extensive global delivery network in the 110 years that it has been in operation. In 2016, it delivered 4.9 billion packages and documents - 19.1 million daily - and generated $51 billion in revenue. A firm with that size and scale is going to be top choice for many firms that wish to ensure their customers receive their deliveries in prompt fashion.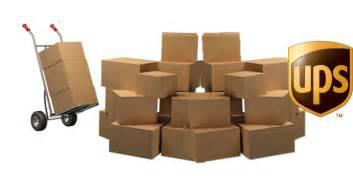 Furthermore, 2016 was not a one-off: UPS have generated consistently rising revenue figures between 2012 and 2016.
| | |
| --- | --- |
| Year | Revenue ($) |
| 2012 | 54.13 billion |
| 2013 | 55.44 billion |
| 2014 | 58.23 billion |
| 2015 | 58.36 billion |
| 2016 | 60.91 billion* |
*Includes supply chain and freight revenue, unlike earlier quoted $51 billion figure which was for package operations only.
These figures are encouraging, and suggest that UPS will be able to continue rewarding shareholders with the consecutively rising dividend payments that they have issued since 2010.
Currently, UPS is trading at a trailing price-to-earnings ratio of 28.21, which is off-putting. However, this does not take into account the forward P/E ratio of 17.04, and dividend yield of 3.01% that are on offer. The payout ratio of 80.70% is also off-putting, but currency fluctuations do affect earnings, and UPS generates earnings worldwide. Both the P/E ratio and forward P/E ratio are lower than UPS' five-year average P/E ratio of 38.0, and the current dividend yield is higher than the five-year average yield of 2.72%, which suggests that the stock is relatively cheap at this time.
DISCLAIMER: The author is not a financial professional and accepts no responsibility for any investment decisions a reader makes. This article is presented for information purposes only. Furthermore, the figures cited are the product of the author's own research and may differ from those of other analysts. Always do your own due diligence when researching prospective investments.
Disclosure: I/we have no positions in any stocks mentioned, and no plans to initiate any positions within the next 72 hours.
I wrote this article myself, and it expresses my own opinions. I am not receiving compensation for it (other than from Seeking Alpha). I have no business relationship with any company whose stock is mentioned in this article.