Online retailer Amazon.com stunned the investment world on Friday with the announcement that it had entered into a merger agreement with bricks and mortar grocery store chain Whole Foods. The stock market swiftly by ruthlessly punishing the shares of the traditional grocery store chains. But while investors are busy celebrating how the world of grocery retailing as suddenly been transformed, it is reasonable to consider whether Amazon has simply jumped the proverbial shark with this acquisition.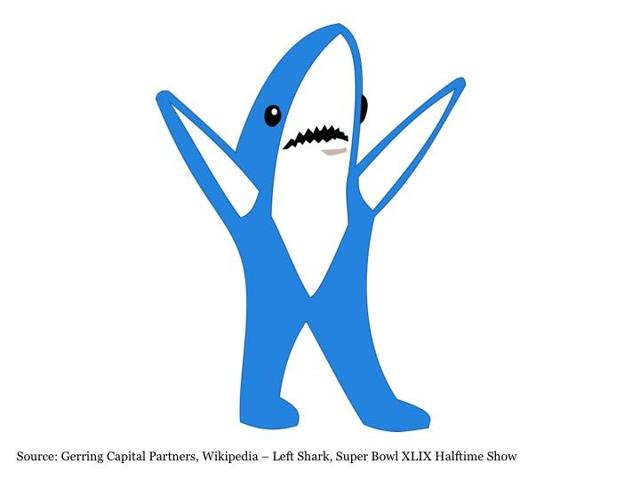 Amazon's Ongoing March
According to most, the Amazon (NASDAQ:AMZN) merger announcement with Whole Foods (WFM) marks the latest steps in the online behemoth's takeover of the retail world. Of course, this may very well be the case. Amazon has repeatedly demonstrated itself to be an incredible innovator in the retail space since their emergence on the scene roughly two decades ago. And much like the late Steve Jobs at Apple (NASDAQ:AAPL), the vision of Jeff Bezos should never be underestimated in terms of his ability to disrupt the retail space.
But while the market is celebrating Amazon's takeover of Whole Foods - remember when the shares of the acquirer would fall while the target would rise? - and declaring the effective checkmate by Amazon over its retail competitors, I find myself far less certain. In fact, I'm left to wonder if Amazon, which for the first time in its history is facing initial signs that some of its leading retail competitors like Wal-Mart (NYSE:WMT) and Target (NYSE:TGT) may finally be figuring out how to take online giant head on, may have made its first major misstep on the retail chessboard.
Consider the following.
First, the takeover of Whole Foods represents a major departure from how Amazon has grown its business through the years. At $13.7 billion, Whole Foods is more than four times larger than the previous four largest acquisitions by the company combined. Put more simply, Amazon is a company that has grown internally through the years. Thus, they have little to no experience in growing through acquisition and the aches and pains that can come with such a strategy. In short, Amazon is navigating into uncharted waters with this move.
Second, the takeover of Whole Foods represents a dramatic operational shift for Amazon. For the last two decades, Amazon has dominated the retail battle by continuously bringing the bricks and mortar fight online. In other words, Amazon has won the battle to this point by waging it on its own turf. But by acquiring Whole Foods, Amazon is now going on the road with groceries and taking their retail fight to the bricks and mortar space. While I have no doubt of Amazon's ability to innovate, operating a bricks and mortar space is a totally different ball game where the likes of Wal-Mart, Target, and Kroger (NYSE:KR) are experts, not Amazon.
Third, it's not as though Amazon picked up a grocery store juggernaut in Whole Foods. When considering the market share of the grocery store business, Whole Foods currently ranks 11th with 1.7% of the market versus Wal-Mart in first at 17% and Kroger in second at 9%. Tremendous growth potential? Absolutely. But Amazon has its work cut out for it going forward.
Fourth, it's not as though "Whole Paycheck" fits naturally into the overarching Amazon business model of undercutting its competition on price. Amazon has purchased what is effectively the premium priced grocery retailer. And while I am sure that Amazon has a transformative strategy to go along with this acquisition, one has to wonder why Whole Foods management was willing to sell their company at a price of $42 per share that is below where it was trading more than five years ago in 2012 and more than -30% below its 2013 peaks. It certainly was not because of their rosy growth prospects as a stand alone company given the price that they were willing to accept.
Fifth and perhaps most importantly, while Amazon has been overwhelmingly successful in so many retail market segments including books, electronics, and toys, they have found the grocery business to be a proverbial white whale to this point. It is easy to overlook the fact given all of their successes the fact that Amazon got into the grocery business a decade ago and has little to show for it to date including its 20th place ranking in grocery market share at just 0.8%. Granted, they haven't fully committed to grocery until now, but the fact remains that they have yet to have the same success with grocery that they have enjoyed with other market segments.
To this point, consider the article from Bloomberg dated just a few months ago on March 20, 2017 entitled Inside Amazon's Battle to Break Into the $800 Billion Grocery Market. A review of this well written article highlights the point that the sudden expansion into grocery retailing implied by Amazon's takeover of Whole Foods is certainly far from the slam dunk that so many are proclaiming today. This is not to say that they won't eventually figure it out and be tremendously successful with it in the end. But I could also say the same exact thing about Wal-Mart or Target's recent efforts in online retail. In both cases, each player has promise but a lot of work with anticipated growing pains and missteps ahead. And when it comes to grocery retail, as former Amazon executive Nadia Shouraboura so well states in the article "Grocery is the most alluring and treacherous category, it lures inventors and retailers with shopping volume and frequency, and then sinks them with low margin." Put more simply, you just don't step into grocery retail and dominate it. It is it's own beast, and it has been one that Amazon has struggled to tame for nearly a decade now. Hence the Whole Foods acquisition. And as Ron Johnson and JC Penney's (NYSE:JCP) can attest, taking principles that work so well in one area of retail and trying to translate them to other retail segments can sometimes not only fail but turn disastrous if implemented incorrectly.
Before closing, one final point about Amazon and today's dramatic move out of their bread and butter online retailing business and into the bricks-and-mortar space. The following is an excerpt from the Bloomberg article. For those that are veteran grocery store shoppers like myself, particularly the many with young kids, I challenge you to read below and identify the many ways in which Amazon's venture into bricks and mortar grocery retail might run into challenges along the way.
"Meanwhile, the first wave of its new grocery experiment, Amazon Go, was unveiled in December and for now is only open to employees while the systems are tested. Cameras and sensors monitor shoppers who scan their smartphones upon entering, allowing them to grab items like sandwiches, yogurt, drinks and snacks and automatically pay for them without a checkout kiosk. Products are embedded with tracking devices that pair with customers' phones to charge their accounts. Weight-sensitive shelves tell Amazon when to restock. A patent filed by Amazon in 2014 suggests it could use facial-recognition technology to identify and then automatically charge in-store shoppers.

. . . But the technology has been crashing in tests when the store gets too crowded and requires human quality control, people watching video images to make sure customers are charged for the right things, according to a person familiar with the plan.

. . . Even if customers don't purchase everything they touch, there's value in understanding what shoppers consider but don't ultimately buy"
While the grocery store business certainly has its inefficiencies that a disrupter like Amazon could capitalize, I don't even know where to begin with this paragraph above and those that surround it in the Bloomberg article. All I'll say is that Amazon still has a learning curve to climb when it comes to dominating the bricks-and-mortar grocery space.
The Bottom Line
Amazon may have made its next big step in taking over the retail world with its announced merger on Friday with Whole Foods. Only time will tell, but it is far from a slam dunk. In the meantime, what really may have happened on Friday was the start of a particularly good buying opportunity for some high quality bricks-and-mortar retailers.
And for those that are students of retail history, the past is littered with the likes F.W. Woolworths, Montgomery Ward, Sears Roebuck, and Wal-Mart that were also once considered dominant without peer in the retail space for a time. Each eventually had their missteps, and only time will tell whether previously bulletproof Amazon has finally made their first with the Whole Foods acquisition. For while it may seem absolutely inconceivable today just as it may have been to Wal-Mart shareholders twenty years ago, someday a new retailer will come along with which Amazon will be scrambling to compete. Hopefully by then they will have transformed themselves into the profit machine that so many analysts claim them to be.
DIY Investing Summit 2017 - Special Online Event on June 27-28: Please join us for the Mid-Year DIY Investor Summit coming up soon in late June. Seeking Alpha has partnered with Brian Bain from Investor In The Family once again to bring together nine top investors to share their best strategies and investments for finishing strong in 2017. I am honored to be taking part in this latest Summit with a group of leading contributors that includes Brad Thomas, Bret Jensen, J Mintzmyer, William Koldus, Mark Hibben, Ian Bezek, Lawrence Fuller and Double Dividend Stocks.
Free registration for this special online event starting on Tuesday, June 27 is now open. Please click on the link below if you are interested in registering and learning more.
Learn More & Register For The Mid-Year DIY Investing Summit
Thanks and I look forward to meeting up at the Mid-Year DIY Investing Summit.
Disclosure: This article is for information purposes only. There are risks involved with investing including loss of principal. Gerring Capital Partners makes no explicit or implicit guarantee with respect to performance or the outcome of any investment or projections made. There is no guarantee that the goals of the strategies discussed by Gerring Capital Partners will be met.
Disclosure: I am/we are long WMT,TGT.
I wrote this article myself, and it expresses my own opinions. I am not receiving compensation for it (other than from Seeking Alpha). I have no business relationship with any company whose stock is mentioned in this article.