Welcome to the latest edition of the Energy Recap. This week, we wanted to highlight an interesting article that we came across recently titled "The Race to Build a Better Battery for Storing Power." The article notes that one of the major downsides of renewable energy - such as solar and wind power - is that it can be "unreliable as the primary source for power grids." If this energy could be stored in giant batteries until it was needed, that would be a major step forward in this arena.
So, what's your take on the idea of creating batteries for this purpose? Do you think it's even feasible? Please let us know by leaving your thoughts in the comments section.
On a separate note, last week we asked readers to provide any suggestions they might have as to what topics the recap should cover going forward, whether related to renewable energy or any other energy-focused topic. We'd love to hear from more of you, so please comment below with your ideas.
Energy Articles of Note
"Hartstreet LLC: EOG's Monster Wells In The Delaware Basin Provide Insight Into Where Unconventional Results Are Headed" By Michael Filloon
"Shale Oil Drillers Cannibalize Themselves While Debt Bombs Loom On The Horizon" By Michael Fitzsimmons
"Teekay Offshore: Speculative Opportunity?" By Vladimir Zernov
Energy Sector Bankruptcies for the Week Ended June 16, 2017
Here's a list of the most recent bankruptcy announcements in the energy sector:
- On Wednesday, June 14, NRG Energy (NYSE:NRG) unit GenOn Energy filed for chapter 11 bankruptcy protection.
Feel free to add any that we might have missed in the comments section below.
U.S. Oil Rig Count
As per Baker Hughes, the number of active U.S. oil drilling rigs climbed again this week.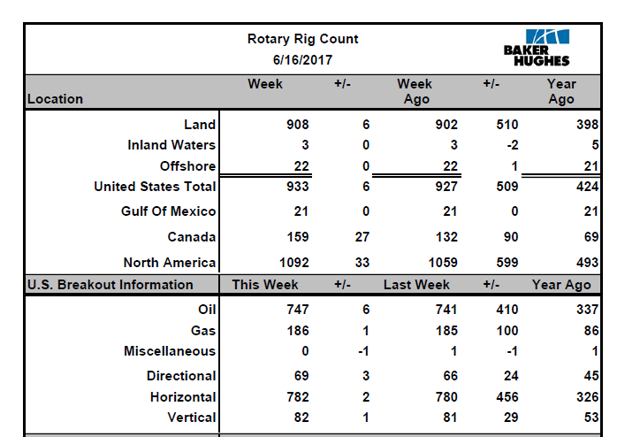 Weekly Natural Gas Storage Report and Summary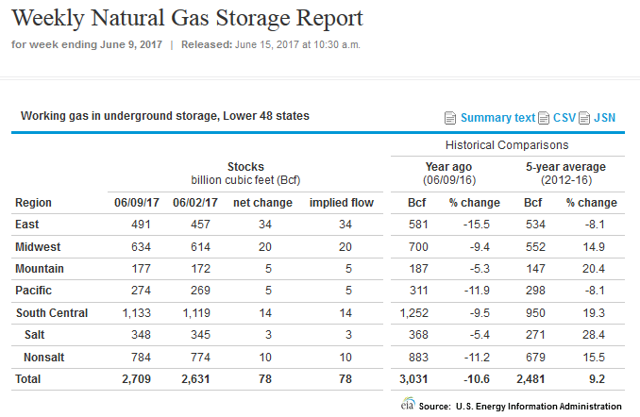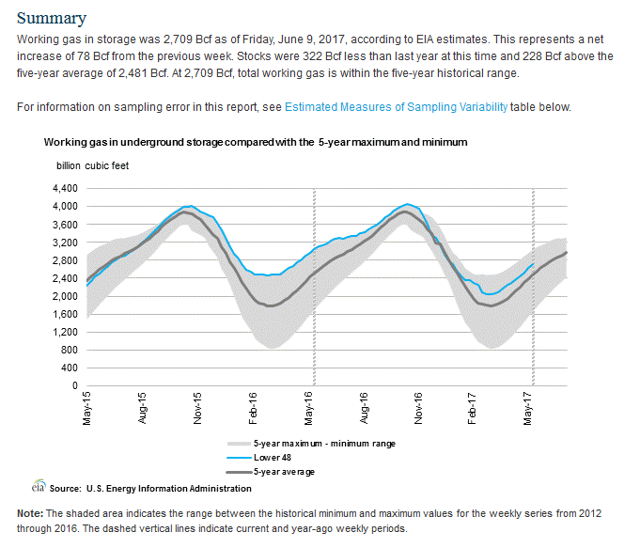 Natural Gas Rig Count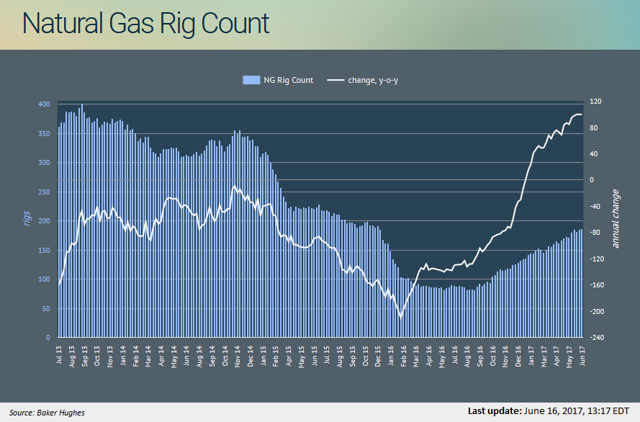 Oil Production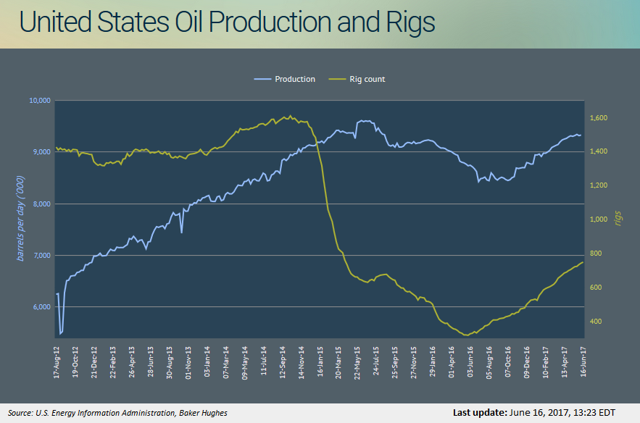 As always, we encourage you to submit your own article by clicking here, if you haven't already done so.
Disclosure: I/we have no positions in any stocks mentioned, and no plans to initiate any positions within the next 72 hours.
I wrote this article myself, and it expresses my own opinions. I am not receiving compensation for it. I have no business relationship with any company whose stock is mentioned in this article.