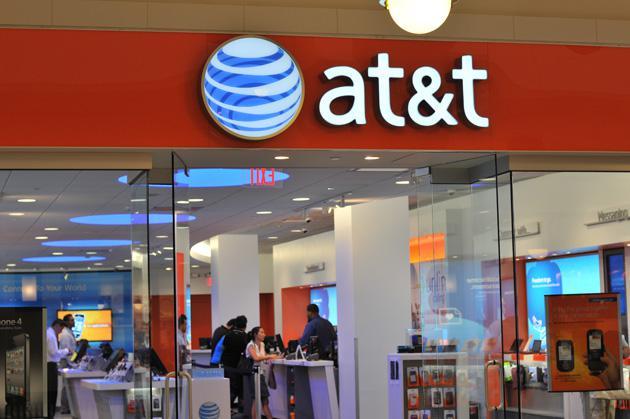 Year to date, AT&T (NYSE:T) has lost about 10% of its value, which is the opposite direction of the overall market. I believe this makes for an excellent entry point to buy the stock. In my opinion, AT&T is undervalued based on the following 3 factors:
The pending Time Warner (NYSE:TWX) acquisition will allow AT&T to deliver more content across more platforms to a wider customer base than ever before. The company will become the true titan of the media, entertainment, and communications industry.
The company's 5.02% annual dividend is one of the largest on the S&P 500 and provides significant long-term returns. Best yet, this yield is sustainable based on AT&T's free cash flow coverage.
AT&T is attractively valued based on a two-staged discounted cash flow model, which assumes the Time Warner acquisition.
1. The Pending Time Warner Acquisition
This is a truly game-changing acquisition and could provide a tremendous amount of upside for AT&T. It will allow the company to seamlessly produce and distribute content across multiple media platforms. AT&T will receive major media assets, including HBO, Turner Broadcasting, Warner Bros., CNN, and DC Comics. These properties (among others) combined to produce nearly $30 billion in revenue during 2016 for Time Warner. I'm still a bit skeptical of this acquisition being approved by U.S. regulatory agencies, but everything appears to be going smoothly thus far. Time Warner's board has approved the transaction, and so has the European Commission.
2. Massive Quarterly Dividend - 5.02% Annual Yield
My favorite thing about AT&T is its massive quarterly dividend, which started way back in 1984. Quite simply, any investor would have a hard time finding a larger and more consistent dividend stock. With a yield that's over 5%, there's one basic question - is the dividend payment sustainable? In AT&T's case, yes it is. This is because its current dividend is supported by free cash flow (operating cash flow less capital expenditures). The company's average dividend payout ratio over the last 5 years was 71% and never more than 96%.

AT&T's dividend should also be safe in the future. According to the company's latest earnings release, it expects free cash flow production to be in the $18 billion range for 2017. This puts its payout ratio at approximately 67% (assuming $12 billion in dividend payments). This provides plenty of safety, even if performance should slip a little bit.
3. Valuation
The most accurate valuation of AT&T should include the effects of the Time Warner acquisition. This is why I used a two-stage discounted cash flow model, which assumes the acquisition closes at the end of 2017.
Risk-free rate - I used the yield on a 30-year Treasury bond.
Equity risk premium - This figure is calculated every month by Aswath Damodaran, a Stern Business School professor.
Beta - I used 1.0 for beta, which is much higher than AT&T's actual beta. This is a conservative measure, since this model is highly sensitive to beta.
Required rate of return - Calculated by multiplying the equity risk premium by beta and then adding the risk-free rate.
Year 1 cash flow assumes AT&T's 2017 free cash flow guidance in its latest earnings release. Year 2 cash flow assumes $4.2 billion in additional free cash flow from the Time Warner acquisition. Years 3-5 assume $1 billion in cost synergies. After this period, free cash flow is assumed to grow at 3%.
AT&T also trades at a reasonable valuation relative to peers, especially Verizon (NYSE:VZ), which I consider a terrible stock to buy. AT&T has an attractive forward P/E of 13.02 and a decent long-term growth rate. Keep in mind that these statistics don't include the Time Warner acquisition, so I consider them a bit less relevant compared to my two-stage discounted cash flow model. However, they are still relevant to consider if the Time Warner acquisition doesn't close.

Market Cap, Trailing P/E, Forward P/E, Price/Sales, PEG Ratio, and Yield provided by Yahoo Finance.
LT Growth Rate and LTD/Capitalization provided by Reuters.
Conclusion
AT&T is the cornerstone of many dividend investors' portfolios, and now is a good time to buy based on the recent price decline. Based on my two-stage discounted cash flow model, AT&T stock also appears to be significantly undervalued based on the expected free cash flow the Time Warner acquisition will add. In the future, I'll be keeping a close eye on this acquisition, which is slated for full approval by the end of this year. This isn't guaranteed to be approved, which is a big factor, in my opinion. However, with a forward P/E of 13.02, AT&T is still attractively valued on a standalone basis.
Disclosure: I/we have no positions in any stocks mentioned, and no plans to initiate any positions within the next 72 hours.
I wrote this article myself, and it expresses my own opinions. I am not receiving compensation for it (other than from Seeking Alpha). I have no business relationship with any company whose stock is mentioned in this article.