By Parke Shall
The purchase of Whole Foods (WFM) by Amazon.com (NASDAQ:AMZN) that was reported on Friday of last week sent the entire grocery and retail sector into a tailspin. Names like Target (NYSE:TGT), Wal-Mart (NYSE:WMT), Costco (NASDAQ:COST) and Sprouts Farmers Markets (NASDAQ:SFM) were decimated as both Whole Foods stock and Amazon stock had great days on the news.
The names sunk the hardest in the morning around 10 am EST before a small bid back up into the afternoon. Amazon finished the day up 2.4%, adding more in market cap than it did with its acquisition.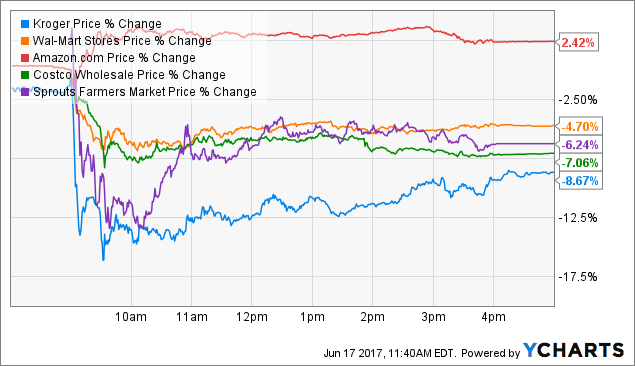 One of the hardest hit out of all of the stocks on Friday was Target as you can see from the chart below.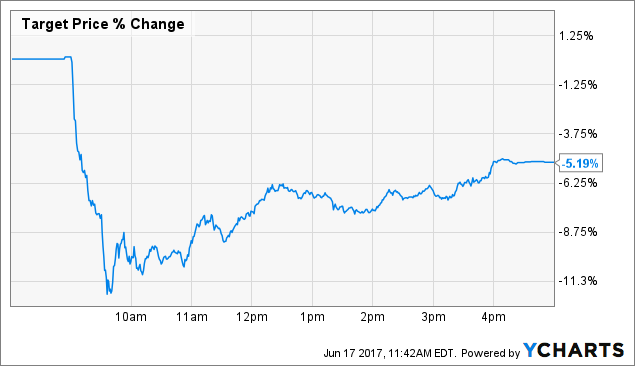 We bought a little bit of Target on Friday to add to a very long-term and extremely small holding that we have had for years. We bought instinctively, as we generally will always add shares of a stock that we are holding for the long term when it sells off significantly, especially if the news isn't directly related to Target's business.
This was the case on Friday. However, as we took most of the day Friday and some of the morning Saturday to once again think about the circumstances and consequences of Whole Foods being purchased by Amazon, we can see why companies like Wal-Mart and Target would see the brunt of the pain from such an acquisition.
Target differs from Whole Foods and it obviously differs from grocers in the sense that it does not just primarily sell groceries. Over the last couple of years, major chains like Target and Wal-Mart have tried to make a point of expanding their grocery selection, inclusive of organics and items that would normally be found at Whole Foods.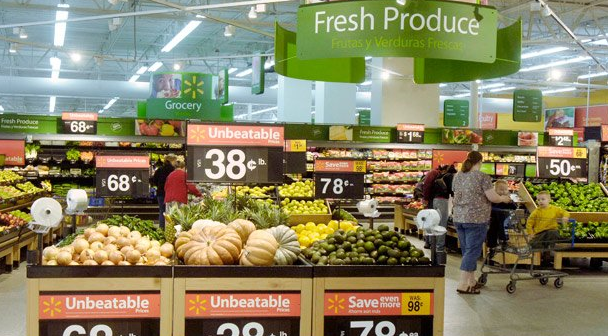 This has been a spot of growth for companies like Target as it wasn't always a business that they were fully invested in. As these companies focus more and more on grocery, the takeover of Whole Foods becomes a little bit more of a noticeable threat to companies like Target and Wal-Mart. Grocery is a large part of both chains' growth strategies.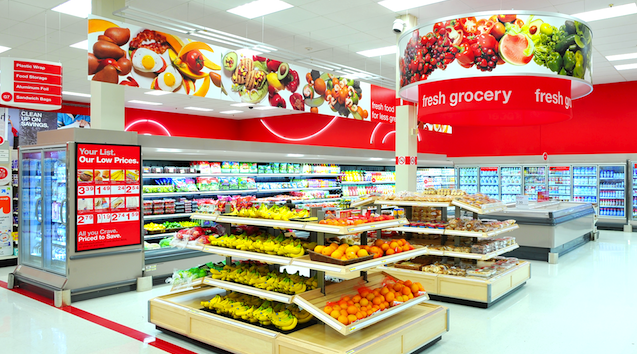 We are less worried about companies like Sprouts, Kroger (NYSE:KR) and Costco. If anything, this purchase demonstrates that there's a climate of possible acquisitions that could be undertaken in the grocery sector. It is the companies that are caught in the middle, trying to do both grocery and other items like Target and Wal-Mart that are the most at risk, we believe.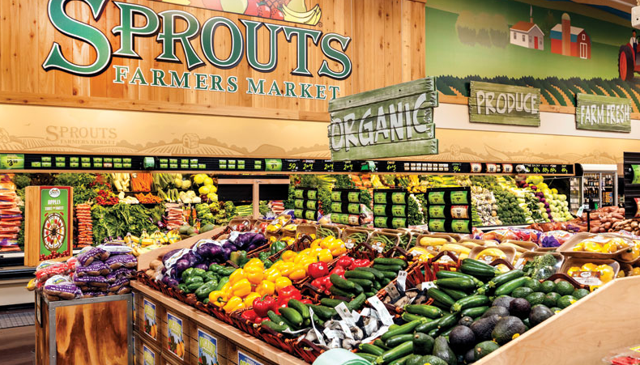 Companies like Sprouts have a chance because they could be seen as a potential acquisition similar to the way WFM was acquired. Companies like Costco still have a chance because of their differentiated business model and strong management. And finally, Kroger's 3000 stores not likely to be going anywhere anytime soon and these doors will open for operations on Monday the very same way that they did on Thursday before the Amazon news broke. The only difference is that their stock will be trading at a fairly significant discount. The cash flow streams for these companies continue to be robust: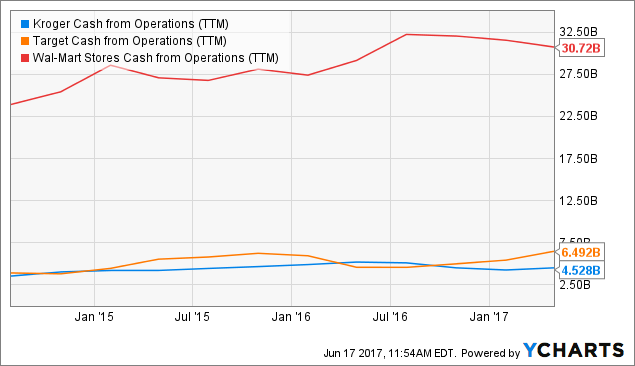 KR Cash from Operations (TTM) data by YCharts
When looking for opportunities in the sell-off, we would consider Kroger, Sprouts, and Costco before we would consider buying Wal-Mart and Target. That isn't to say we wouldn't buy WMT or TGT (again, we bought TGT on Friday). Although Wal-Mart has spent a significant amount of money to go out and acquire jet.com in order to bolster its online business, Target has yet to make such a transformative acquisition and could really be one of the more at-risk players from this transaction.
However, we are not extremely upset with our purchase of Target shares on Friday. Target is a cash-generative company that pays a nice yield and has a storied history to fall back on. As you can see, its yield spiked to 4.56% on Friday as the stock fell.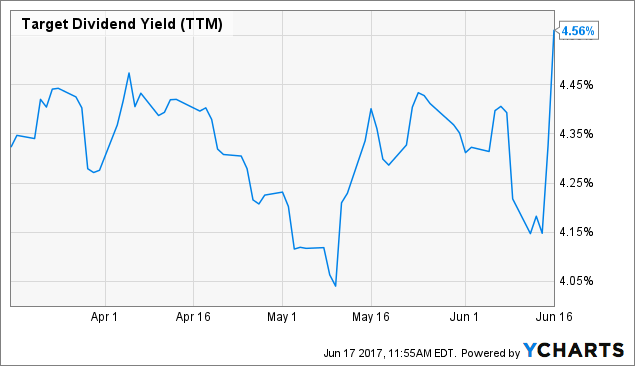 TGT Dividend Yield (TTM) data by YCharts
We got a good price and were able to get some shares under $50 and we think the bearish effect of Amazon acquiring Whole Foods is still going to be a couple of years out. That will give these other retail and grocery companies a chance to make significant changes on their own and it will give them a few more years to generate steady cash, which is what Target has done for a long time.
We believe that all of these retail names are attractively priced after Friday's sell-off. Amazon acquiring Whole Foods may not even have any type of profound effect on the market for many years to come. Even then, stores like Wal-Mart and Target could move to launch competing "in house delivery" products. Companies like Costco already offer free shipping. Just because Amazon now owns Whole Foods doesn't mean that we're going to see some seismic shift in the retail landscape. If you are looking to bargain-hunt, we don't think any of these companies are a terrible idea for purchase here, although we would focus on names like Sprouts and Costco and measure our allocation to names like Wal-Mart and Target.
On Monday morning these stores will open their doors and do business the same way they did last week. Except their stocks will all be trading at a discount. We're buyers into this fear.
Disclosure: I am/we are long KR, COST, TGT. I wrote this article myself, and it expresses my own opinions. I am not receiving compensation for it (other than from Seeking Alpha). I have no business relationship with any company whose stock is mentioned in this article.