Oil prices have come under pressure in recent weeks, with the price of the US benchmark WTI crude dropping by almost 15% since mid-April to $45 a barrel at the time of this writing, due in large part to growing fears regarding excess supply. Some analysts and financial writers, however, believe that prices will likely bounce back in the near future. But I think that investors should exercise caution and stick with the big boys of the energy industry - Exxon Mobil (NYSE:XOM) and Chevron (NYSE:CVX).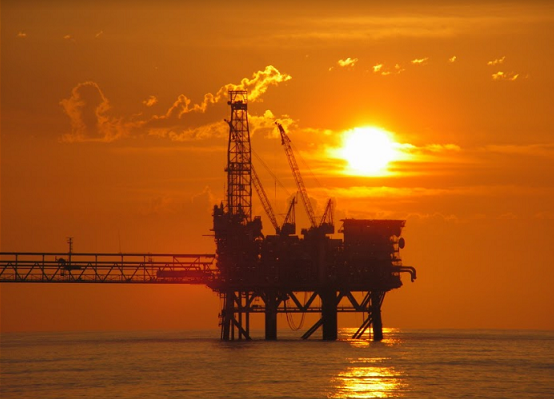 I believe a number of factors can push oil higher in the short term. The latest monthly report from OPEC showed that the cartel's oil production increased by 336,100 barrels per day from April to 32.12 million barrels per day on the back of uptake in production from Libya, Nigeria and Iraq, even though OPEC and its partners have pledged to cut back output. However, OPEC's kingpin Saudi Arabia has recently signaled that it could step up its efforts if the existing production freeze agreement fails to ease the supply glut. Meanwhile, the pace of production growth in the US is also showing signs of a slowdown.
The crude oil and gasoline stockpiles in the US could also begin to decline, particularly as the summer driving season takes hold. OECD inventory levels are already declining. As per OPEC's latest report, commercial crude stocks in OECD countries have fallen to 251 million barrels above the five-year average, down from 339 million barrels at the end of last year. Russia's energy minister Alexander Novak and his Saudi counterpart Khalid Al-Falih are confident that global crude stockpiles will gradually drop to near five-year averages by the end of this year.
On paper, these factors should easily push crude oil to more than $50 a barrel. That should also fuel the recovery of energy stocks, a number of which have recently plunged to their 52-week lows. This may look like an attractive buying opportunity. But remember, the markets don't always make sense. The negative sentiment in the oil market could prevail, even with improving fundamentals. Investors should, therefore, exercise caution. Instead of aggressively bottom fishing, investors should only consider buying the high-quality oil stocks - well-established companies that have a great asset base and a superior balance sheet. In my previous article, I talked about three such exploration and production stocks - EOG Resources (NYSE:EOG), Occidental Petroleum (NYSE:OXY) and Marathon Oil (NYSE:MRO). In this article, I'll discuss vertically integrated oil majors.
The oil majors don't have as big of an exposure to oil prices as most independent exploration and production companies. That's because oil majors typically have significant refining, chemical and midstream operations which also make a meaningful contribution to their revenues and earnings. In the downturn in particular, these non-exploration-and-production businesses provide crucial support to the bottom-line.
For instance, last year, with oil prices averaging just around $43 a barrel, Exxon Mobil's exploration and production segment posted a modest profit of just $196 million, down from $7.1 billion a year earlier. But thanks to the company's chemical and refining operations, it still ended the year with a decent net income of $7.84 billion.
When it comes to oil majors, there are only two US-based mega-cap (valued at more than $100 billion) energy companies, Exxon Mobil and Chevron. Both of these have superior balance sheets than their closest European counterparts - Royal Dutch Shell (RDS.A, RDS.B) and BP (NYSE:BP).
Royal Dutch Shell and BP are relatively riskier companies as compared to their US-based peers since the former carry a high debt load which translates into net debt ratios of 27.4% and 28%, respectively. Royal Dutch Shell has seen its debt climb by more than $34 billion in 2016, thanks to the BG Group acquisition. The company carries the largest debt load in the industry, with total debt exceeding $91.6 billion (though the debt has been declining since 3Q16). BP, on the other hand, had to deal with the aftermath of the Deepwater Horizon oil disaster which has led to a large cash flow deficit that was funded partly with additional borrowings. BP now carries the highest net debt ratio in the industry. Additional deficits could push BP's net debt ratio to the uncomfortable level of 30%.
| | | |
| --- | --- | --- |
| | CVX | XOM |
| Market Cap | $201.6 billion | $348 billion |
| 1Q17 Production | 2.68 mmboepd | 4.15 mmboepd |
| Liquids (Oil, NGL) | 63.83% | 56.20% |
| Total debt | $45.16 billion | $43.61 billion |
| Cash | $6.99 billion | $4.90 billion |
| Net debt | $38.17 billion | $38.71 billion |
| Net debt / share | $20.14/share | $9.17/share |
| Net debt ratio | 20.7% | 17.9% |
| Dividend Yield | 4.05% | 3.68% |
| FCF (1Q17) | $564 million | $5.28 billion |
| FCF / share | $0.30/share | $1.25/share |
On the other hand, Exxon Mobil is by far the most financially sound oil major. The company not only benefits from having the lowest total debt of $43.61 billion among its peer group but also the lowest net debt of just $9.17 per share and the lowest net debt ratio of 17.9%. In addition to this, it is the only oil major which was able to self-fund its capital expenditure with internally generated cash flows throughout the downturn. In 1Q17, the company generated strong levels of free cash flow of $1.25 per share.
Exxon Mobil's ability to perform well in the downturn can be attributed to an enviable portfolio of refining and chemical assets which provide crucial support to its earnings and cash flows in a weak oil price environment, as indicated earlier. In fact, its chemical subsidiary, called Exxon Mobil Chemical, is so large that it counts as one of the world's biggest petrochemical companies. Similarly, Exxon Mobil is also one of the largest global refiners. With almost five million barrels per day of processing capacity in more than 20 refineries located in the US, Canada, Europe, Asia-Pacific and Saudi Arabia, the company's refining business is even larger than that of Valero (NYSE:VLO), the world's leading independent refiner that has a total throughput capacity of 3.1 million barrels per day.
Exxon Mobil will likely continue to churn profits and free cash flows, even if oil prices stay weak at under $45 a barrel while its financial health could remain rock solid. This could fuel the stock's outperformance.
Chevron, however, could underperform in a weak oil price environment as compared to Exxon Mobil. That's because firstly, the company's production profile is more liquids-linked than any other oil major. In 1Q17, the company produced 2.68 million barrels of oil equivalents per day which was almost 64% liquids. Secondly, although the company has a decent balance sheet, it's not nearly as good as Exxon Mobil's. Chevron's total debt exceeds Exxon Mobil's by $1.5 billion while the former's net debt per share of $20.14 is more than twice as large as its rival's, even though Chevron is a much smaller company than Exxon Mobil in terms of market-cap and production. Thirdly, Chevron, unlike Exxon Mobil, does not have a solid track record of generating free cash flows in a weak oil price environment. Last year, Chevron faced a cash flow deficit of $5.26 billion while Exxon Mobil reported $5.9 billion of free cash flows. Chevron's performance improved in 1Q17 as it generated $564 million, or $0.30 per share, of free cash flows, but that's significantly smaller than Exxon Mobil which generated $5.2 billion, or $1.25 per share, of free cash flows in the same period.
However, it is worth remembering that Chevron also has a large refining business. The company owns, or has interest, in 10 refineries located in the US, Canada, Thailand, South Africa and in other parts of the world that can process 1.8 million barrels of crude oil per day. In addition to this, the company also has chemical operations which include its subsidiary Chevron Oronite and 50% stake in the petrochemical giant Chevron Phillips Chemical Company, commonly known as CPChem. With support from the refining and chemical operations, the company could still remain profitable in a weak oil price environment, even though the stock might underperform.
In the long run, however, as oil prices recover, Chevron should outperform Exxon Mobil since the former is more levered to oil. Furthermore, Chevron is also targeting production growth which should have a positive impact on the stock. The company aims to increase its volumes by around 4% to 9% this year on the back of the start-up of some major projects, such as the liquefaction units at the massive Gorgon and Wheatstone LNG projects. The company could continue growing volumes beyond 2017 as it ramps up activity at home (particularly at the Permian Basin) and in international markets. Exxon Mobil, on the other hand, is not eyeing meaningful production growth.
Note from author: Thank you for reading. If you like this article, then please follow me by clicking the "Follow" link at the top of this page.
Disclosure: I/we have no positions in any stocks mentioned, and no plans to initiate any positions within the next 72 hours.
I wrote this article myself, and it expresses my own opinions. I am not receiving compensation for it (other than from Seeking Alpha). I have no business relationship with any company whose stock is mentioned in this article.
Additional disclosure: I own shares of funds that may hold a long position in Exxon Mobil, Chevron, Royal Dutch Shell.