Last Monday I provided three trades that I was going to take that week. I said they would be on an intra-week basis but they're probably longer-term now, considering the price action after the FOMC wasn't as vicious as I had thought it would be. The previous article can be found here.
A quick update on the trades: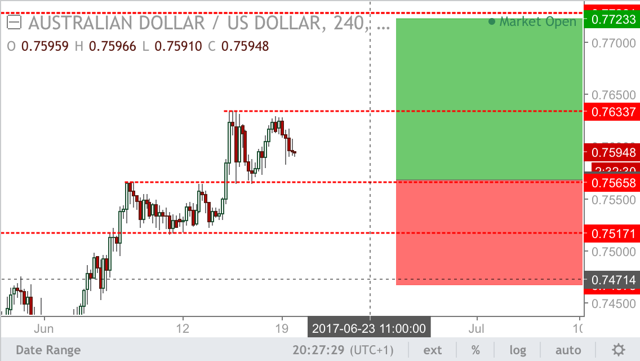 As I had stated, I was waiting for the break of the resistance and a retest of that resistance level as support. I am currently long and will look to add at 0.7633 when we find support after the break of resistance.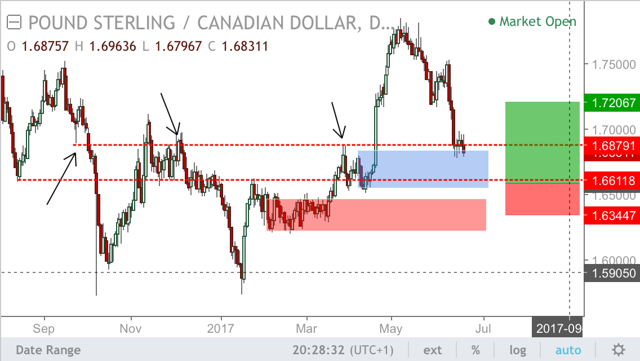 I'm still waiting for this entry. None of my entry criteria have changed.
EUR-GBP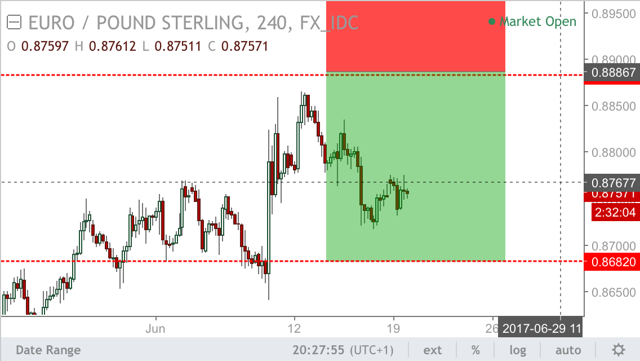 I missed this trade because price did not achieve the desired level. Slightly annoying because the reward was good and there was a valid resistance lower (clearly).
Here are new entries that I have identified and the reasoning as to why I shall take them. All trades will have a minimum R of 1.5.
Direction: Short

Entry: 124.67

Stop Loss: 125.28

Target 1: 123.66

Entry 2: 123.64

Stop Loss 2: 124.02

Target 2: 122.57

Trade 1 R: 1.71

Trade 2 R: 2.92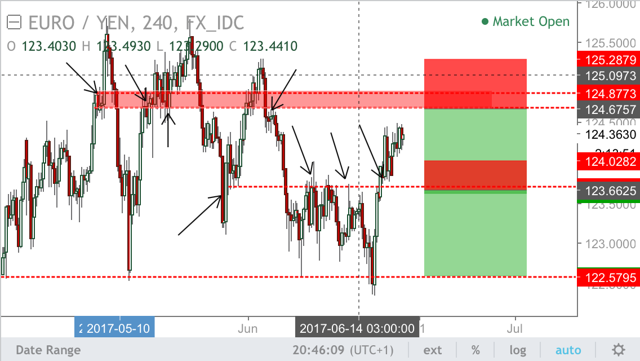 I'm taking this using a Wyckoffian principle for a market top. Essentially, we have had a rejection of higher prices in mid-May (an upthrust), followed by long distribution and then a retest of higher prices. I'm looking at the 124.67 level to short at as a flip zone. Essentially, I want a test of previous supply (as has happened three times previously and price hadn't followed higher). Target 1 is a test of long accumulation, noted by the fall in price from the highs and sideways movement at support. I'd look to lock in profit here and add in a new position, or simply trail my stop (or both) to target 2 at 122.57. After this there is the potential for a stop cascade through support, but that is a long way off.
Fundamentally, EUR longs are at the largest net amount for non-commercials since mid-2014.
One can see that here: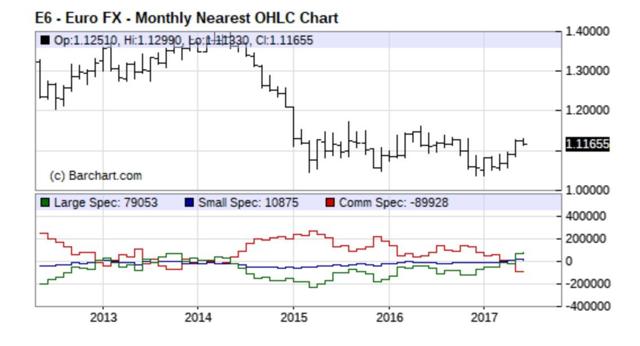 For me, this would indicate that there should be some relief to the downside to clear out some weak longs. At the same time, short-term Japanese monetary policy is stable, and I see yen flows increasing due to specific uncertainties that could occur over the next few weeks. People seem to be turning slightly more risk-off also.
Direction: Long

Entry: 0.9758

Stop Loss: 0.9720

Target: 0.9855

R: 2.62
H4 Chart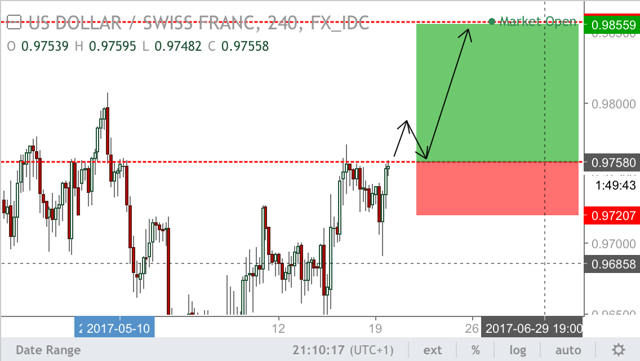 Daily Chart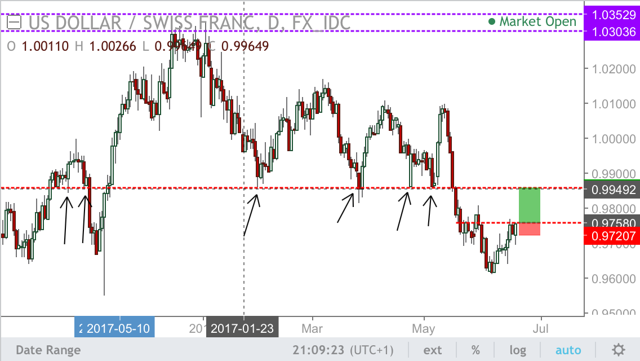 I've noticed a short squeeze possibility here on USD-CHF. You could argue there is a mini inverted head and shoulders with a temporary bottom. I'd play up to the flip zone as a target here where support was previously heavy.
I'd also play this short too from that target: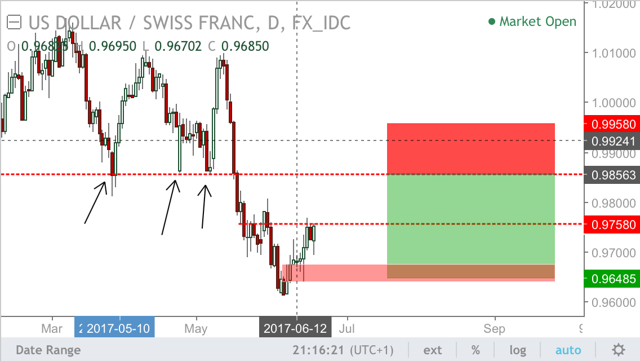 There is a big downside wick that caused the current move upward, so my target for the short would be 0.965.
I think this is a purely technical play. There is no specific fundamental reasoning for this trade, it simply follows my strategy.
Direction: Long

Entry: 2440

Stop Loss: 2430

Target: 2453

R: 1.53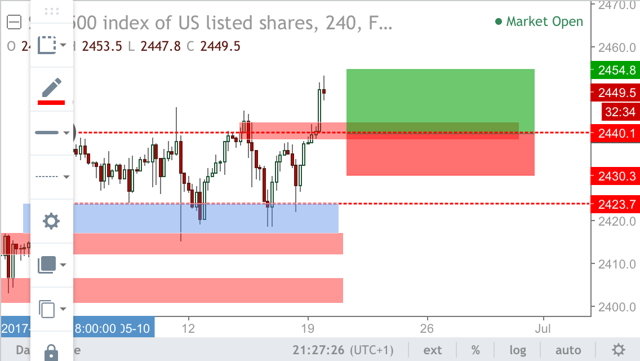 In a previous article, I mentioned that until we stop seeing Swiss National Bank buying US equities, there is no reason not to be long equities. I stand by this fully. I think excusing the whipsaws we have seen, it is pointless to not continue to be avid buyers. The dollar is also still weakening, and with the dollar/US indices correlation quite negatively strong at the moment, buying support and trading to the weekly high is definitely the short-term strategy for making the most from this market currently.
Disclosure: I/we have no positions in any stocks mentioned, and no plans to initiate any positions within the next 72 hours.
I wrote this article myself, and it expresses my own opinions. I am not receiving compensation for it (other than from Seeking Alpha). I have no business relationship with any company whose stock is mentioned in this article.