Last week, the Dow Industrials set a new record high above 21,384, so the 20,000 "barrier" has become a "launching pad" rather than a ceiling, as I had predicted here last January. Last week, the S&P 500 rose by barely one point (+0.06%) but NASDAQ suffered another panic attack, closing down 0.9% for the week.
On Wednesday, the Fed raised key interest rates another 0.25%, but instead of being "dovish," their public comments sounded surprisingly "hawkish." Specifically, the Federal Open Market Committee (FOMC) announced that they would make one more rate hike this year "if the economy performs as expected."
This turn of events briefly caught Wall Street by surprise, generating a brief sell-off late Wednesday and early Thursday, including an intraday retest of the lows of the NASDAQ 100 (NASDAQ:QQQ), but then trading volume dried up after the selling pressure was largely exhausted when the algorithms that generated short-term trading and high-frequency trading (HFT) order flows exhausted the sell-side volume in tech stocks.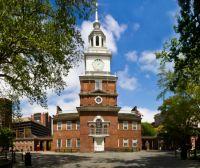 In the next two weeks, I expect the market will rally heading into the long July 4th holiday weekend, since it is downright un-American not to rally going into July 4th, which falls on a Tuesday this year. (We'll celebrate along with you by waiting until Thursday, July 6th to publish our post-holiday MarketMail.)
The data-dependent Fed looks at a number of indicators when deciding whether or not to raise rates. The rate of inflation is one prime indicator. If inflation is rising, the Fed tends to raise rates, but inflation is not rising lately. Last Tuesday, the Labor Department announced that the Producer Price Index (PPI) was unchanged in May. Wholesale energy prices declined 3% and food prices declined 0.2%, so the "core" rate actually fell 0.1% in May. We also learned the next day that the Consumer Price Index (CPI) declined 0.1% in May. In the past 12 months, the core CPI is up 1.7%, which is below the Fed's target rate of 2.0%.
In their post-conference press meeting, Fed Chair Janet Yellen said that Fed officials are "monitoring inflation developments closely," adding that "it's important not to overreact to a few readings and data on inflation can be noisy." In other words, the Fed is basically ignoring the latest PPI and CPI data, but the market is not ignoring this deflationary trend, which helped to drive the 10-year Treasury bond yield to an intraday low of 2.127% on Wednesday. The market is not ignoring other deflationary indications, either.
Energy prices should continue to decline since the International Energy Agency (IEA) said on Wednesday that the global crude oil glut rose by 18.6 million barrels in April. Overall OPEC production rose by 29,000 barrels per day in May to 32.08 million barrels per day, the highest level this year. As a result, the IEA expects that the oil glut will grow and crude oil prices will remain under pressure through 2018.
Another deflationary statistic came out on Wednesday when the Commerce Department announced that retail sales declined 0.3% in May, the largest decline in 16 months, but a 2.4% decline in gas station sales distorted overall retail sales. Year-to-date, retail sales are running 3.9% higher than the same period in 2016, so there is no reason to panic, but the May retail sales slowdown should cause the Fed some concern.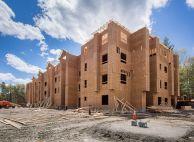 Finally, on Friday, the Commerce Department announced that May housing starts declined by 5.5% to an annual rate of 1.09 million, the third straight monthly decline and well below economists' consensus estimate of a 1.23 million rate. Housing starts are now running at the slowest rate in eight months. Builders are now cutting back on multi-family homes. Building permits also declined 4.9% in May.
Put all these numbers together and the Fed may have to rethink their goal of raising rates again in 2017.
The Fed's Balance Sheet Strategy Should Help Stocks
After announcing their latest rate increase, the Fed announced that they will start selling $6 billion per month in Treasury securities and $4 billion per month in mortgage backed securities "relatively soon." Yellen also announced that the Fed would eventually unload $50 billion a month in assets - including $30 billion per month in Treasury securities and $20 billion per month in mortgage-backed securities.
At last Wednesday's news conference, Yellen explained that "the plan is one that is conscientiously intended to avoid creating market strains and to allow the market to adjust to a very gradual and predictable plan." After the FOMC statement, the 10-year Treasury bond yield rose to 2.173%. The Fed can't control long-term rates, but the Fed is clearly trying to boost long-term rates in order to tilt the yield curve higher, but market forces have been flattening the yield curve throughout the first half of 2017.
The only problem that I foresee is that while the Fed is trying to shrink its balance sheet - caused by multiple rounds of quantitative easing that ended years ago - the Bank of Japan, the Bank of England, and the European Central Bank (ECB) continue with their quantitative easing efforts that have flattened yield curves worldwide. The Fed is essentially swimming upstream compared to the other central banks.
The world is awash in cash from all the quantitative easing in England, Japan, and Europe. The country with the strongest currency, highest interest rates, and strongest economy will continue to attract capital from around the world; so the Fed's move could strengthen the U.S. dollar, attracting more capital.
It will be interesting to see if the Fed is eventually overpowered by market rates. I am betting that (1) market forces will prevail in continuing to flatten the yield curve; (2) deflationary pressures will continue due to the energy glut; (3) commodity prices will remain low, due to a stronger U.S. dollar; and (4) the U.S. will remain an attractive place to park international capital. That means Treasury bond yields will remain low, which makes stocks more attractive than bonds. That is great news for higher stock prices.
Disclosure: *Navellier may hold securities in one or more investment strategies offered to its clients.
Disclaimer: Please click here for important disclosures located in the "About" section of the Navellier & Associates profile that accompany this article.