In case you have been living under a rock for the past few days, you have probably heard that Amazon (NASDAQ:AMZN) plans to acquire Whole Foods Market (NASDAQ:WFM) in a deal worth $13.7 billion. The Amazon acquisition of Whole Foods makes a lot of sense. Amazon has completely changed the world of retail. It has put a stranglehold on the brick and mortar and mall based retailers such as Macy's (NYSE:M) and Sear's (NASDAQ:SHLD), and evolved retail into a "stay at home" activity. Now many think Amazon may be on its way towards changing the way we buy and order food.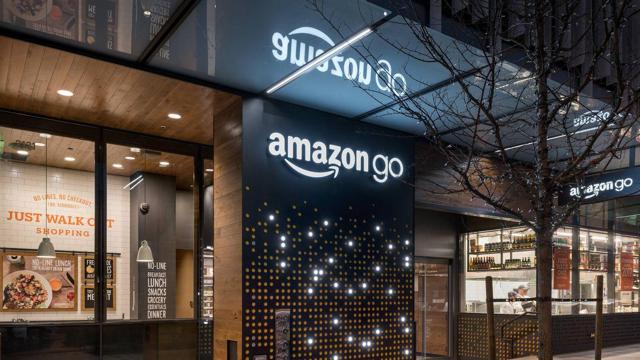 The "stay at home" economy is here, and like it or not this trend is only going to continue. Amazon, Netflix (NASDAQ:NFLX), and Domino's Pizza (NYSE:DPZ) were some of the first companies to recognize and benefit from this trend. These companies all positioned their businesses to reach customers from the comfort of their home.
Now another player, emerging from the "stay at home" economy has entered the conversation as a potential takeover target for Amazon; this company is GrubHub (NYSE:GRUB). Is this just speculation at this point and is it worth buying shares of GrubHub on this news?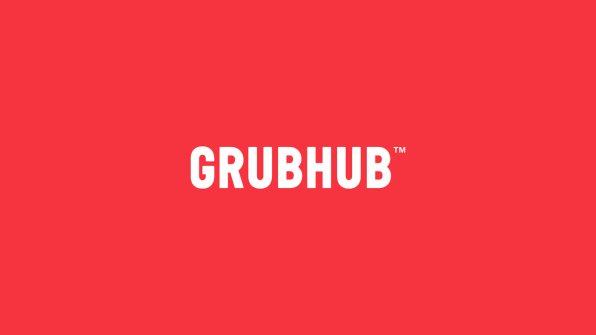 GrubHub is a mobile app based platform that provides an online takeout food platform for consumers to order from diners and restaurants. GrubHub is a middle-man, the firm generates revenue by charging restaurants a commission based on each order amount and by charging consumers a delivery fee.
Since going public in 2014, GrubHub's stock has seen ups-and-downs. After falling below $20 per share in early 2016, the stock has regained momentum and run up over 130%; recently closing above $45 after the Amazon takeover speculation surfaced.
GrubHub is far from just a speculative company. It is the market leader in a fast growing online takeout sector. After a merger with Seamless in 2013, GrubHub has been on a tear with both revenue and EPS growing rapidly.
| | | |
| --- | --- | --- |
| Year | Revenue (millions) | EPS |
| 2014 | $254 | $0.30 |
| 2015 | $362 | $0.44 |
| 2016 | $493 | $0.58 |
On April 27, 2017 the share price jumped over 18% after its Q1 earnings call showed revenue increasing by 39% and EPS increasing 78% YoY. Despite the strong earnings report we remain skeptical.
The problem with GrubHub as an investment is that no matter how attractive the growth is, the company is defenseless. Although GrubHub has a developed marketplace network of restaurants and users, in our opinion, it is only a matter of time before competition hits this market and shrinks margins. In a survey conducted by Slice Intelligence (an independent digital commerce activity measurement company) with more competition in this market, GrubHub's market share has already declined more than 21% in less than two years to approximately 62%. Since going public, we have already seen GrubHub's gross margins shrinking year after year.

Competitors to GrubHub already include Amazon, Doordash, and UberEats, and with a total addressable market size for online takeout projected at $200 billion and growing at a CAGR of 35%, there will likely be much more competition. Facebook (NASDAQ:FB) has already announced its intentions to enter this market.
Our Take:
Despite the potential attractiveness GrubHub possesses, we are steering clear of this stock. In the market, it's eat or be eaten. Unfortunately for GrubHub, we do not see the company having a sufficient moat to fend off competition from the other tech giants. Receiving a takeover bid from Amazon would be the best case scenario for GrubHub, but we do not suggest buying a company on the hopes and dreams of a takeover bid. Sorry GrubHub, there are just too many big fish in the sea.
Click the "Follow" button next to our name at the top to read our future analysis. If you have any questions for us or would like us to cover a company, please comment below or message us directly. Thank you for reading!
Disclosure: I am/we are long FB.
I wrote this article myself, and it expresses my own opinions. I am not receiving compensation for it (other than from Seeking Alpha). I have no business relationship with any company whose stock is mentioned in this article.