Stock markets continue to press higher in a seemingly endless fashion and this has left many long-term investors with historical knowledge of the markets wondering when these trends will start to reverse course. The latest rallies have seen almost nothing that resembles a corrective retracement and this is something that would be viewed as a dangerous anomaly in any other context. If you are an investor that decided to enter into the SPDR S&P 500 ETF (NYSEARCA: SPY) late in the game, this could spell disaster. That is to say you could encounter losses or miss opportunities elsewhere in the market when holding large positions in SPY -- even with the massive strength seen in the present uptrend. An environment like this means it is time to reduce positions in the equities benchmarks -- and even consider instruments like put options in the unlikely event that the current move can push higher.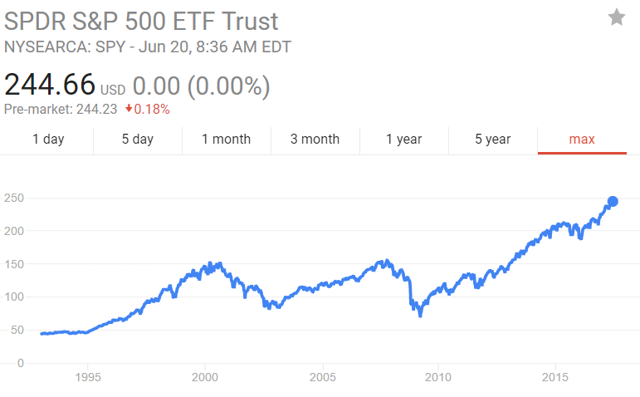 For investors, it can be difficult to separate from the current market scenarios and the factors guiding the headlines in financial news media. Above is the maximum historical price chart for the SPY ETF. From a behavioral economics perspective, it should be noted that these formations do not include the reactions that would have been seen during the stock market crashes of 1929 and 1987. But even if we give greater weight to more recent events, we can see that the latest rally shows abnormal characteristics. The deepest price retracements were seen in 2011 and 2016 but there is very little reason to believe that any serious stock analyst would classify these moves as corrective. The only way to characterize this type of activity is as an environment of complacency -- and by definition this implies that investors are blindly buying into assets without conducting due diligence and assessing accurate market valuations. This is the type of herd mentality that artificially inflates financial assets and creates bubbles that will eventually be forced to correct themselves in a clear and abrupt fashion.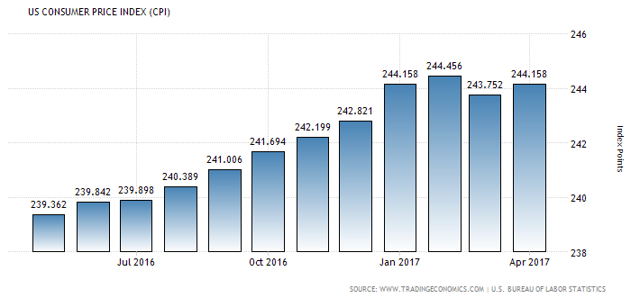 If bullish traders are looking for explanations for why they should not be holding long positions in SPY, the exponential rise in consumer inflation should have already been a warning signal. An investor that is long in assets like SPY that are tied to the value of central stock benchmarks will become vulnerable to price volatility if the Federal Reserve starts making comments suggesting there is a need for rate increases that will need to be enacted faster than the market is currently expecting.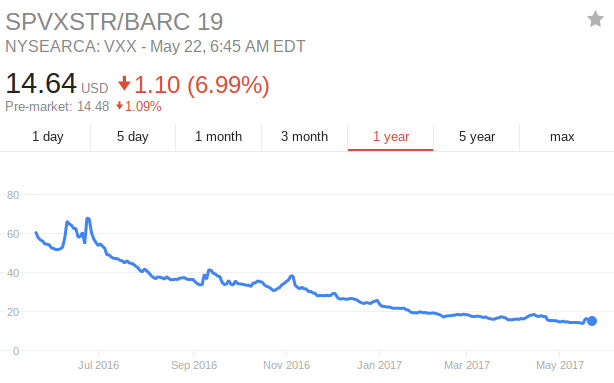 This type of event would most directly impact the VIX and filter into assets like the iPath S&P 500 VIX ST Futures ETN (NYSEARCA: VXX). The behavior seen in this metric is well beyond the standard deviation and to hold onto assets like SPY at current levels is tantamount to ignoring the basic tenets of what makes the financial market work in an orderly fashion.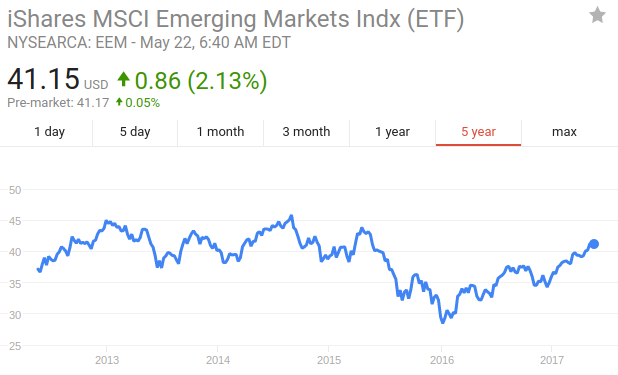 The major irony here is that it is not logically inconsistent to be bullish SPY long-term and still be highly skeptical of the current market valuations. But when we look at emerging market stock benchmarks in other areas of the world, we can clearly see that there are better places to be parking investment capital. If we are making considerations on a price-to-book value or price to sales basis, assets like the iShares MSCI Emerging Markets ETF (NYSEARCA: EEM) are trading at roughly half the value of SPY. This means that even if stock investors are not willing to place an outright short position in SPY, it is still time to take a large portion of your stake off of the table, consider regional stock ETFs in other areas of the world, and wait for S&P 500 valuations to reach more normalized and reasonable levels.
Disclosure: I/we have no positions in any stocks mentioned, and no plans to initiate any positions within the next 72 hours.
I wrote this article myself, and it expresses my own opinions. I am not receiving compensation for it (other than from Seeking Alpha). I have no business relationship with any company whose stock is mentioned in this article.