Just after Valeant Pharmaceuticals (NYSE:VRX) appeared poised to break out above $15 in early-May, a steady drop in the Biotech sector (NASDAQ:IBB) ended that rally. Fortunately, Valeant has three positive near-term catalysts that could lift the stock back to the mid-teens.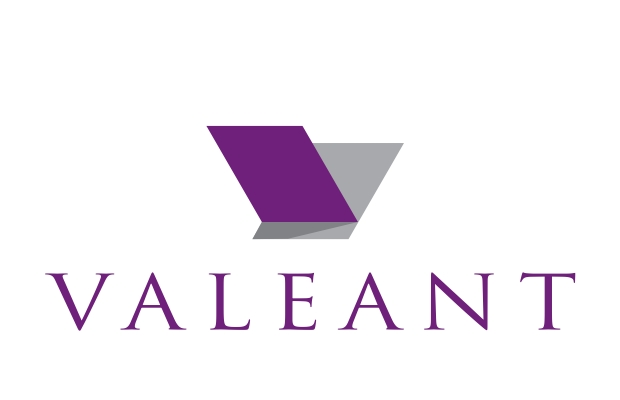 1/ Paulson Joins Board
Hedge fund "star" John Paulson joined Valeant's board, effective June 14. Paulson's overall investment track record is impressive at first. The investor is best known for his trade in shorting the subprime mortgages nearly a decade ago. Since then, he bet wrong on gold and now has around $2 billion in losses holding Valeant. Yet markets expressed optimism by bidding Valeant stock 6.4% higher on June 19.
Paulson's support is a positive catalyst for Valeant. It assures he will support the company's turnaround by not selling a meaningful number of his shares. In return, Paulson may influence the company's decision-making process.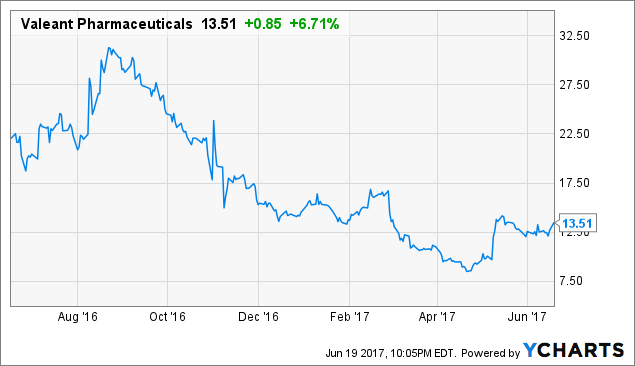 2/ Sale of iNova Pharmaceuticals
Valeant's sale of iNova Pharmaceuticals for $930 million in cash will go a long way in cutting the company's debt during the second half of the year. Valeant already cut debt to around $26 billion when including the Dendreon sale. CEO Joe Papa's goal is to cut debt by between $15 billion to $20 billion. The debt will never go to zero nor should it. Valeant may simply cut costs and sell assets, enough to generate positive cash flow that covers the interest on the debt.
The INova sale sends a strong signal to the markets and acts as a positive catalyst for the stock. Valeant is not selling assets at fire-sale prices. Valeant bought iNova in November 2011 for $724 million (AUS $700 million). At $250 million in annual revenue, Valeant is selling iNova for 3.7 times sales. When the time is right that Valeant sells Salix, it will do so when the unit is both profitable and revenue is growing.
3/ Siliq Launch
When it announced receiving approval from the FDA for SILIQ (Brodalumab) for moderate-to-severe plaque psoriasis, Valeant said that it expected sales and marketing it would start in the second half of this year. The Black Box Warning is a clear headwind for sales initially, but providing education to health care providers will mitigate worries. Valeant is also aggressively pricing Siliq for just $3,500 a month. Valeant is effectively transferring its lack of development costs and passing the savings to patients. This could trigger a price war with Ely Lilly (NYSE:LLY) and Novartis (NYSE:NVS). But the competitors are still at a disadvantage, as both firms must spend more on marketing to justify the higher price tag. If it turns out few patients experience suicidal during the course of taking the drug, Siliq could take market share from the other drug giants.
Siliq could conceivably take half the market share of Taltz and Cosentyx. Of the two drugs, Taltz has an edge. It is a more effective drug and its dosing is more convenient for patients.
Unexpectedly strong initial sales of Siliq will give Valeant the option of paying down its debt faster than previously thought.
Takeaway
Valeant's business is stabilizing due to lower sales force turnover, a reduction in pipeline inventories for products held by customers, and debt reduction through asset sales. On the product front, Valeant has many drugs set to enter the market. Siliq is the first of many products investors may look forward to. The Xifaxan re-formulation is also planned for the second half of this year. In the very near term, Valeant may revisit the ~$15 level not seen since last month. Though this represents a gain of just 11 percent, the bigger return for shareholders has yet to come. Investors need to exercise patience as the management team steers the company towards profitability.
Please [+]Follow me for continued coverage on value stock ideas in the pharmaceutical sector. Click on my name next to my avatar at the top of the article.
Disclosure: I/we have no positions in any stocks mentioned, but may initiate a long position in VRX over the next 72 hours.
I wrote this article myself, and it expresses my own opinions. I am not receiving compensation for it (other than from Seeking Alpha). I have no business relationship with any company whose stock is mentioned in this article.