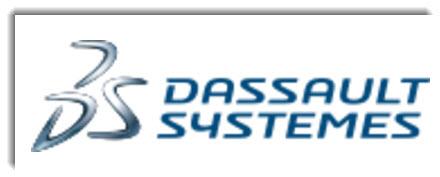 Quick Take
Design technology company Dassault Systemes (OTCPK:DASTY) has announced the acquisition of a controlling stake in Outscale for an undisclosed amount.
Outscale has created a cloud management system that enables enterprises to quickly and easily manage their cloud and hybrid environments.
The majority stake acquisition is a plus for Dassault, as it brings in-house the capability to offer clients its design software along with optimized cloud environments as more businesses transition from legacy on-premises to cloud-based installations.
Target Company
France-based Outscale was founded in 2010 to develop an 'Infrastructure-as-a-Service' offering to help enterprises accelerate projects by providing them with simplified control of their various cloud environments.
Management is headed by CEO Laurent Seror, who has been with the company since its founding in 2010 and was previously Chief of Cloud Computing Operations at acquirer Dassault.
Below is a brief demo video about Outscale's 'Cockpit' instance creation system:
(Source: Outscale)
Outscale uses a variety of supporting technologies, such as Linux KVM hypervisor via Cisco (CSC), Intel (INTC) Haswell processors, Nvidia (NVDA) GPUs and AltaVault storage by NetApp (NTAP).
Investors in the company haven't been disclosed, other than Dassault as an initial investor.
Acquisition Terms and Rationale
Neither company has disclosed the majority stake acquisition price or terms.
It appears that Dassault funded Outscale at inception since Outscale's CEO Seror came from Dassault, so the deal is a bit of a 'round trip' for Dassault. No doubt Dassault provided the initial investment and obtained the right to later acquire a controlling stake.
Outscale has developed its own operating system, called TINA OS, 'which orchestrates and automates cloud resources including calculations, storage and networks, thus helping organizations to easily deploy, manage and increase the availability of their cloud platform.'
Dassault gave Outscale an initial boost by adopting its cloud management service to manage its 3DEXPERIENCE product design platform for 12 industry sectors.
The cloud systems management market is expected to grow rapidly over the next five years, according to a Markets and Markets research report.
It forecasts worldwide growth from $3.95 billion in 2016 to $15.29 billion in 2021, a CAGR of 31.1%, which indicates a tremendous growth rate, even when compared to other software-enabled sectors.
Furthermore, North America is expected to represent the largest market share, while the Asia-Pacific region is forecast to grow the fastest.
It's no surprise then that once Seror and Outscale successfully created a cloud management system, Dassault moved to acquire control.
As Pascal Daloz, EVP Brands and Corporate Development at Dassault stated in the deal announcement,
Outscale has demonstrated the success of its unique cloud architecture by offering enterprise-class cloud resources worldwide, with a data sovereignty compliance approach. Now, we can bring greater value to our customers by fully leveraging this approach to expand our ability to make the 3DEXPERIENCE platform more affordable and accessible to a greater number of users, as well as extend it to new usages.
By bringing cloud management capabilities in-house, Dassault will be able to offer clients who are making the transition from on-premises to cloud the ability to more easily and effectively manage their cloud environments.
I view the move as a positive, logical step for Dassault and believe the company and stock will reap the benefits over the medium-term.
I write about M&A deals and IPOs. Click the Follow button next to my name at the top or bottom of this article if you want to receive future articles automatically.
Disclosure: I/we have no positions in any stocks mentioned, and no plans to initiate any positions within the next 72 hours.
I wrote this article myself, and it expresses my own opinions. I am not receiving compensation for it (other than from Seeking Alpha). I have no business relationship with any company whose stock is mentioned in this article.
Editor's Note: This article discusses one or more securities that do not trade on a major U.S. exchange. Please be aware of the risks associated with these stocks.