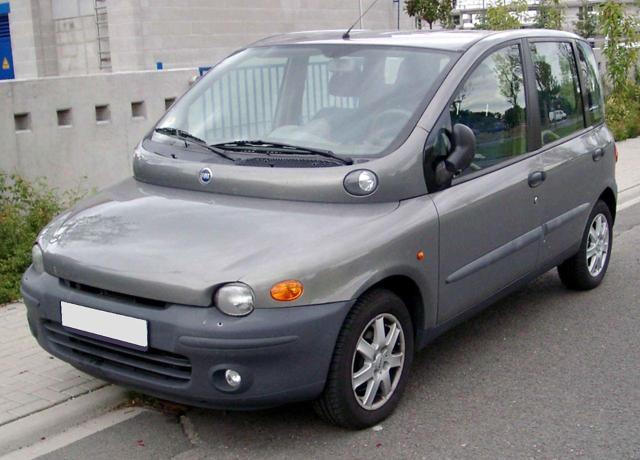 Didn't these guys have a CEO checking on what their design teams were doing?
Elon Musk is often compared to Steve Jobs. Or Jeff Bezos. Or Jesus. For the most part, us bears dismiss this comparison because Steve Jobs clearly cared dearly about profitability. And Jeff Bezos certainly doesn't take his eyes off the cash flow ball. Jesus, it seems a stretch, but he did give things for free and that can't be profitable – so not going to argue there.
But there is something where Elon Musk clearly shares a trait with Steve Jobs, and that's a positive for Tesla (TSLA). In this article, I will explain what that trait is.
The Trait
Elon Musk clearly cares. He cares about the product. He exceedingly cares about how the product looks. And it shows. Throughout Tesla's history, there are direct and indirect examples.
The Roadster
When it came to the Tesla Roadster, Tesla's leeway in driving its design was limited. The car was built on a Lotus Elise structure, and Tesla's resources were very limited.
Still, a story from the past, where Elon Musk felt underappreciated, highlights his care about the product. What did Elon Musk emphasize, when trying to explain that his influence went beyond mere financing? You guessed it, the product:
The way that my role as been portrayed to date, where I am referred to merely as "an early investor" is outrageous. That would be like Martin (Eberhard) being called an "early employee."

Apart from me leading the Series A & B and co-leading the Series C, my influence on the car itself runs from the headlights to the styling to the door sill to the trunk, and my strong interest in electric transport predates Tesla by a decade. Martin should certainly be the front and center guy, but the portrayal of my role to date has been incredibly insulting.

I'm not blaming you or others at Tesla - the media is difficult to control. However, we need to make a serious effort to correct this perception.
Source: Business Insider, "The Making Of Tesla: Invention, Betrayal, And The Birth Of The Roadster."
The Tesla Model S
Another example would be the Tesla Model S was launched back in 2012. That was five years ago. Yet, even today, its design remains outstanding.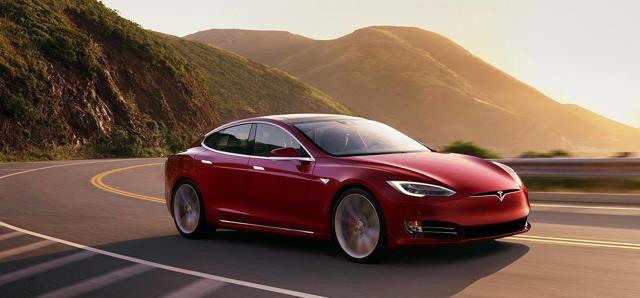 The Solar Roof
Fast Company has put out a very long article on how the Solar Roof came to be. That article shows how Tesla often hypes things which don't actually exist. Self driving, where Tesla lags badly, comes to mind.
However, it again also highlights Elon Musk's care about the product. Mere weeks before having to show his amazing Solar Roof, Elon Musk was shown the leading candidate for such product, nicknamed "Steel Pulse." His reaction, even in face of adversity and an upcoming presentation of such product? I quote:
Musk hated the implementation. According to two sources, after he arrived, he told Peter and other team members that they were wasting his time with this "piece of xxxx." He demanded more "stunning" concepts and soon directed the team to pivot their focus toward a different style of solar roof—and fast.

…

(A spokesperson for Tesla clarifies that Musk "very much liked the idea of Steel Pulse. He simply did not like the first iteration.") "He would say, this has to be insanely beautiful - that it had to knock your xxxx socks off," says a source.

…

Still, the company does acknowledge that the demos Musk unveiled at Universal Studios were not functional. Nor, as it happens, had Musk changed his view of the metal Steel Pulse version, which team members had installed on one of the houses there, according to sources. When Musk saw it, recalls one person familiar with the matter, paraphrasing, Musk said, What part of I xxxx hate this product don't you understand? The teams removed the prototype before the event, effectively killing Steel Pulse. (The company says that Musk was shown "five concepts of Solar Roof (at Universal Studios) and he chose his favorite four - all of them tiles.")
Source: Fastcompany.com, "Inside 'Steel Pulse,' The Project That Became Elon Musk's Solar Roof."
From these examples, it's pretty clear that Elon Musk has the final word on products coming out of Tesla. It probably helps that Tesla, like Apple after Steve Jobs took over the helm again, has a limited product lineup. Elon Musk can likely follow closely and veto any of those products.
On other large companies it doesn't always work like that. True monstrosities, which don't have an ice cube's chance in hell of doing well in the market, make it through entire corporate bureaucracies until they reach that market. There are many examples, but one I hold dear is the Fiat Multipla, which illustrates this article.
How could the Fiat Multipla have reached the market? Again, there are many more examples, but this stands as a stark reminder that having a CEO who deeply cares about the product, or at least the product's aesthetics, is not to something you can take for granted everywhere. And yes, when it comes to that trait, Elon Musk seems every bit like Steve Jobs was.
The Investment Implications
So, how does this reality turn into an investment implication?
Well, it takes some thought:
First, Tesla is a company that, like Apple after Steve Jobs came back into the fold, is (at least until now) reliant on a limited number of products. On the car side - which is really what matters for Tesla - it has two models, soon to be three. Traditional car makers rely on tens of models - not unlike Apple competitors at the time. This allows Tesla to concentrate its efforts on each product and thus increases the chance to produce an outstanding product.
It also increases the risk significantly, though. A single product being a failure can have devastating consequences for the entire company. Much like with Apple, if a new iPhone model bombs, the entire company valuation would take a tumble.
It is there, in the risk department, that having Elon Musk care so much about the product reduces the odds of a single large failure - which is important when the car side of things is and will be concentrated on few models. Arguably, in concentrating the product lines at Apple and caring deeply about the product, Steve Jobs achieved the same.
This is not saying that Tesla is like Apple, though. It's not, because Apple's products from an early stage after Steve Jobs came back were premium (which Tesla's also are) and high margin (which Tesla's are not). And they became higher margin still, with the iPod and then the iPhone. Tesla doesn't have the same margins or profitability - even if Elon Musk shares the same love for the product.
Moreover, while Elon Musk has clear love for the product, he also seems to disperse easier than Steve Jobs. Tesla is shooting on every direction. It's cars, then trucks, then energy storage and solar panels. This presents a risk for Tesla.
Anyway, in short what we can say is that Elon Musk sharing this trait with Steve Jobs means that the risk of any single Tesla product bombing is low. Tesla's risk thus lies elsewhere, on the cost department, on Tesla spreading itself thin. On it being too ambitious. On the car market requiring extreme capex outlays and being extremely competitive. On Tesla not having any particular edge be it on EV technology, self-driving technology or even production technology. It lies in many places, but not the product. And, quite likely, that's because of Elon Musk.
Of course, some of the other risks also happen because of Elon Musk. Tesla spreading itself thin instead of clinging to its early lead in high-end EVs and becoming very profitable there, for instance, was arguably Elon Musk's fault. Selling 80,000 $100,000 cars per year, with proper focus, would have resulted in a very profitable Tesla.
It is my opinion that ultimately the other risks, together with Tesla's dismissal of profitability and huge capex requirements, will ultimately do Tesla in. However, that does not detract from the fact that we can clearly say Elon Musk cares deeply about the product, and such reflects on the products Tesla puts out.
Conclusion
Elon Musk often gets compared to other celebrity CEOs and founders. Among those comparisons, we find Steve Jobs. As I have shown above, there is indeed one positive trait which Elon Musk clearly shares with Steve Jobs – the love for the product.
Elon Musk is likely to be and remain a barrier to anything patently ugly coming out of Tesla. And before anyone says anything, opinions are divided on the Model X, but it can't straight up be called ugly – there were significant concessions made because of aerodynamics.
Elon Musk might also share other traits with Steve Jobs. For instance, he is said to be extremely demanding. And he is said to have a temper at times, which Jobs certainly had. However, there the trait isn't necessarily positive – and Elon Musk doesn't seem to be able to keep the executives he mishandles, while Steve Jobs somehow could.
Another curiosity. Steve Jobs had a technical wizard, Steve Wozniak, by his side in the early days. Elon Musk seems to have been equally blessed with a similar genius in JB Straubel.
Finally, while this article expounds on a positive factor regarding Elon Musk and Tesla, I should add that my bearish opinion remains unchanged. The competitive dynamics facing Tesla are extreme, and just incorporate something of a delay in manifesting themselves. Plus Elon Musk seems hell-bent on expansion – whereas Steve Jobs was much more measured on that regard. Also, Apple didn't face such a massive capital intense expansion as Tesla does, since Apple mostly used OEMs to manufacture its products, even when expanding quickly. In short, much like many of my articles on Apple expounded on risks Apple was facing but were ultimately labeled "Long Ideas," I expect this one to expound on something positive regarding Tesla, but be labeled a "Short Idea."
Disclosure: I/we have no positions in any stocks mentioned, but may initiate a short position in TSLA over the next 72 hours.
I wrote this article myself, and it expresses my own opinions. I am not receiving compensation for it (other than from Seeking Alpha). I have no business relationship with any company whose stock is mentioned in this article.