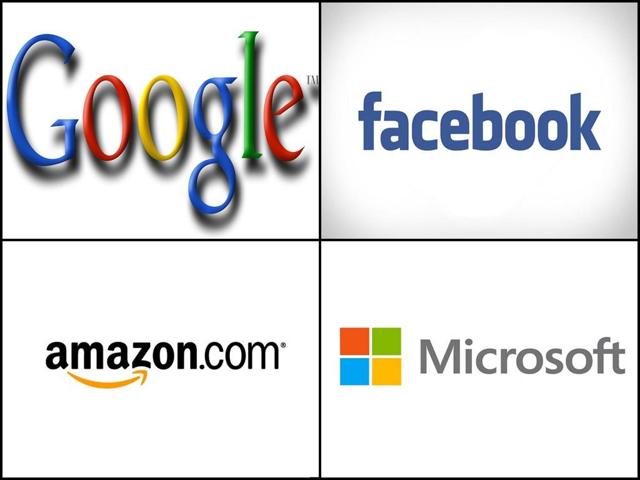 Source: cevaplarin
Amazon (NASDAQ:AMZN) is now ramping up its efforts to build out its ad business, which could be one of the most significant threats to Facebook (FB)'s and Google (GOOG)(GOOGL)'s ad revenue they've ever faced.
At this time, Amazon doesn't appear to be much of a competitor to online ad giants Google and Facebook, with Google generating over $79 billion in sales during 2016, and Facebook producing $27 billion in sales. But Amazon has proven once it has its foundation in place and a system worked out, it can rapidly scale new businesses. Cloud computing and the growth of Alexa are the most obvious examples.
Citing eMarketer, Bloomberg reported Amazon ad sales will climb by about 33 percent to $1.5 billion in 2017 and, by 2019, will jump to $2.4 billion. The short-term incremental growth isn't what matters here, it's what happens afterwards that's important, and that represents a real risk to the online ad model of Google and Facebook, which are so dependent on them for growth.
If Amazon really goes after this market, it could be a major force that the two tech giants must figure out before they find themselves losing market share.
This isn't going to happen in the near term, but over the next few years, it's highly probable Amazon will cut into their ad spend revenue. I believe they must find ways to further diversify their revenue streams, or they will eventually struggle to not only find growth catalysts but also to defend their market share.
Where the threat lies
In the past, Google hasn't experienced much in the way of disruption from Facebook when it focused on the ad market, apparently because agencies and brands increased ad spend to expand their reach. It produced good enough results to justify the increase in spend.
With the mood of advertising changing to safer platforms, it bodes well for Amazon that it, at this time, doesn't have what is considered unsafe or risky content brands are concerned about placing their advertising against.
What should be of great concern to Google and Facebook is a statement by GroupM's global head of search, Edward Foster, who said agencies are shifting money away from paid searches on Google and Microsoft (MSFT)'s Bing and placing it on Amazon. That's one side of the risk. As mentioned, the other is companies are looking for places they don't have to face consumer backlash across various worldviews, which in the case of user-generated content on Facebook and YouTube in particular is a major problem.
The challenge for YouTube and Facebook is they would cease to be what they are if they were to overly monitor what people are sharing on the social networks. This is probably why both are seeking out alternatives to user-generated content by pursuing premium content that is safer and attracts higher ad spend.
I don't see either eliminating what has made them successful, but I do see them providing alternatives that can be more attractive to advertisers. Facebook has the added issue of viewability, which is far below other platforms, which achieve about 50 percent viewability against Facebook's 20 percent to 30 percent viewability.
Foster added that GroupM is spending from 10 to 15 times more per month on Amazon search ads than it has in the past. This is big when taking into consideration some of that is being shifted from other search spend.
Revenue potential for Amazon
Similar to what Google did in the past with its search results, when it started offering primary search result real estate to companies paying for the privilege, the same appears to be the strategy Amazon will incorporate to increase sales per marketing customer.
On Amazon, the practice until now, for the most part, has been to show the results of searches based upon relevance, without regard to paying for better placement. Those days are going to start winding down because of the revenue potential inherent in increasing ad spend.
Investors need to understand that while Amazon is focusing on improving and increasing this part of the business, we don't know yet if it's going to go all-in, or is tweaking it for better results, but not of the type that will provide another major revenue stream.
For now, it should be expected that those searching for specific products aren't going to go past the first page of results, just as most don't do so with Google or Bing search results. As a matter of fact, it's almost always the first three results that attract the vast majority of interest and response from searchers.
With brands unlikely to cede the potential offered by Amazon, they are almost certainly going to spend on ads to secure a superior position than most of their competition. That means could possibly double its money from vendors that used to pay solely by a commission of about 15 percent; that could push them to spend as much as 30 percent on advertising and commissions with Amazon.
Again, what remains to be seen is how committed Amazon is to taking this direction to another level.
Conclusion
Amazon has started to expand far beyond its banner ads and search results recently, now providing numerous other options like "coupons, embedded buttons that add items to wish lists, offers of standing monthly orders, space on its shipping boxes, and a network that delivers ads to other websites. Some of those services are even available to brands that don't sell on Amazon."
This is an obvious attempt to throw a variety of things out there to see which ones stick and perform the best. For that reason, I don't think this is Amazon dabbling its feet into the ad spend waters to just tweak its system and incrementally boost revenue. I think it's preparing for an all-out assault on the ad spend market.
Responses from the agencies have been positive so far, and the safe environment of Amazon, with most of its social networking being product reviews and answers to questions about the products, it lends itself to a direction it appears the market wants to go in.
The only question in my mind is how long it'll take and what type of response Google, Facebook, and Microsoft will have to Amazon. Microsoft has more leeway because it isn't building out a social network like Google has with YouTube and which Facebook is. Even so, the need for an extra step with the search results and social networks, which means leaving them to look at the product, is less consumer-friendly than Amazon, where consumers can't make all their transactions without leaving the platform, or dealing with content they have no interest in, or is offensive.
I don't see this being an issue over the next year or two, but once Amazon gets its ducks in a row, this could be the most serious threat to the online ad spend models of Google and Facebook they have ever faced. Because Microsoft relies on ad spend much less than the other two, it's not as much of a problem, although it will without a doubt take some share away from the company.