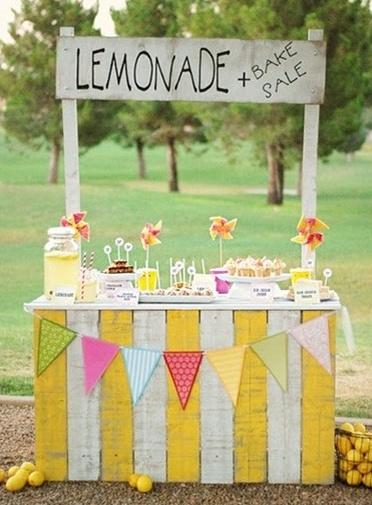 (Image Source: El Bote de Los Deseos)
Some kids just have the entrepreneurial spirit, be it nature or nurture, but to understand the capital markets and what makes the stock market tick, is essential information any young person should understand, akin to learning the state capitals or past American Presidents. Currently over 50% of Americans are not invested the stock market, and these numbers will not change unless children are taught about investing from an early age from their parents or from their schools. You don't have to be a Silicon Valley whiz kid or the scion of hedge fund wheelers and dealers, to participate and profit from the industrial and capital engine, that is the free market.
I started a lemonade stand with my brother when we were kids. A bootstrapped operation, we opened up shop in summer, right outside the community pool. With less years than we had fingers, we began the enterprise with just fresh squeezed lemonade and adorable smiles. Each subsequent year, we added more options: low-calorie, multiple flavors, snacks, treats, and baked goods. By the third year we recruited a few other kids from the neighborhood and expanded our hours to capture more market share. Before the fourth year our operation was to begin, we were acquired by summer camp and my brother's Bar-Mitzvah lessons. The terms of the deal were fair. We got to keep the capital earned, and didn't have to work anymore. The experience, lessons, and success were hard to dismiss, and the animal spirit still roared inside me. I don't know the exact moment when the stock market bit me, but It wasn't a hard sell. I could put money into a company and I could get paid every 3 months, as well as if the company did well I made even more money -- and I didn't even have to work there!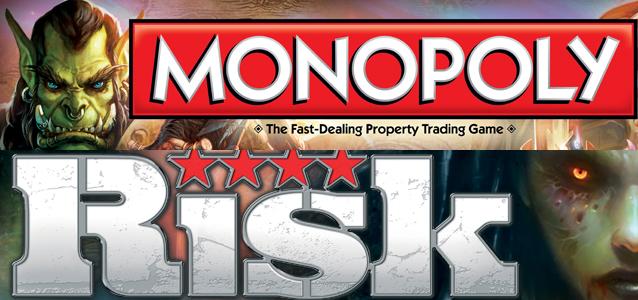 (Image Source: EGM Now)
Monopoly was my favorite game growing up...my second was Risk. The fact that I enjoy playing Risk more now than Monopoly may add some insight into my asset allocation strategy, and moreover my global appreciation of the often co-dependency in capital markets, than solely focusing on the US economy, but I digress. Unfortunately most kids today don't play Risk or Monopoly -- and have substituted those tried and true board games for the digital variety -- such as MineCraft. If you are a parent or an early education teacher deciding on whether or even how to explain capital markets to kids, here's the breakdown MineCraft style.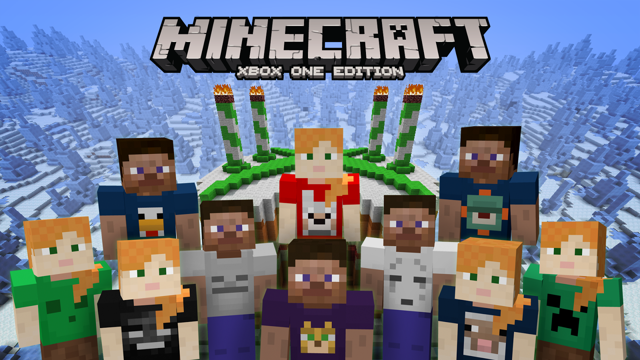 (Image Source: Game Spot)
For those unfamiliar with MineCraft, it's a game that allows its participants to create structures and even worlds from textured cubes. It's basically the digital version of playing with blocks or Lego's. The purely endless possibilities of world creation are just some of its hooks, as MineCraft also includes exploration, resource gathering, combat, and crafting. MineCraft has many game modes, but "survivor mode" is best for the allegory I am constructing. Survivor Mode requires players to gather natural resources in order to craft blocks and create structures. The harder the difficulty the more consideration one has to take to his asset allocation. In the harder levels, monsters can attack the player, in which he would have to create a defensive shelter to protect himself. The player would also have to maintain his health bar through eating food in the game.
Depending on the player's strategy, offensive or defensive, he can craft tools and objects to increase his likelihood of survival and success including: armor to defend against attacks, weapons to kill enemies quicker, pickaxes, shovels or even axes to dig soil, mine ores, and cut down trees. Once the player has established a defensible moat around himself and his structures, he can venture out and trade with villagers. Experience points are earned for successfully completing tasks and warding off unwanted intruders along the way. The more experience the player gets from trading or crop growing, the more upgrades he can perform to his current portfolio of inventory and assets, and the bigger and more expansive his world can become. Sounds simple enough. So let's see how we can leverage the game's structure to educate its players about capital markets.
In order to begin, we need to cultivate resources to create structures and expand our world. Ore Mines like Taho Resources (TAHO), BHP Billiton (BBL), and Freeport-McMoRan (FCX) may be a good place to start. We also want to make sure we have enough lumber, so Enviva Partners (EVA) or Weyerhaeuser (WY) might help with that endeavor. In order to create sustainable farming, we're going to require good seeds, Monsanto (MON), rich nutrient soil, Mosaic (MOS), Potash Corp (POT), and enough water to keep the crops growing American Water Works (AWK), Aqua America (WTR).
Now that we have crops, we'll need to make food and companies to ship it to our urban center: Kellogg's (K), General Mills (GIS), Pepsi (PEP), B&G (BGS), Hain Celestial (HAIN), ConAgra (CAG), Sysco (SYY) or (UNFI). While these industrious efforts are taking place, we wouldn't want to be attacked by monsters so we better invest in good protection: Lockheed Martin (LMT), Boeing (BA), and American Outdoor Brands (AOBC).
Now that we are safe, we can look to start trading with our neighbors. We are going to need to establish trade routes on land, air, rail and sea: J.B. Hunt Transport (JBHT), (UPS), Canadian National Railway (CNI), and Costamare (CMRE). Since these trading efforts are netting us huge returns, we now have a surplus of precious stones we can cut down for retail, Signet Jewelers (SIG).
We can also start building more structures for our world that isn't directly correlated with resource gathering and defense, like entertainment and shopping centers: Las Vegas Sands (LVS), Time Warner (TWX), Netflix (NFLX), Realty Income (O), and Kimco (KIM). It's also important to stay up with technology, as new innovations can change the very shape of the world we live in for the better including the very reason we can play this game: Amazon (AMZN), Facebook (FB), Apple (AAPL), and Microsoft (MSFT).
Very soon, we may have to consider alternative energy and resource methods to ensure our society's continued expansion: Hannon Armstrong Sustainable Infrastructure (HASI) and 8Point3 Energy Partners (CAFD). The more experience we can gain by making these tough decisions, the more dividends we'll receive along the way. We can use these dividends to further reinvest in our capital structure or finance other exploratory operations (SpaceX and Blue Origin). What will drive this expansion? Tesla (TSLA) and Google (NASDAQ:GOOG) (GOOGL).
No one knows, but as the future of our world is in our children's capable hands, they'll be the ones deciding what blocks to put where, and how our society will survive and prosper for the next generation to come!
If you enjoyed this article, please scroll up and click on the "Follow" button next to my name to not miss my future articles.
May your falling knives never cut too deep,
Remy Kouffman AKA The Knife Catcher
Disclosure: I am/we are long TAHO, CAFD, HASI, MOS, POT, CMRE.
I wrote this article myself, and it expresses my own opinions. I am not receiving compensation for it (other than from Seeking Alpha). I have no business relationship with any company whose stock is mentioned in this article.