Following my article from yesterday
The Tech market had a dead cat bounce on Friday, from the breakdown Thursday, and ended closing down 6 pts (Nasdaq 100).
You can see in the chart below the market simply retested from the downside the head and shoulders trendline, and failed to even test the 50 day mavg. I expect the selling to continue when the market opens on Tuesday with at least another 5% decline in the Nasdaq 100 occurring quickly, with much more potential downside.
The Nasdaq 100 (NASDAQ:QQQ) is topping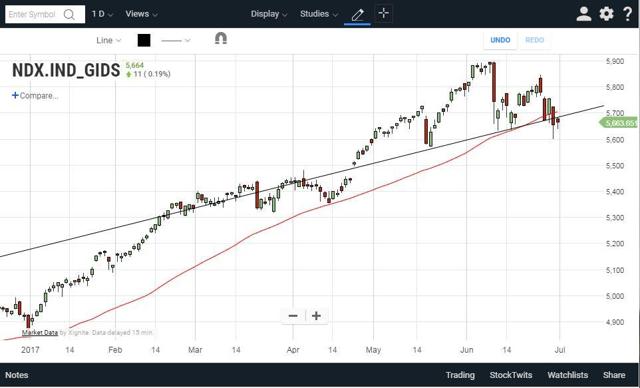 To really understand the underlying weakness in the tech sector it's important to look at some of the largest components that were the primary drivers of the market at large. I will pictorially show you why I think the market is in significant trouble.
GOOGL just broke down, completing a head and shoulders top that portends significant further declines ahead - price target of 860, another 5.3% decline. It also has a large island top that occurs at major reversals.
Google (NASDAQ:GOOGL) has broken down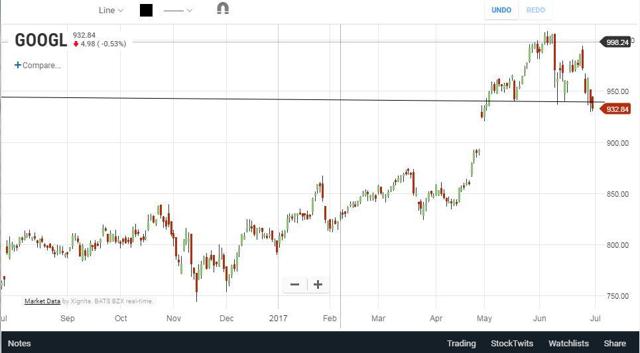 Netflix is forming a very bearish downward sloping head and shoulders pattern. It has not yet completed but if it does would point to another 12% decline.
Netflix (NASDAQ:NFLX) is breaking down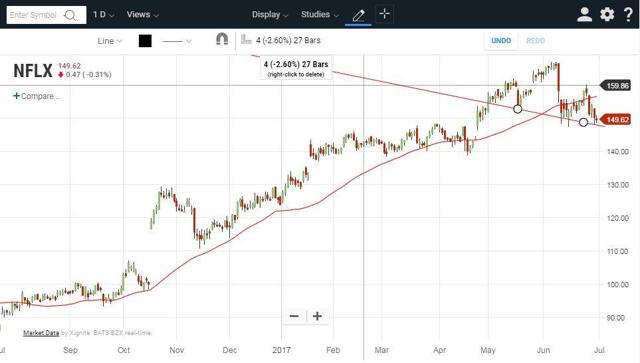 AMZN is forming a large double top and if it breaks through the 50 day mavg will likely complete.
AMZN is potentially topping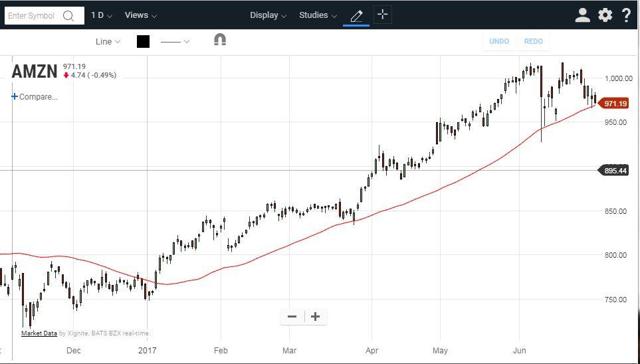 MSFT has completed a head & shoulders topping pattern and has another 5% decline likely in store for it.
MSFT has broken down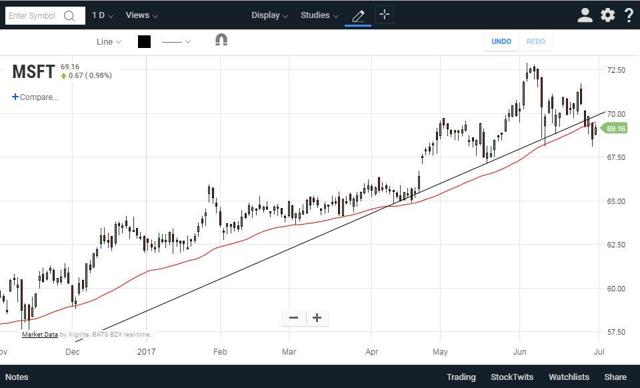 CSCO has broken down as it formed a double top and strangely an island double top. Price target is not as clear but at least another 5% decline can be expected.
CSCO has broken down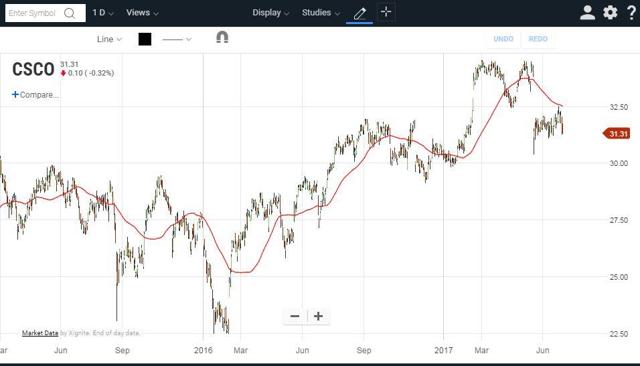 Given this consistent weakness in some of the largest components of the Tech sector this is a warning for the broader market. Like the market in 2000 which was driven by a narrow group of stocks, when that group falters the market sentiment can shift rapidly. With the Fed tightening, stocks at stratospheric valuations and geo-political risk at the greatest level in decades it is time to reduce equity exposure and for the brave at heart - get short.
Disclosure: I/we have no positions in any stocks mentioned, and no plans to initiate any positions within the next 72 hours. I wrote this article myself, and it expresses my own opinions. I am not receiving compensation for it (other than from Seeking Alpha). I have no business relationship with any company whose stock is mentioned in this article.