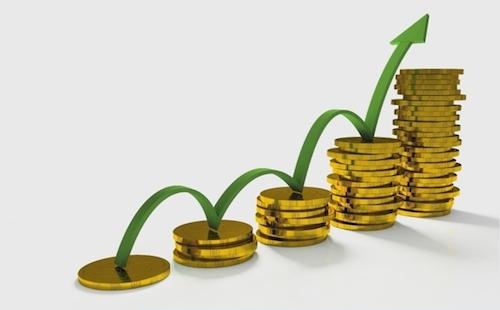 Although dividend growth is not my main investing strategy, I do hold some stocks with excellent dividend growth prospects, and in my daily research activity, I come across several stocks that could be good picks for dividend growth investors. As my followers know, my research activity is mainly focused on consumer-related stocks, in industries such as sportswear, luxury, media and a few more. In this article, I want to share some thoughts on four stocks in consumer industries that dividend growth investors should give a look at.
Dividend growth investors have different approaches to stock picking, but I think there are some important factors that every investor looks at. As far as I am concerned, I think a good dividend growth pick has to show some simple characteristics. The first is a stable and solid business with low volatility in top line and margins. The second factor is a low payout ratio and a commitment to increase dividends, typically shown by at least 5-10 consecutive years of dividend raises. The third factor is a competitive advantage that should guarantee future stability for the company's business. It's obvious that an analysis based on these simple factors must be completed by an accurate analysis of the company's financial condition and every position should be started only if valuation gives the prospects of decent returns.
On the basis of these initial factors, I am going to list and briefly discuss four dividend growth stocks in consumer-related industries that I think are worthy of consideration. All these companies have a stable business, a healthy balance sheet, some competitive advantages that help their business and trade at good or acceptable valuations.
Starbucks (NASDAQ:SBUX)
This coffeehouse chain is also one of my favorite picks for a buy and hold. In 46 years of growth, the company has demonstrated the validity of its simple but successful business model. The stock started a correction in October 2015, due to the slowing growth rates that resulted from a problem of "excessive demand". The mobile order and pay system was a good driver of comps growth (7-8% in 2015), improving efficiency rates and fastening the whole ordering and payment process, but the excessive demand growth in many stores led to a situation of saturation, and comparable stores growth rates declined to low single digits and dragged down the stock's valuation multiples. The situation has started to stabilize and the stock has started a new uptrend, reaching new highs earlier this month, but then corrected again. I don't want to make it more complex than it is.
Starbucks has demonstrated the validity of its business model and how people like to spend time in its stores, although, apparently, the company doesn't have a strong moat around its business model (or so they say). But after decades of growth with or without competition, I think that even skeptical investors have to change their approach when analyzing Starbucks. It is evident that customers are not just interested in how the coffee tastes at Starbucks, but the combination of experience and brand power contributes to attract and retain customers.
Considering the low penetration in many emerging markets, especially in China, where the company is growing fast, I am sure we can expect many years of growth without particular risks. With revenue expected to grow at high single digits for a few years and earnings expected to grow at an even faster rate, I think the current P/E of 28 is still a good level for starting or maintaining a long. Starbucks started to pay dividends in 2010 and raised them every year since then. The current dividend yield is 1.71% and the payout ratio is 44%, which implies a significant potential upside. I think that with a solid and stable business, a healthy balance sheet and an easy growth model that in large part relies on new openings in underpenetrated areas, SBUX is a good stock to hold for investors interested in dividend growth.
Dollar General (NYSE:DG)
DG doesn't have a long story of dividend raises, as the company started to pay a dividend only in 2016 (current yield: 1.40%), but management has declared it is committed to returning cash to shareholders through its dividend program. Anyway, the company has reported solid growth rates since it was born, and considering the company's stable business model, I thought it was a good exception to mention. Dollar General is the largest discount store retailer in the United States if measured by sales, and the second after Dollar Tree (NASDAQ:DLTR) if measured by the number of stores operated. The company relies on a small-box format in order to reach a large number of customers in a variety of rural, suburban and urban communities. Its focus on a small number of products (low assortment) let the company be quite competitive on pricing, making DG stores a good option for price-sensitive consumers.
Customers seem to value the Dollar General's offerings and the company has been able to manage the Amazon (NASDAQ:AMZN) threat quite well so far. In general, whether it is for the lower prices, the convenience or to avoid the shipping delay, discount retailers seem to be well positioned to face the e-commerce threat. It's for these reasons that I don't see particular threats for Dollar General business model despite some recent relative weakness. The stock has posted a correction due to the slowing sales and comps growth, which has been an effect of the current economic expansion. DG and DLTR have an anti-cyclical business, which benefits from high unemployment and from the diffusion of assistance programs like the SNAP.
Although the company has never reported one year of negative same-store sales, it's obvious that in this period, with unemployment near the 10-year lows and a lower number of individuals and families under the SNAP program, discount store retailers like Dollar General have a smaller customer base, the reason why comps are showing only slight growth rates. Nonetheless, I think the market is underestimating the long-term prospects of this business, as the stock trades at just 16 times earnings, although revenue is expected to rise at least at high-single-digit rates in the next few years. The business is easy to expand, maybe even outside the United States, and even considering flat comps, revenue could grow in excess of 7% just as a result of new store openings in 2018.
Nike (NYSE:NKE)
Nike is by far the market leader in the sportswear and athletic footwear industry. It is also one of my favorite long-term picks. Nike stock posted a correction due to the slowing growth rates that resulted from rising competition from other players with a lifestyle positioning in sportswear and athletic footwear, such as adidas (OTCQX:ADDYY) (OTCQX:ADDDF) and Puma (OTCPK:PMMAF). In particular, adidas' success and growing market share have been a problem for Nike, and the market punished NKE driving it to lower multiples. Although many analysts have been sharing pessimistic views on Nike for many months, I have started to share my positive view on the stock a few months ago, and it seems the market is finally realizing the opportunity in NKE.
The company remains the unquestioned leader in an industry in secular growth, and two years of success from smaller players with lower financial resources and brand power don't make a long-term bearish case. The athletic footwear industry, like the sports apparel industry, is growing at healthy rates basically anywhere in the world. Not only does this market grows at mid-to-high teen rates in emerging markets in Asia, but it also shows healthy growth rates even in the United States, where it is growing at mid-single-digit rates. I think this industry will continue to grow at mid-to-high single digit rates for several years, thanks to economic expansion in emerging markets and a slowly increasing penetration in developed economies.
In this long-term context of steady growth, Nike has recently reported a relative improvement in its results, beating revenue and earnings estimates and reporting a slight acceleration in revenue growth from 5% in Q3 to 5.3% in Q4. Although it's only a small improvement, it reversed the negative trend of declining revenue growth, in a moment when the company's competitors have started to see declines in the growth rates. I think it's unlikely that Nike will be still losing market share 6-9 months from now, and I actually think it could soon start to regain some. Nike is a really solid company with a strong moat based on brand power, scale advantage and a global retail network. Considering that it's trading at 23 times TTM earnings (below market average), I think it is a very interesting pick for long-term investors, including dividend growth investors. The company has a long story of dividend raises but still a relatively low payout ratio (only 27%) and a 1.27% yield.
Walt Disney (NYSE:DIS)
Walt Disney is a media & entertainment giant with a diversified business and a global presence. Issues in the ESPN segment are the main reasons behind the weak performance and stock correction in the last two years, but it seems that these concerns have softened in the recent past. My long-term investment case on Disney is quite simple. Despite some issues in the cable-TV segment due to competitive pressures generated by the shift to online streaming and mobile entertainment, I continue to expect healthy long-term growth at Disney as the company remains one of the strongest players in its industry, with an unrivaled portfolio of intellectual property, and a very strong brand that supports all its divisions, from studios to theme parks and resorts.
Even in this environment characterized by the fierce competition from new players such as Netflix (NASDAQ:NFLX) and Amazon Prime, which can gain some audience at the expense of pay-TV, Disney's copyrights, brands and assets still constitute high barriers to entry that give stability to the business. I also think the company is positioning itself very well to face the threats of digital transition, thanks to the distribution of its content (especially ESPN content) through platforms such as Hulu, Sling TV, PlayStation Vue, DirecTV and YouTube TV, and I am also positive about the prospects of the new streaming service born from a partnership between ESPN and BAMTech. DIS has a diversified business and is showing to be able to face the current challenges in the pay-TV segment very well, and I think the positive results are more related to the company's highly valuable assets, rather than management execution.
The market is probably focused too much on the short-term and is underestimating the company's future prospects, as the stock is trading at just 18 times TTM earnings, which is definitely a below-average multiple, although the company's competitive advantages should guarantee above-average growth rates in the long term. I took profit a few weeks ago when I saw negative data from the cable-TV business, but I am considering buying again as the stock has posted a correction that in my opinion is extending too much, while the signs of progress in the digital segment could act as positive catalysts. I think dividend growth investors should give a deeper look at this stock, as it has many attractive characteristics. Besides a strong business and a healthy balance sheet, Disney has a long history of dividend raises but still a low payout ratio of 26% for a current dividend yield of 1.47%.
More to come
I listed and briefly discussed four stocks in consumer-related industries that I find interesting for dividend growth investors. I am going to continue this discussion in some of my future articles, focusing on other companies/stocks in the same investing category.
Thanks for taking the time to read the article. If you liked it, click on the follow button at the top of the page. You will get my articles as soon as they are published. I am available to further discuss the topics of this article in the comments section. If you are interested in having access to my best long and short ideas in the consumer industry, please consider joining Consumer Alpha. You can have a 2-week free trial and only for this month, I am offering a 25% discount on both monthly and annual subscriptions.
Disclosure: I am/we are long NKE, SBUX.
I wrote this article myself, and it expresses my own opinions. I am not receiving compensation for it (other than from Seeking Alpha). I have no business relationship with any company whose stock is mentioned in this article.
Editor's Note: This article discusses one or more securities that do not trade on a major U.S. exchange. Please be aware of the risks associated with these stocks.