My last three articles were about growth stocks. They were about why you should have growth stocks for the longer term (here), about the potential multibagger Shopify (here) and the potential multibagger Boazun, the Chinese Shopify (here). I really love growth stocks and there are more articles about growth stocks in the pipeline, but in this article I want to put on my hat of DGI investor again. I love both strategies and I really wouldn't know why I would have to choose between the two. They are complementary and a great way to diversify your portfolio.
In May 2016, a bit more than a year ago, I set up the Pink Portfolio for our little girl. My wife and I are the proud parents of a wonderful three-year-old girl. Her third birthday was on the 11th of June. When you have children, the ideal moment to start investing is from birth. But, as is the case with many middle-class people, we don't have thousands of dollars to invest for the apple of our eye. We decided to put aside about $150 a month for her that we can use to create a portfolio. Every month I buy some stocks. That is dollar cost averaging over the long run! If I buy a new stock, I write an article about it and every now and then I also give an update here on SA.
I chose to call it the Pink Portfolio because that is her favorite color, not that uncommon for girls.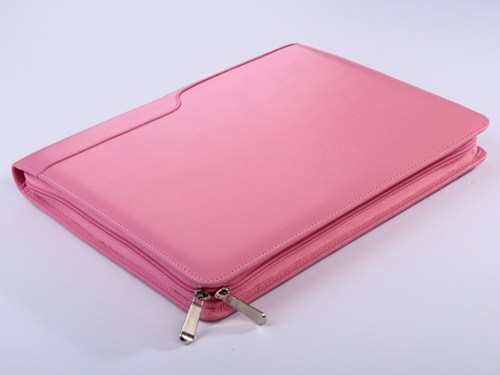 (Source: artfire.com)
For a lot of big shots, $150 a month means nothing - maybe just a tip in a fancy restaurant, a drop in the ocean, but for us this is something. Next to that $150 a month for our sweetie's Pink Portfolio, we also put money aside for our own retirement portfolio, we still have quite some costs to pay off from our mortgage and we also still need money to refurbish our house. Like a lot of younger people, our budget is limited. Besides this remark, I also want to mention a few things: I have a real low-cost broker (just $0.58 per transaction) and I live in Europe, which means that I don't really put the money aside for her education, because it is cheaper here. It is really for her later life.
This means that the time frame for this portfolio is really long: 20 to 50 years, depending on what our daughter wants to do with it once she is an adult: make the honeymoon of her dreams, buy a house or use it to retire earlier.
For all the stocks in her portfolio, I want to have a link with her interests or life, even at this young age.
The first buy was Nike, as her favorite sweater was produced by Nike. She still loves the brand and has Nike sneakers, which she is really attached to and always wears on Saturdays for toddler gym.
The second buy was around her second birthday and it was Disney, since she loved Mickey Touse (that is how she pronounced it then) so much. By now she doesn't only love Mickey and Minnie Mouse, but also Donald Duck, Goofy and especially Elsa and Anna, the two leading ladies from Frozen.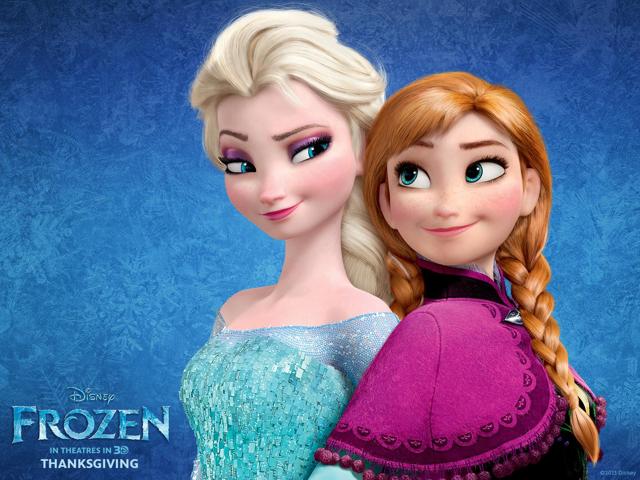 I have also bought shares of Apple because my wife has an iPhone, which intrigues our daughter a lot more than my simple and much cheaper Android mobile phone. By now she knows already how to start a movie clip on the iPhone, even though we really try to limit time on any screen.
My wife and I are real coffee addicts. Our daughter used to call coffee "toffee". We love coffee so much that we have a fancy (and rather expensive) built-in coffee machine at home. One of our daughter's favorite moments is when she is allowed to push the button to make her parents a great cup of coffee. As real coffee aficionados, we often change of coffee beans brands, so our taste buds get new sensations every other week. One of the brands of coffee beans we regularly buy is Starbucks. So that was a obvious stock choice for the Pink Portfolio as well.
Last February I added V.F. Corp (NYSE:VFC), the first dividend aristocrat in the Pink Portfolio. She still loves the Kipling brand (or actually especially the Kipling monkey) and she also has an Eastpak toddler rucksack, which she uses every day (even if she stays at home, she wants to walk around with it, as if she's ready to go hiking). Guess what color it is?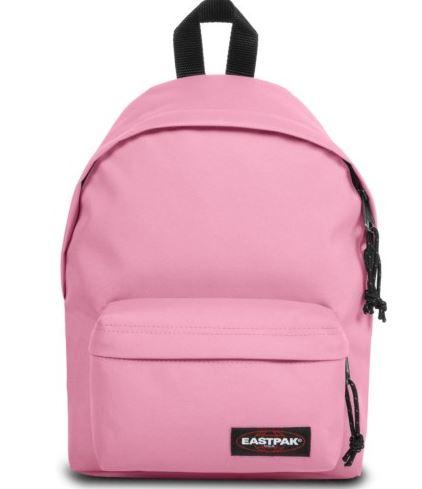 New buys since the last update
In March, I bought three more VFC shares at $51.98, bringing the total to 6. Then in April, I added to the Starbucks position: 3 shares at $57.57 (I fancy those easy-to-remember numbers), which brought the total to 13. In May, I thought that Nike was the best position to add to, so I bought three shares at $52.02.
And then came June. As some of my followers might remember, our girl's birthday is in June. It was her third birthday and she loved it. We ate pancakes and she got presents, especially a lot of toys, dolls and also money for her Pink Portfolio from her parents and my parents, her grandparents. She got $100 from her grandparents, $150 from us and her usual $150 monthly amount, which means I had $400 dollar to spend.
I really wondered what to buy. I was very tempted to buy some beaten-down retail stocks or REITs, but since one of the rules of the Pink Portfolio is that our daughter must know the stocks that we buy for her and that we live in Europe, the retailers were excluded. So no Realty Income (NYSE:O), Kimco Realty (NYSE:KIM), National Retail Properties (NYSE:NNN), Simon Property Group (NYSE:SPG) or Tanger Factory Outlet Centers (NYSE:SKT). Also no Target (NYSE:TGT), TJX Companies (NYSE:TJX) or Ross Stores (NASDAQ:ROST).
A stock that is on my wish list and has a link with our girl is Hasbro (NASDAQ:HAS), but I have the feeling that it is somewhat overvalued right now. The same goes for another dividend aristocrat that I would love to add to the Pink Portfolio: Pepsi (NYSE:PEP). Those are two solid dividend stocks and our girl is strongly attached to the products of those companies. Obviously she plays a lot with Hasbro toys (she really loves Play-Doh!) and every morning she eats porridge of rolled oats together with her parents. Other stocks that I considered and dismissed for now: Proctor & Gamble (NYSE:PG) and Unilever (NYSE:UL).
In the end, I just decided to add to the other positions, because they are still relatively small positions. I bought two more Disney shares for $104.22 each and three more Nike shares for $52.52 (did I mention I love those double numbers?).
Apart from Hasbro, Pepsi, Unilever and P&G, I must say that I don't have that many ideas for dividend stocks our daughter knows at the age of three. She eats quite healthy together with her parents, so no Coca-Cola (NYSE:KO) or Big Macs (NYSE:MCD). Are there readers with more ideas? I would really appreciate some suggestions in the comment section. And I like the idea that I could show my daughter later that a SA reader suggested a stock that I bought for her because of that suggestion.
Dividends
Apple, Starbucks, Nike and Disney have all raised their dividends when they were already in the Pink Portfolio. I expect a dividend raise of VFC in December. Of course, the $45.40 total yearly dividend is not that much, but as the portfolio will keep growing, the dividend amount will do the same. Patience is the key to success here.
The Pink Portfolio now
This is how the Pink Portfolio looks like now:

If you want to see how the Pink Portfolio keeps growing, please push the "Follow" button.
In the meantime: keep growing!
Disclosure: I am/we are long NKE, VFC, DIS, AAPL, SBUX. I wrote this article myself, and it expresses my own opinions. I am not receiving compensation for it (other than from Seeking Alpha). I have no business relationship with any company whose stock is mentioned in this article.