Why Everyone Is Asking The Wrong Question About Facebook's Original Programming Strategy
Summary
Facebook recently revealed its plans to enter the original content space with a variety of programs.
While many have asked if getting into the area is a good idea, the better question revolves around whether the content Facebook will use to populate it is strong.
Among the programming reportedly on deck includes the revival of a cancelled series, a game show, a relationship drama, a reality project and a docudrama around the controversial Ball family.
On the surface, that roster doesn't really inspire a lot of confidence when higher-tier programming exists on a number of rivals' platforms.
That's not to say an innovative disruptor like Facebook won't be successful in the space, but for the moment, investors should take pause in the plan.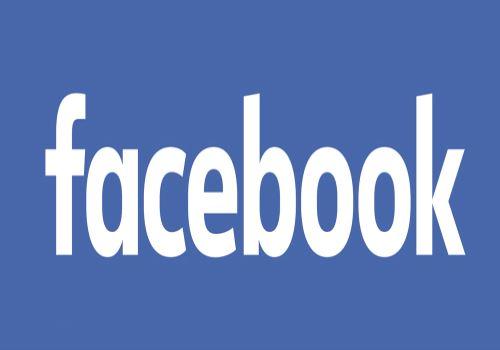 With Apple (NASDAQ: AAPL) (finally) stepping up its original programming strategy, it shouldn't be a shock to see other top-shelf companies re-thinking their own strategy in the space. The one that is getting the most attention at the moment is Facebook (NASDAQ:FB), as the tech company looks to enter the world of media.
Earlier this year, Facebook revealed its plans to follow in the footsteps of Netflix (NFLX), Hulu, Amazon (AMZN) and others by again challenging the traditional network model of TV. For a company that was already a disruptor, the move is seemingly the next logical step, but that's not the question we should be asking.
Instead of focusing on the aspect of whether the company should enter the space, the better question investors should be keyed in on is whether it has the right content to enter the space. We've all seen what Netflix and the like have done to the industry, and we know that people want (and will pay for) new and exciting content. Yet, we've also seen that not everything counts as new and exciting content.
Even Netflix, which invests roughly $6 billion in new programming, has seen that sometimes its highest-concept big swing series are not being well received (and as a result, are now being cancelled quicker). Investors should also remember it took Hulu until last year to start to break through with "name" shows, and it took until this year for it to even have a bona fide hit series.
This is not easy. Any network programming chief will tell you that putting together their schedule is a delicate balance. While the streamers don't have to worry about a lineup, those teams still have to worry if their content will be watched or even sampled.
This is actually a unique situation in that this is one way not having a schedule actually hurts the streaming networks. For example, a core rule of scheduling among the Big 5 networks is to avoid leading off the night with a new show. While there are exceptions (such as the show having a well-known lead), the idea is to protect new shows by having an established series run as a lead-in.
If you look at the new fall schedule, no new series kicks off the night across ABC, CBS, NBC, Fox or The CW... that's not by accident.
The goal is to help keep audiences from lead-in shows engaged and make them want to keep watching. In some cases that approach has even worked in reverse, though that's a rarer circumstance. Still, the point is that when you have no set lineup, or even no set catalog, it makes engagement and activation harder.
So back to the question at hand: Does Facebook have the content to lure audiences? At present, I have my doubts.
Now, to be clear, that doesn't mean it won't, and that doesn't mean the company doesn't have an ace in the hole ready to reveal when the timing is right. I'm just saying the content at the moment seems forced.
For example, it has been reported that Facebook wants to revive Loosely Exactly Nicole, which was cancelled by MTV. Other prospects on the slate include a game show called Last State Standing from the team behind American Ninja Warrior, and a relationship drama called Strangers that is being produced with help from the website Refinery29. None of these shows grab me as "must-see TV" or even "must-stream TV."
The thing to keep in mind is that while people go on Facebook to be distracted from everyday life, the attention span of its users is very short. That's okay, but that should be taken into account (and to Facebook's credit, that's why it is looking mostly at short form programming).
Yet, it all still depends on the content itself.
Deadline, this week, pulled back the curtain even further by revealing two more new shows for the slate. These are meant to be more top tier because they have "names" attached. Although, let's take a look at these "names."
First there is Mike Rowe, whom you know from Discovery Channel and CNN. His show is called Returning The Favor, and it follows him as "he travels the country searching for people who put their community over themselves and shines a spotlight on their contributions."
This one I get, because it is pure and simple clickbait. If you've ever clicked on a video of a solider surprising their young son/daughter upon return from active duty, or you've clicked on a story about how the Internet helped an outsider or bullied teen see the good side of social media, you'll likely be intrigued by one of these stories.
However, the other show is the one that makes me continue to question what Facebook has in queue. The Deadline report goes on to confirm that the company is working on a docu series about the Ball family.
Yes, the Ball family. The family that has polarized the NBA for months with their antics is going to get their own series. For those unfamiliar - you're lucky. Simply put, family patriarch Lavar Ball is a retired professional athlete who has been putting over his sons as the saviors of basketball. He was recently given a bigger platform when his oldest was taken by the Los Angeles Lakers as the #2 pick in the NBA draft.
I get it - this is hate-watching at its best. The Ball family is reviled by a good percentage of audiences (and the media), which is exactly why Facebook hitched its wagon to them. Controversy drives clicks. Though, if you want an example of how fast this could go off the rails, check out this link to the Ball family's appearance on WWE's Monday Night Raw the other week.
In the span of a few minutes, not only did Lavar inexplicably take off his shirt and start leaping around the ring like a maniac, but one of his other sons, LaMelo, excitedly used a racial slur on air to cheer him on. While WWE quickly issued an apology and removed the offending remark from future airings, it was not one of the company's finer moments.
Now put that all together and ask yourself - would you invest in that lineup?
At the moment, analysts are being distracted by other questions like "Will people watch TV on their mobile devices or laptops, when with Netflix they can watch on their TV?" First - yes, yes, a thousand times yes, people do it everyday. And secondly, this is Facebook - it wouldn't be hard for the company to get content put up through Roku/Amazon Fire Stick system.
That is not the point.
And then there is the small nugget thrown out that unlike the traditional streamers, Facebook may be open to sharing ratings data with advertisers. That shouldn't go overlooked, because it would be easier to get a magician to reveal how they did their tricks than it would be for Netflix to tell you how many people watched the new season of House of Cards.
However, that as well is not the point. If the content isn't there, nobody will watch, and if nobody will watch, then the viewership data only hurts your case with advertisers.
Again, though, I get it. I see where Facebook is going, and it makes me realize this is why Apple has played the slow game. The company's team knows what it needs to succeed in the space, and it didn't want to make a move until it knew the company had the means to achieve those needs.
I wish Facebook all the best, and given how successful it has been as a company over the years, I have no doubt it will eventually find the right formula. But for now, investors should be mindful before banking on this slate.
This article was written by
A long time entertainment industry professional, I have worked with a number of top Hollywood studios and networks. With over a decade in the field I use my in-depth knowledge of film and television to inform potential investors about the viability of the many upcoming projects in the industry. Questions? E-mail me at TheEntertainmentOracle[at]gmail.com.
Analyst's Disclosure: I/we have no positions in any stocks mentioned, and no plans to initiate any positions within the next 72 hours. I wrote this article myself, and it expresses my own opinions. I am not receiving compensation for it (other than from Seeking Alpha). I have no business relationship with any company whose stock is mentioned in this article.
Seeking Alpha's Disclosure: Past performance is no guarantee of future results. No recommendation or advice is being given as to whether any investment is suitable for a particular investor. Any views or opinions expressed above may not reflect those of Seeking Alpha as a whole. Seeking Alpha is not a licensed securities dealer, broker or US investment adviser or investment bank. Our analysts are third party authors that include both professional investors and individual investors who may not be licensed or certified by any institute or regulatory body.