In my article introducing The Sound Growth IRA portfolio, I wrote that stocks I look for ideally meet the following criteria:
Value: Positive Net Current Asset Value [NCAV].
Income: Growing dividends for at least four years (which makes the portfolio a dividend growth or DGI portfolio).
Growth. A minimum of 7.5% growth, including dividends, but double-digits is better, and 15% is better still. Growth must be seen in at least three of the past four years.
To date, I have not found a screener that checks for positive NCAV, the first of the criteria. Finding stocks that do was hit and miss, with far more misses than hits.
Recreating the Watch List
I decided to search with a different starting point than I had been over the years. I had already discovered that almost all the companies in my portfolio were regularly increasing dividends, and furthermore, they have been growing dividends for a long time. I basically had a dividend growth investment [DGI] portfolio before I realized it. Why not try using existing DGI lists to hunt for stocks?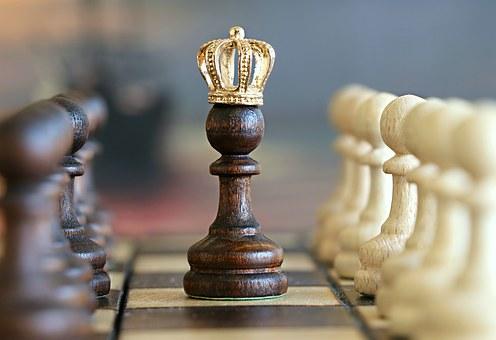 I started with David Fish's U. S. Dividend Champions list. This is a list of 815 stocks that have increased dividends for at least five years when I first checked it. (The June 2017 list has 824.) Fish has already done the hard work of screening for consistent dividend growth. All I had to do was check the balance sheet of each of them, to see if current assets were greater than total liabilities. If it did, it NCAV was positive, and I could quickly check for the other criteria I had established.
Checking 815 stocks one by one took me about a day of work. I admit, it was tedious. I bypassed both REITs and banks, because they do not show current assets, and these companies must be assessed differently than the screen I am using here. I do like REITs, but will try to address them at another time. I also bypassed utilities. They show current assets, but none I checked have positive NCAV.
In the end, I found more than 40 stocks that passed the NCAV screen, roughly 5% of the 815. Once I finished going through the Dividend Champions, I went through the Canadian Dividend All-Star List, a list of 52 Canadian stocks. I found 5 more stocks to add to my list. The end result was my own watch list of more than 50 stocks chosen from 867 select DGI stocks.
Just before submitting this article for publication, I went through the UK Dividend Champions List, the Euro Dividend All-Stars, and the Nobles del dividendo. (The latter was an interesting test of my long dormant Spanish.) Unfortunately, the broker where I have had my IRA for many years does not deal with foreign stocks unless they trade OTC, so most of these stocks are currently unavailable to me. Almost none of the rest of the stocks passed the screen. The lone, happy exception was Técnicas Reunidas (OTCPK:TNISF).
I was concerned that my screen would result in a list of stocks that represented only a few sectors. Another concern was that the list would be composed of only "asset light" companies. Still another concern was that I would have a list of only large cap stocks, to the exclusion of growing, small cap companies. I need not have worried. The stocks in the watch list vary across the board, from micro caps that trade OTC to some of the largest, best-known names in the world. The sectors include tech, agriculture, manufacturing, retail, staffing, and even a confectioner.
Ranking the Watch List
An observant reader noticed that I claimed to have a "growth at a reasonable price" [GARP] portfolio, but I did not use any metric that included price, such as the PEG ratio. It is true that I do not screen for price. Today's high flyers might come back to ground at a reasonable price later. I do, however, rank the list with price metrics.
The PEG ratio, created by Peter Lynch, is perhaps the favorite ratio for GARP investors. It is clever in that a PEG of 1 or less generally shows the P/E is in line with growth. A PEG above 1 is not. However, earnings can vary from company to company based on accounting methods. The PEG ratio uses earnings not once but twice in its calculations: once in the P/E, and once in the growth of those earnings. Companies can also manipulate earnings numbers. Furthermore, I showed in a recent article that PEG ratios for a stock vary widely from one financial site to another on the same day. I wanted a more accurate metric.
A calculation called "owner earnings" digs into earnings more. It originated with a 1986 letter from Warren Buffett to Berkshire Hathaway shareholders. Fellow contributor David Ahern has a nice primer on the topic. For more depth, see Joe Ponzio's article.
While owner earnings is the most interesting method I have come across to measure earnings, and it appeals to the value side of my personality, it does not take into account growth. Ideally, I would like a PEG that uses owner earnings. To differentiate it from other PEG calculations, I would call it POEG. I do not know of anyone doing anything like POEG, and it will take me some time to figure a good way to work the numbers myself. In the meantime, I watch the PEG ratio for a growth metric, and price to owner earnings for a value metric.
Comparing the PEG ratio against price to owner earnings has proven fascinating. For instance, Cisco (CSCO) recently had one of the lowest price to owner earnings ratios on my list, 14.70, but it has a relatively unappetizing PEG of 2.09.
| | | | |
| --- | --- | --- | --- |
| Name | Ticker | PEG | Price to Owner Earnings |
| Cisco | CSCO | 2.09 | 14.70 |
| Gentex | (GNTX) | 0.78 | 14.92 |
| Calavo Growers | (CVGW) | 0.97 | 34.46 |
Gentex had an almost identical low price to owner earnings as Cisco at 14.92, but its PEG is less than half of Cisco's at 0.78. In contrast, Calavo Growers had a price to owner earnings of 34.46, which is 2.5 times that of Cisco's, but half of Cisco's PEG at 0.97.
Calavo's price to owner earnings of 34.46 is a good deal lower than many on my list. For instance, Health Care Service Group (HCSG) has a price to owner earnings of 273.64, and T. Rowe Price Group (TROW) has a price to owner earnings of 577.59.
What to rank for? If you are a value investor, you'll probably prefer price to owner earnings, but if you are a growth investor, you'll probably take the PEG. Both are reasonable approaches.
If I satisfy the value side of my nature and rank the watch list for price to owner earnings, I find retailers in the top four slots:
| | | |
| --- | --- | --- |
| Name | Ticker | Price to Owner Earnings |
| Signet Jewelers | (SIG) | 9.27 |
| Foot Locker | (FL) | 10.76 |
| Willams Sonoma | (WSM) | 10.87 |
| Best Buy | (BBY) | 10.95 |
| La-Z-Boy | (LZB) | 14.28 |
Given the beating retail has been taking, this is not surprising.
If I instead satisfy the growth side of my nature and rank the watch list by PEG, I find some surprises. The top five are:
| | | |
| --- | --- | --- |
| Name | Ticker | PEG |
| Hardwoods Distributions | (OTC:HDIUF), (HWD.TO) | 0.35 |
| Exco Technologies | (OTCPK:EXCOF), (XTC.TO) | 0.52 |
| Apogee Enterprises | (APOG) | 0.53 |
| Foot Locker | FL | 0.54 |
| Thor Industries | (THO) | 0.72 |
I satisfied both sides of my nature by multiplying the two metrics together, and I ranked my watch list by that. The results were pleasing. Of the 13 companies with a PEG of 1 or less, 10 occupied the top 20 slots. Of the 7 companies that have a price to earnings ratio of 15 or less, 6 occupied the top 20 slots. I am writing a separate article to show some results, but the first position is clearly won by Foot Lockerː
| | | | | |
| --- | --- | --- | --- | --- |
| Name | Ticker | PEG | Price to Owner Earnings | PEG * Price to Owner Earnings |
| Foot Locker | FL | 0.54 | 10.76 | 5.81 |
In Summary
The approach outlined here takes metrics from the value, income, and growth worlds. To pass the screen, a stock must be a dividend payer that is growing and has positive NCAV. The U.S. Dividends Champions List is an excellent resource to find these stocks, as is the Canadian Dividends All-Star List. Stocks that pass the screen are put on a watch list ranked by both PEG and price to owner earnings.
Sources
The data used in this article was provided by GuruFocus.com. The image is from klimkin.
Disclosure: I am/we are long GNTX, FL, EXCOF. I wrote this article myself, and it expresses my own opinions. I am not receiving compensation for it (other than from Seeking Alpha). I have no business relationship with any company whose stock is mentioned in this article.
Editor's Note: This article discusses one or more securities that do not trade on a major U.S. exchange. Please be aware of the risks associated with these stocks.