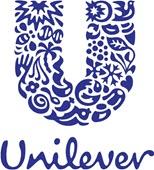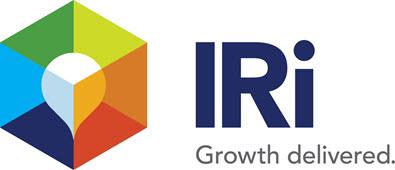 Quick Take
Unilever Ventures (NYSE:UL) and IRi have teamed up to invest in marketing machine learning and artificial intelligence firm MachineVantage.
MachineVantage is developing advanced AI-driven methods to more effectively discover and market consumer goods products.
Unilever hopes to expand the use of MachineVantage's AI insights into unconscious consumer demand drivers, but should proceed carefully, lest it provoke a consumer backlash against AI manipulation.
Investee Company
Berkeley, California-based MachineVantage was founded in 2016 to provide consumer products firms with improved methods of discovering product innovation potential and improving their digital and retail point of sale messaging.
Management is headed by founder A.K. Pradeep, who says he has 'pioneered the field of neuromarketing, the application of advanced neuroscience to marketing.'
MachineVantage aims to provide three main services:
Trend Spotting – A 'scientific approach' to the product innovation ideation process
Product Innovation – Discover important variables that result in successful product design
Messaging – Assists in the development of a meta-marketing model that is 'pre-emptive not reactive'
Investment Terms and Rationale
The amount of the financing round was not disclosed by the participants, and given MachineVantage's young age, I suspect it was likely for under $10 million.
As part of the investment, IRi will integrate MachineVantage's algorithms with its Liquid Data platform to create a combination that can be used by brand marketers such as Unilever on a greater scale.
Unilever had previously worked with MachineVantage, with 'several of Unilever's largest brands, operating across many of the countries where those brands are well-established consumer favorites, including in emerging markets.'
As Stan Sthanunathan, EVP Consumer & Market Insights at Unilever stated in the deal announcement,
It is crucial to understand consumer trends and preferences and to determine how our brands can best respond to people's evolving needs. We are already using artificial intelligence and machine learning to gain insights that our product development and marketing teams can translate quickly and effectively into innovations. A year of working with MachineVantage convinced us of the unique power of their technology and the value of our investment.
With Unilever's 400 brands worldwide, it seeks to garner early-mover opportunities with the implementation of machine learning and AI to improve its brand development, innovation time-to-market and consumer messaging.
However, I'm concerned about the potential for abuse with MachineVantage's technologies. As its CEO says, 'What makes MachineVantage stand out is our deep understanding of the foundational principles driving consumer purchase behavior combined with our unique algorithms that process information that consumers imbibe under the threshold of conscious consumption.' [Italics mine]
So, essentially MachineVantage, a play on the phrase, 'Machine Advantage,' says it can determine the unconscious drives and processes that consumers exhibit, and adjust a company's messaging to take advantage of that knowledge at the point of sale.
In many countries, subliminal advertising or marketing is either illegal or considered speech that is not protected. While I'm not asserting that MachineVantage's technologies meet the full definition of subliminal, if its 'Digital and Creative Messaging' services take advantage of that greatly improved knowledge of 'information that consumers imbibe under the threshold of conscious consumption', the company or its clients will be armed with far greater power to manipulate the consumer unconscious by virtue of their machine-learning technologies.
Unilever, and other consumer product marketers, would be wise to tread carefully in their use of artificial intelligence to achieve their sales goals. If consumers feel manipulated by an ever-increasing artificial intelligence, the results could be unpredictable.
I write about M&A deals, public company investments in technology startups, and IPOs. Click the Follow button next to my name at the top or bottom of this article if you want to receive future articles automatically.