This 8% Dividend Yield Needs An Upgrade
Summary
Anworth Mortgage Corporation could call one of their preferred shares.
Investors holding ANH-A are exposed to a significant capital loss as soon as a call is announced.
ANH-A is now insanely overvalued; there is a better option with a higher dividend yield.
ANH has a strong portfolio, but that doesn't mean they won't call their ANH-A shares.
This research report was produced by Colorado Wealth Management Fund, Founder of The Mortgage REIT Forum, with assistance from Big Dog Investments.
One dividend yield has been called. Will another follow?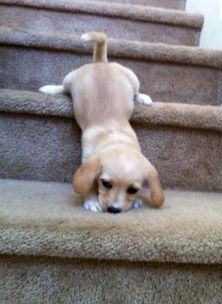 There was a rare occurrence recently (preferred shares for mortgage REITs are rarely called) when Apollo Commercial Real Estate Finance (ARI) announced they were going to be calling their preferred share ARI-A. I had purchased the fat yield of Apollo Commercial's preferred share and was able to harvest my gains of ARI-A.
Why is this material information?
Anworth Mortgage Asset Corporation (ANH) currently has a preferred share that is materially overvalued. The recent call that just came out for ARI-A is driving up the likelihood of a call because that call on ARI-A supports that the higher yielding preferred shares will in fact get called, if the company has sufficient capital. The issuance of a large volume of new shares of ANH-C should provide the capital the company needs to get the job done.
The chart below will compare ANH-A to ANH-C:

These are the prices I'd consider a buy:
ANH-A: $25.27
ANH-C: $24.87
ANH-C has dipped significantly into the green for me recently, but right now it's comfortably in the hold range. I had a position in ANH-C until it was coming out of my buy zone and I needed to free up capital for another investment. ANH-A, on the other hand, is ridiculously overpriced. The price would have to drop $1.33 for me to consider it a buy. As of now, I would've sold it $0.93 ago.
I can understand where some investors may find the yield for ANH-A more appealing than ANH-C. However, there is a much better alternative:

One of the preferred shares from AG Mortgage Investment Trust (NYSE:MITT) has a higher yield and a price that is materially cheaper.
There isn't a material difference in the next call date either:

The only good call protection for any of these preferred shares is ANH-C. The yield is materially lower, but it comes with some nice call protection.
For investors looking for the higher yield, MITT-A has a stripped yield of 8.20%. MITT-B has slightly more call protection compared to MITT-A and ANH-A. However, between MITT-A and MITT-B, the 19 basis point difference in stripped yield makes me lean toward MITT-A as a more reasonable choice.
ANH-A is too expensive compared to the MITT preferred shares:

ANH-A does carry a nice yield, but the worst-cash-to-call is -$1.40. MITT-A is a lot cheaper, has a higher stripped yield, and has a worst cash to call in the positive by a penny. ANH-A is in the lower end of its price range for the last 52 weeks, but seeing a call from ARI may give ANH a push towards calling ANH-A.
There is another upside to the preferred shares in ANH:

The common equity to preferred equity ratio for ANH is materially better than MITT. If ANH-A is never called, they have two benefits. One is having a portfolio strategy that should be able to withstand a recession. Two, in the event of a liquidation of both companies, ANH's preferred shareholders are more likely to get their full amount. I do not consider liquidation events to be even remotely probable for either company.
Common stock
Anworth Mortgage Asset Corporation is overvalued on the common shares as well. I liked them as an investment for quite a while. They used to trade at a substantial discount to book value. The discount gave investors a better dividend yield and more protection from downside risk. With the discount gone, ANH no longer has a sufficient margin of safety.
Conclusion
ANH-A is insanely overpriced compared to ANH-C. ANH-C has dipped well into my buy zone recently and is currently well into my hold range. For investors who are just looking for a higher yield, I find MITT-A to be superior to ANH-A. It has a higher stripped yield and a lower price. The lower price makes MITT-A a much safer investment if an investor is worried about preferred shares being called. To be clear, a call on MITT-A could deliver a negative total return. There is not enough dividend accrual to fully protect shareholders from the possibility of a loss on call.
This article was written by
We post our portfolio for you. You also get real-time alerts on every trade we place. Our reasoning for placing a trade is explained in clear English. You can even see the exact trades with the images we include from our stock accounts. We don't offer you several different "portfolios", instead, we show you exactly what we own, when we bought it, and how we are doing in that position. We make it simple for investors to follow our strategy. 
You'll find several reports on The REIT Forum that don't get posted to the public side of Seeking Alpha. Many of our public reports are dramatically reduced versions of subscriber articles. If you enjoy our public articles, you'll love the content we keep for subscribers.

Analyst's Disclosure: I am/we are long MO, WMT, TGT, PM, FSIVX, FSITX, BMNM, WPG, GPMT, SFM. I wrote this article myself, and it expresses my own opinions. I am not receiving compensation for it (other than from Seeking Alpha). I have no business relationship with any company whose stock is mentioned in this article.

No financial advice. Investors are expected to do their own due diligence and consult with a professional who knows their objectives and constraints. CWMF actively trades in preferred shares and may buy or sell anything in the sector without prior notice. Tipranks: Sell ANH. I am also long DX-A, CBL-D, and GBLIL.
Seeking Alpha's Disclosure: Past performance is no guarantee of future results. No recommendation or advice is being given as to whether any investment is suitable for a particular investor. Any views or opinions expressed above may not reflect those of Seeking Alpha as a whole. Seeking Alpha is not a licensed securities dealer, broker or US investment adviser or investment bank. Our analysts are third party authors that include both professional investors and individual investors who may not be licensed or certified by any institute or regulatory body.