Diageo: Potential For Dividend Growth
Summary
Diageo owns a diverse collection of valuable brands that reaches consumers of many demographics.
This company should be able to achieve dividend growth for investors.
American citizens can use DEO to achieve currency hedge on the U.S. dollar, and save 30% in foreign taxes when compared to Diageo's biggest competitor.
Diageo Can Achieve Dividend Growth
Diageo (NYSE:DEO) has great potential to grow its dividend and create shareholder value. Diageo is at fair value right now because it owns a diverse portfolio of brands that have the potential to achieve dividend growth. Along with stable fundamentals, DEO investors in America get the added benefit of a currency hedge against a rising U.S. dollar, without the disadvantage of dividends taxed at the 30% foreign rate investors of Anheuser-BuschInBev (BUD) must pay.
Origins
Diageo is an invented name composed of the Latin word "dia," meaning day, and the Greek root "geo," meaning world -- intended to reference the company giving pleasure every day, everywhere. Both investors and history buffs will appreciate the depth of the brands Diageo owns.
Business Overview
For those not familiar with Diageo, it is a multinational company that distills and distributes alcoholic beverages in 180 countries. Some popular brands owned by Diageo are as follows:
Guinness: The world's best-selling stout, whose legendary St. James Gate Brewery is still being operated 258 years later.
Baileys: The original Irish cream, and a key ingredient for many cocktails.
Smirnoff: The world's best-selling vodka, and the second-best-selling liquor in the world.
Captain Morgan: A spice rum, wildly popular brand in the United States.
Johnnie Walker: The crown Jewel of the collection and the best-selling liquor in the world.
Stable Fundamentals
Overall Diageo appears to be a stable stock with solid fundamentals. DEO has increased the dividend for more than 10 years (in GBP). The company's historical dividend growth rate in U.S. dollars has been in the mid-single digits. All of this happened with a healthy payout ratio of 61%, which tells me the company is able to control the long-term debt on its balance sheet.
Its P/E is on par with its peers. Diageo comes in in at 24, while its peers are at 24.5. At these levels, an investor is getting a lower P/E with the benefit of owning proven brands of an addictive product that will retain repeat customers.
The return on equity of 24% lets me know it can use its investor dollars wisely to provide the best "pint for its investors buck." Even during a period of time when Great Britain voted to leave the European Union (Brexit), DEO stock was less volatile than its peers: DEO posted a .78 beta for 60M, Bud is at .97, Constellation Brands (STZ) is at .93, and Brown-Forman (BF.B) comes in at .84.
Benefits for American citizens
Currency stability is an additional reason Americans should consider making an investment in DEO. If the U.S. dollar weakens, Diageo dividends paid in pounds will increase in value. This company also works as a good hedge for Americans because dividends are paid in pounds, so it's a nice method to gain diversity for investors like myself who own mostly American multinationals paying dividends in U.S. dollars.
Because Diageo headquarters are in London, Americans are saved from having any taxes taken from their dividend. This creates much more value for a stockholder in Diageo than competitor Anheuser-Busch InBev, which began taking 30% of taxes starting January 1, 2017, under Belgian law.
Looking Ahead
The future looks bright for this company. However, I hope its innovation comes from creative advertising campaigns, and not cost-saving ideas or overpaying for new "trendy" brands -- such as paying $1 billion for the Casamingos Brand founded by Rande Gerber, George Clooney, and Mike Meldman. This company needs to find more ways to monetize what it already owns, like the Guinness Brewery coming soon to Maryland.
With Diageo owning two of the top 100 global brands, it is missing out on merchandising opportunities and ways to increase brand awareness. It owns the rights to some of the most recognizable brands in the world, and it could be promoting this more effectively. For example, it could expand its brand logos to clothing manufacturers and promote brand awareness of its existing portfolio.
Diageo management needs to remember it is not designing a state-of-the-art missile defense system; it manages diverse brands of world-famous alcohol. The future of Diageo depends on how it can best manage those brands to grow the dividend payments.
Here's a great example of the way Diageo should continue to innovate: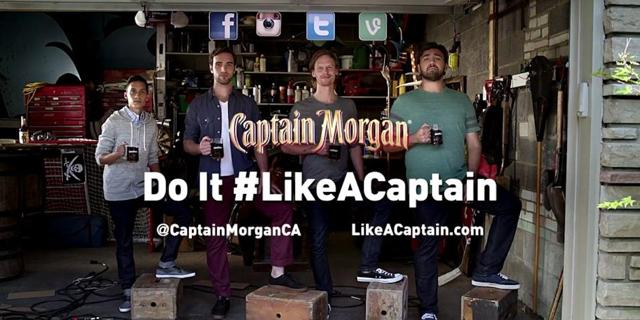 I am a buyer at the current price, but will be monitoring the company's innovation -- particularly how it is able to relate to millennials and utilize brands it owns, while growing the "brands of the future" like Don Julio Tequila. I will continue to hold the stock, and to support the company by doing my own product testing.
This article was written by
I'm a guy called Tim who is Currently a Corporate Drone living in the Boston area, my focus is to get myself out the Rat Race, and save myself before my body withers, and soul decays from the life drudgery in Corporate America. I prefer Value investing, and have studied the greats like Buffett and Graham. Although, I can especially relate to Peter Lynch, and his simplistic ways of finding value where others have overlooked it. My background experience is in managing residential rental properties, entrepreneurship, sales, and analyzing data for corporations. Ultimately, I plan to teach Business English, and Entrepreneurship skills to students in developing countries, while at the same time expanding on my hobbies of Scuba Diving, Sailing and travelling.
Analyst's Disclosure: I am/we are long DEO, BUD. I wrote this article myself, and it expresses my own opinions. I am not receiving compensation for it (other than from Seeking Alpha). I have no business relationship with any company whose stock is mentioned in this article.
Seeking Alpha's Disclosure: Past performance is no guarantee of future results. No recommendation or advice is being given as to whether any investment is suitable for a particular investor. Any views or opinions expressed above may not reflect those of Seeking Alpha as a whole. Seeking Alpha is not a licensed securities dealer, broker or US investment adviser or investment bank. Our analysts are third party authors that include both professional investors and individual investors who may not be licensed or certified by any institute or regulatory body.