A Detailed Look At JD.com's Strategy, Market Position, And Growth Potential
Summary
We begin the article with a look at the evolution of China's e-commerce market, its growth potential, government policies, and JD.com's participation in the market.
We then analyze JD's growth plan, including investments in offline channels, investments outside of mainland China, and investments in smart warehouse and drone delivery.
Finally, a valuation is done on JD from a comparable approach, and it appears that the company is undervalued compared to its peers.
We believe JD is a long-term winner.
Research was done by Isaiah He of DX2 Capital Management
China's E-Commerce Market Overview
The idea of e-commerce was first introduced to China as early as 1999, when the internet was a concept that many Chinese citizens had never heard of. The pioneers in this industry, such as Alibaba (BABA), Dangdang (DANG), and Ctrip (CTRP), went through the ups and downs during the early years, and it was not until 2003, when SARS broke out like a plague, that the e-commerce industry got a chance to grow. During the SARS outbreak in 2003, ordinary citizens were forced to stay home, and the "normal" ways of doing business or shopping no longer worked, so people began to execute their daily activities online. During the time, JD.com (NASDAQ:JD) was hit hard like all the other retail stores; Richard Liu, JD's founder, was forced to have a store online to avoid being out of business. To his surprise, his online shop proved to be an enormous success; JD's online business experienced a compound growth rate of more than 26% per month from 2003 to 2004 (Chinese language source).
The crossroad soon came as SARS went away, and JD had to make a difficult decision: should it transform into an online retailer or just stick to the old way of doing business, since the offline retail stores still contributed to more than 90% of JD's income after SARS. Richard Liu decided to take a chance; he closed all 12 stores in 2005 and began to transform into exclusively doing business online. In 2007, JD built up its logistic systems in Beijing, Shanghai, and Guangzhou, and offered POS machine for customers who wish to pay at delivery. Then, from 2007 and on, the company has expanded its product lines from 3C (computers, communication devices, and consumer electronics) to an all-in-one online store that we have today.
According to the report by China E-Commerce Research Center (CEREC), in 2016 the total e-commerce transactions in China totaled 22.97 trillion RMB - a 25.5% increase from 2015. Among which, B2B took up the biggest chunk, amounting to 16.7 trillion RMB with an annual growth rate of 20.14%; online retail was the second-largest part, but with the highest year-over-year growth rate of 39.1% and a total transaction amount of 5.3 trillion RMB.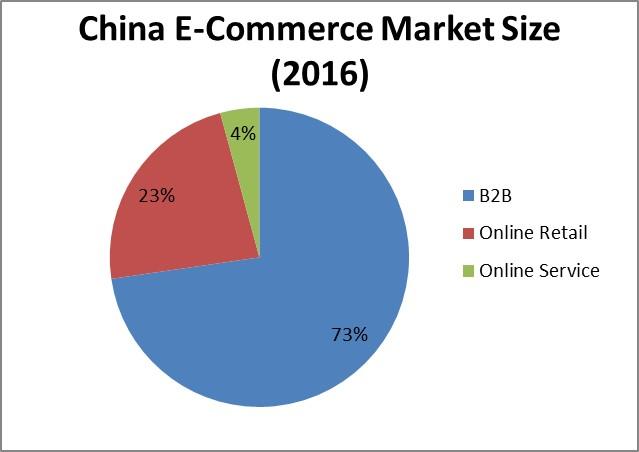 More than 500 million Chinese people shopped online in 2016, compared to 460 million in 2015. The rapid growth of e-commerce happened under the context of China's supply-side reform; the government wishes to encourage the concept of "internet+", urging the traditional enterprises to embrace the technological advancement to enhance the efficiency and the quality of their products, and hence invigorating the economy.
In the whole retail market (B2C) as of 2016, online retail took 14.9% of the total retail market, compared to 12.7% in 2015. In 2017, it is estimated that more than 16.6% of retail purchases would happen online. Tianmao, a subsidiary of Alibaba, has the largest market share of 57.7%. JD is second with 25.4% and Vipshop.com (VIPS) is the third largest, with a market share of 3.7%.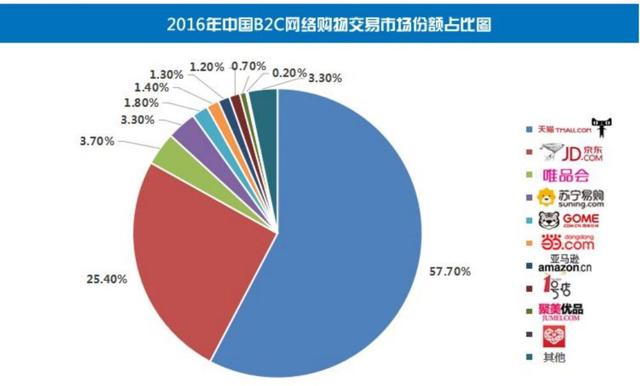 Though the market grew at a fast pace, the percentage of market share did not fluctuate much. Each company has its own niche market, such as baby retail, cross-border retail, food delivery, consumer finance, or logistics, and thus was able to maintain consistent market position and market share through stickiness with its users.
Looking ahead, the trend in 2017-2018 is integration of the online and offline shopping experience. In response to the declining offline retail stores, the government introduced many beneficial policies to encourage traditional retailers to transform and cooperate with online stores. The policies included a tax cut for retail stores with qualified tech subsidiaries and low-interest loans for those companies that wanted to develop their own online shops. The Chinese government seeks to reform the whole retail market by encouraging the integration of online and the onsite experience. The "new retail" is envisioned as a combination of the advantages of both online shopping (data collection, capital circulation) and onsite experience (sophisticated supply chain and better shopping experience).
Prior to the beneficial policies introduced by the Chinese government, JD had already identified the opportunities in offline retail and had been actively exploring the market since 2014. Through acquisitions of traditional retailers and strategic partnerships with Wal-Mart (WMT), JD is very well positioned to explore opportunities in the fast-growing O2O (online-to-offline) segment. JD has also opened multiple offline retail shops in both urban and suburban/rural area of China to attract more users to its platform. These initiatives might have captured the future of e-commerce market and could drive the company's growth for many more years to come, if executed correctly and smoothly. It appears to us that JD is on the right track, and its offline investments will be introduced in the following paragraph.
JD's Offline Investments
JD began investing in offline stores in 2014. Last year, it expanded its presence furthermore into the suburban areas of China. Here is the list of the company's current offline stores:
1. County Service Center & JD Help Service Shop (Note: County is one level lower than City in China)
Both of these offline stores focus on the suburb/rural area of the market. These were known as the "last kilometer of Chinese e-commerce development", and JD is focusing on expanding into these areas to help rural area residents gain access to its products and services.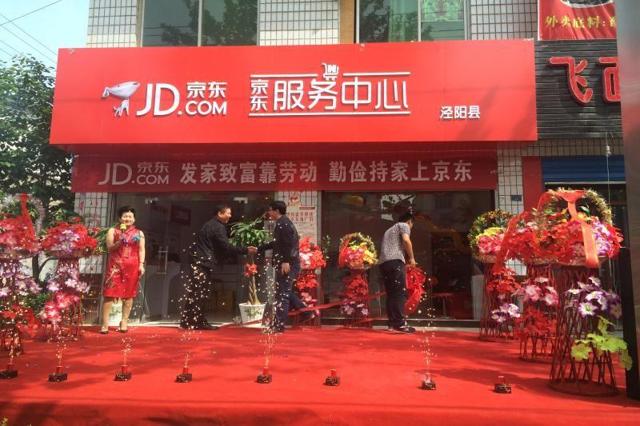 The County Service Center is a directly managed store which focuses on introducing and promoting e-commerce concept to domestic citizens. It hires salesmen (domestic residents who are relatively well known in the area) and dispatches them to different villages to introduce and educate local people on the advantages of online shopping. For those who do not have access to the internet or do not know how to make orders online, the salesman places the order on their behalf and customers can pay for the product at delivery. The salesman also provides after-sales service, delivery service (JD delivers the product to the County Service Center and the salesman delivers the product to the person who orders it) and financial funding services. At the end of 2016, JD had opened more than 1,700 county service centers (Chinese language source); these service centers now cover more than 280,000 administrative villages, fulfilling online shopping, delivery, and financing demands of the local residents.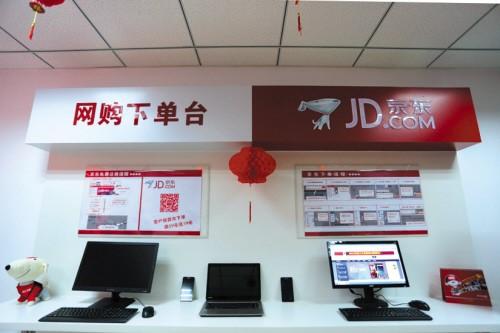 JD Help Service Shop is slightly different. Unlike the County Service Center, it is not a directly managed store member but a franchise. It still sells products directly through the JD channel. The shop focuses on the 4th-6th tier cities (referring to cities with a population of less than 1.5 million) market of consumer electronics. It offers similar services as the county service center, including placing orders on customers' behalf, after-sales services, delivery & installation services, and also allows cash on delivery, which is a very favorable method of payment in these towns and cities, since the residents don't usually have a credit card or mobile payment account.
In China, there are around 600 million people who are considered as the "rural population", which is the target market for JD's next step of expansion. During the first quarter of 2017, average consumption per person is RMB 2,921, or RMB 12,000 annualized. This means the total rural retail market is more than 7 trillion RMB. Assuming 16.6% of the whole retail market sales would be processed online in 2017, based on the estimate of CERC, the total online retail market for the rural area would be 1.2 trillion RMB. JD and Alibaba are the first two to enter the market and have been expanding rapidly. JD has a relative advantage in its logistics system over other competitors because of the number of villages it covers, and it has been developing rapidly into the rural area. As a first mover, it is likely to attract shoppers from the rural area and built sticky relationships in the long run. Assuming JD could gain 30% of the total rural area market share, that would bring the company more than 360 billion of revenue in RMB. To put it in perspective, in 2016 JD recorded RMB 269 billion in revenues.
2. JD Select
The concept of JD Select is that it works as a "showroom", and it doesn't sell any product directly to the customer; customers go to JD Select to try out the products. If they are satisfied with the experience, they can scan the product's QR code and make the order online. The products would then be delivered within a day. The company sees the retail stores as a combination of store and warehouse and is implementing its own logistics system by encouraging the customer to "come to the shop to shop and wait back home for delivery".
The birth of JD Select can be traced back to August 2015, when JD purchased 10% of Yonghui Superstores (SHA:601933) at a price of 4.3 billion RMB. Yonghui Superstore specializes in fresh/processed food production, and it also has exposure to other fields of retail, such as apparel. In 2016, it recorded total revenue of 49.23 billion RMB, a 16.82% increase from 2015 (Chinese language source). The fresh food/processed food section contributed 45.3 billion RMB of revenue. It ranks as the fifth largest retail company in China, behind Sun Art Retail Group (OTCPK:SURRY, HK:06808), Vanguard/Tesco, Wal-Mart, and Carrefour (OTCPK:CRERF), with a market share of 2.8%.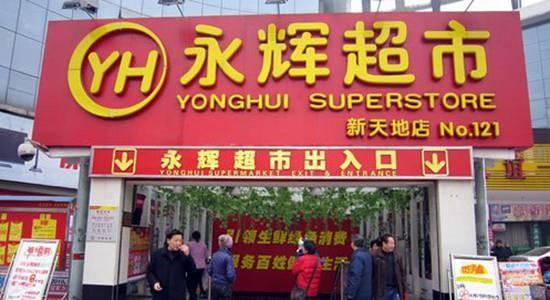 So why Yonghui? That's because it has one of the most developed logistics systems in terms of fresh food products. This is very similar to the Amazon (AMZN)/Whole Foods (WFM) deal.
Yonghui started cooperating with JD's delivery in early 2016. As of today, there are more than 80 stores owned by Yonghui that allow customers to place the order onsite and wait for the delivery at home. Yonghui and JD operate in different fields of retail and have very different customer base; the data collected from Yonghui is complementary to JD's current position and could help the latter capture a better image of those who do not shop online and better prepare itself for its next step of expansion. JD is aiming to strengthen its supply chain management capability primarily through joint procurement and will continue to explore development opportunities in O2O initiatives and other areas of potential strategic cooperation, especially in the fresh food/fruit delivery area.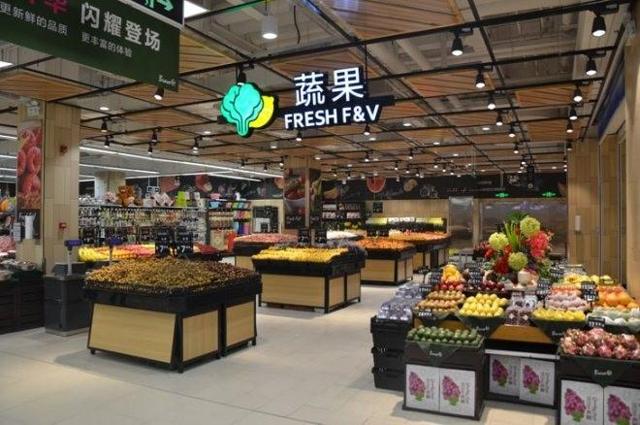 3. Wal-Mart
Earlier this year, Wal-Mart upped its investment in JD.com with the intention of shutting down its own mobile application in China and partnering with JD's online shopping platform. Then, in May, Wal-Mart opened its first official store on JD.com with more than 1,700 products, including processed food, consumer products, groceries, toys, and clothes, etc. Customers will receive the same services when they place orders online through JD's platform, as they will also enjoy Wal-Mart's "90-day free returns" when they make the purchase in-store. The products sold online have the same distribution channels as the products in-store, so there would be no difference in terms of quality.
Customers will pay no delivery fee if the order is more than 99 RMB and within 10 kilograms. Relying on the strong logistics network of JD, most first- to second-tier cities can get the products they ordered the same day if the purchase is made before 11 am.
JD's Home, a result of JD and Wal-Mart's cooperation, just opened in Shenzhen on June 18th, 2017. It's a store operated by JD itself and is supplied solely by the company. According to the data collected online, JD puts the most well-sold 3C products in the offline retail stores. The store offers a new way of shopping, such as VR shopping, and the discount online is also applicable to anything in-store. Wal-Mart wants to take advantage of the customer base of JD, and JD in turn wants to benefit from Wal-Mart's global supply chain, customer data, and logistics systems, which could help it expand into the offline market more precisely.
4. JD's Convenience Store
In April 2017, Richard Liu announced on his social media page that JD would be opening more than one million convenience stores in China in the next five years, and over half of the convenience stores would be built in rural areas. Currently, there are two major restrictions of convenience stores in rural areas: limited choices and poor-quality products. JD wants to offer more choices of guaranteed qualities by introducing its own convenience stores in small towns and villages.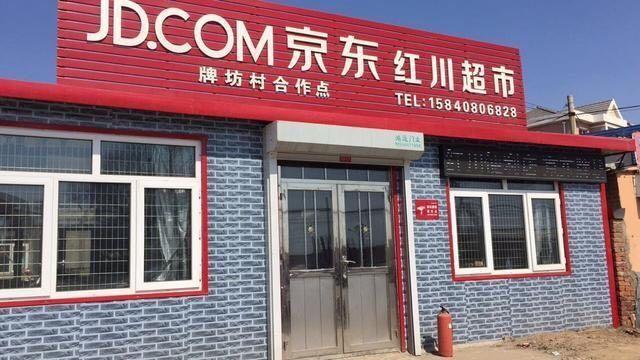 The company's advantages are fourfold: the logistics system that covers 92% of Chinese soil, the Big Data analytics system which educates its merchants, the supply chain that includes many branded products from domestic and abroad, and the distribution channel that covers different layers of the market.
The JD convenience store concept operates based on a franchise model. The company will not charge a franchise fee, and the owner will only have to pay a certain amount of safety deposit to guarantee the convenience store owner is selling authenticated products, or there will be a large fine. The owner will have to purchase the products via the JD app, either 100% or partially. Shop owners can benefit from the discount and activities on JD.com, so they were encouraged to supply their shops via JD.
The major purposes of JD's offline investments are: expanding its supply chain, developing and enhancing its distribution channel, and expanding into the market which is still untouched by e-commerce. Investment in Yonghui Superstore accomplished both, since it gave the company access to the supply chain of fresh food and also the customer base of Yonghui's supermarket. Given more time, JD and Yonghui should be able to develop the logistic system which could directly deliver fresh food to customers' homes and fundamentally change the way people purchase groceries.
Investment outside of mainland China
Like many major tech players in China, such as Baidu (BIDU), Alibaba, and Tencent (OTCPK:TCEHY), JD has been making strategic investments outside of mainland China with the obvious intent of further expanding its revenue and profit streams. Below are the recent deals the company has announced across various geographic locations and business segments, together with our analysis on each one of them.
Major investment in Tokopedia. Tokopedia is one of Indonesia's largest e-commerce firms that rivals Alibaba. This partnership will hasten JD's expansion into Southeast Asia, where other e-commerce players like Alibaba and Amazon are entering as well. According to a recent report by Macquarie Research, Indonesia alone as an e-commerce market is expected to climb to $65 billion by 2020 from just $8 billion now. With a population topping 200 million, the country's market is huge. While the region's e-commerce market is still in its early stage of development, it is a smart investment by JD to enter the market now via a strategic partnership. This idea is the same as Wal-Mart's when it first made an investment in JD in 2016 - expand the opportunity in a major foreign e-commerce market by leveraging a strong domestic partner. This is a win-win situation for both Tokopedia and JD.
A $397 million investment in Farfetch, a London-based online fashion retailer, will bring about an alliance between China's second-largest e-commerce player and the high-end online fashion shop. This partnership is likely to help Farfetch expand in China and help JD develop its luxury goods business. E-luxury is still small in China today, at roughly 5% of the $22.5 billion domestic luxury market, but it is growing at a fast pace. According to a report by business intelligence firm L2, online luxury sales rose by 20% in 2015, nearly three times faster than the broader luxury market. China already has the highest demand for luxury products today - Chinese shoppers account for nearly half of the global luxury goods market. We think this is a great investment by JD because it addresses the counterfeit goods issue that many Chinese e-commerce platforms face, and has the ability to leverage Farfetch's knowledge and access to luxury brands.
Additional investment in Bitauto. Bitauto (BITA) runs the largest car finance platform in China, where consumers traditionally avoid car loans. Along with Tencent, Baidu, and Alibaba, JD.com has made multiple rounds of investment in Bitauto since 2014 and is Bitauto's largest shareholder. Deloitte expects 50% of cars to be bought on credit in China by 2020 (versus about 80% in the U.S. today).
Investment in Thailand by year-end. Although no specific dollar amount has been announced, but post its investment in Indonesia, JD is looking to use Thailand as a hub to service other Southeast Asian countries, such as Malaysia and Vietnam, company CEO Richard Liu told Reuters. This investment would further showcase the company's dedication with regard to expanding into the Southeast Asia market. The population of Indonesia, Thailand, and Vietnam combined already exceeds 400 million, and the potential is enormous.
Investment in Smart Warehouse and New Delivery Method
JD's "Asia No.1" is the largest warehouse in China. It took up more than 100,000 square meters of spaces and was officially put into use in October 2014, just before the biggest day of Chinese E-Commerce market "11.11". The "Asia No.1" warehouse utilizes automated systems and various kinds of robots to deliver the products to where they ought to be. When orders are delivered to the warehouse, it only requires one person to check the product. The rest of the process, including pinpointing the storage location and delivering to the location, is finished by robots.

As regards delivering products from the warehouse, the whole warehouse is divided into 14 sectors and 28 locations, and there is only one employee required per location to make sure the order picking executed by the system is correct. The personnel need only stay in one location and make sure the system is operating correctly; he/she does not need to worry about what will happen next in the process - it's all automated. The system would set priorities based on order values, overall warehouse usage, the demand for different products, and would ensure maximizing the efficiency of the system.
On June 18th, 2017, JD began drone delivery in Xi'an. It was still a small-scale experiment; the drones could deliver the packages below 15 kilograms in a circle with a radius of 8 kilometers centered in the airport of Xi'an National Civil Aerospace Industrial Base. The company designed around 40 routes for the drones and is developing larger drones which can carry from 200 kilograms upto 1 ton and cover deliveries in an area with a 500 kilometers radius.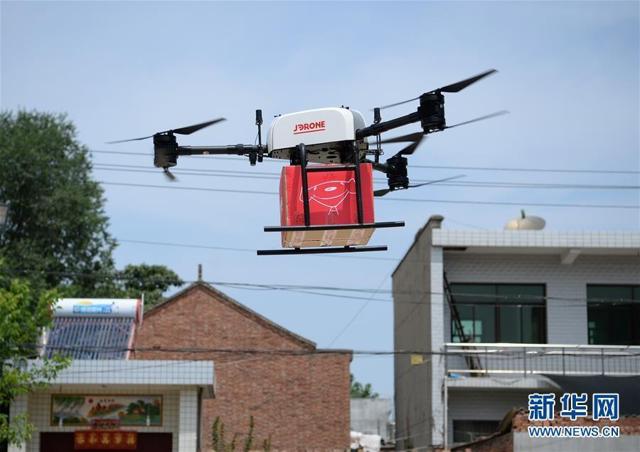 Besides the drones, JD also developed auto-driving delivery "cars". These were first deployed on a University Campus. They can carry around 5 pieces of packages and can run 20 kilometers without recharging. A delivery car (or delivery robot) is capable of making adjustments based on traffic, road conditions, and actual environment. It will stop if it detects people or cars within 3 meters and can avoid obstacles on the road automatically. When it arrives at the target location, it will text the person and wait for up to 30 minutes before going on to the next order delivery. Still, the auto-driving car is more of an experimental product for now. It's very slow and even less efficient than delivering the products to a pick-up point and wait for the customer to pick it up.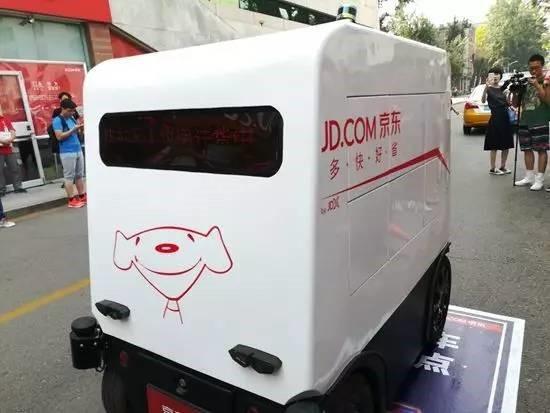 Back in 2009, JD experienced a shortfall in its delivery capacity during the Chinese New Year holiday and was unable to fulfill orders placed by many customers. As the online shopping market grows, the logistics and inventory management system are facing increasing challenges during peak days, such as 6.18, 11.11, and traditional holidays such as the Lunar New Year. JD's smart warehouse is six times more efficient than traditional warehouses. It only requires minimum amount of personnel to manage the warehouse, which significantly reduces operation cost - during periods of time when orders spike, traditional warehouses are forced to hire large number of temporary workers to fulfill the demand. JD's automated warehouse would require no more personnel at peak days, since it only needs to adjust the system and have it operate at a higher capacity. The new delivery methods serve the same purpose. Neither drones nor self-driving vehicles need to take vacations during a time such as New Year, when orders spike. These innovative technologies, as they mature, will give the company the competitive edge it needs to be winning in the competitive Chinese e-commerce market.
JD Stock Appears To Be Trading At A Discount
JD is not an easy company to value because of its size, growth, and the lack of comparables. We decided to examine the company based on its revenues, EBITDA, profits, and growth potential, and compare those metrics against those of its main competitors/comparables in Alibaba and Amazon.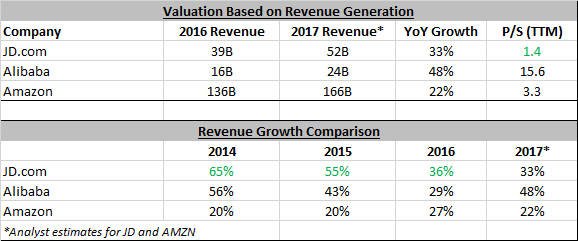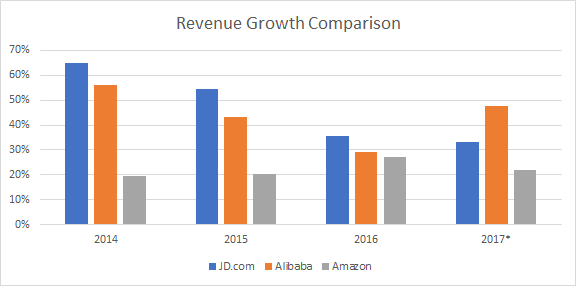 Looking at the figures, JD is a revenue generating machine still in high growth mode. But its price-to-sales ratio is much lower compared to Alibaba and Amazon's. Out of the two comparables, Amazon is a better one, given the similarity of the business models. We believe growth in the Chinese e-commerce market will remain high, and JD is likely to achieve higher growth than Amazon in the next several years.


It is trading at a lower multiple both from a forward EBITDA and forward earning perspective. Looking at the PE/G ratios, JD seems to be trading at a discount to its growth rate compared to both Alibaba and Amazon. A potential concern here is the EPS growth rate. The market's estimate is tremendously high, and investors should pay close attention to JD's bottom line and how fast it would be able to turn its revenue into profit. Based on the most recent earnings call, it actually sounded like the company is positioned to achieve the profit goal soon.
Conclusion
With an extremely strong business model and strategic plan, combined with the world's biggest retail market, the upside in JD is beyond imagination. The company's capabilities, services, and footprint are only mentioned so much in this article. We believe JD is a long-term winner, and we will continue to pay attention to the company's earnings results, investments, partnerships, and strategies and follow up with our updated research.
This article was written by
DX2 Capital is a New York-based global long/short equity fund that primarily invests in growth companies, based in Asia, North America, and Latin America, that are shaping the world or have the potential to become future market leaders. The fund invests across all market cap spectrums and focuses on the technology, financials, and retail sectors.We believe in a balanced portfolio with global diversification. We focus on risk-adjusted return measured by Sharpe and Sortino ratios.
Analyst's Disclosure: I am/we are long JD. I wrote this article myself, and it expresses my own opinions. I am not receiving compensation for it (other than from Seeking Alpha). I have no business relationship with any company whose stock is mentioned in this article.
Seeking Alpha's Disclosure: Past performance is no guarantee of future results. No recommendation or advice is being given as to whether any investment is suitable for a particular investor. Any views or opinions expressed above may not reflect those of Seeking Alpha as a whole. Seeking Alpha is not a licensed securities dealer, broker or US investment adviser or investment bank. Our analysts are third party authors that include both professional investors and individual investors who may not be licensed or certified by any institute or regulatory body.