Last Friday, the Bureau of Labor Statistics announced that employers created 222,000 jobs in the US last month. While the creation number was quite robust, the unemployment rate rose slightly to 4.4%. Typically, investors only concern themselves with the changes in the number of payroll jobs and the unemployment rate when determining the health of the economy. There are other indicators, however, that can measure the degree of 'slack' in the labor market. If the labor market tightens, labor costs will rise and investors could see pressures on profits.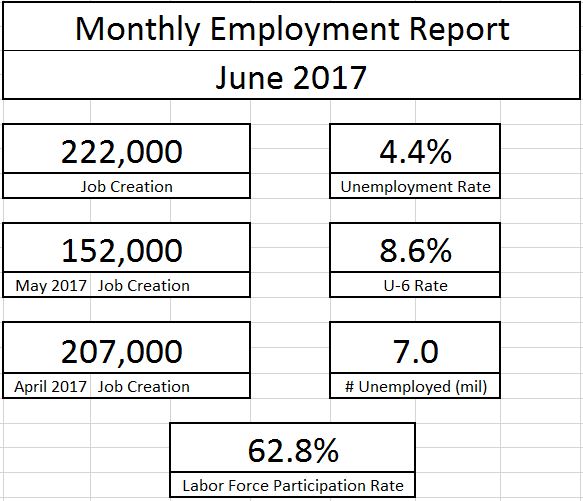 While the unemployment rate is like the rate during the last peak business cycle, many changes have occurred. First, the total number of payroll jobs is nearly 8 million higher than the peak of January 2008. This would indicate that the economy has created an average of 70,500 jobs per month since the start of 2008.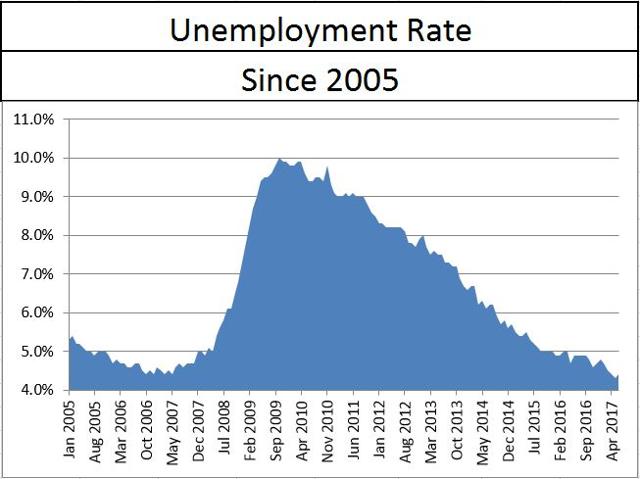 The U6 unemployment rate, which is the broadest measure of unemployment that includes marginally attached workers and part-time employees, is still slightly higher than in 2006 and 2007. Another measure of this difference is the U6-U3 spread which differentiates between the traditional rate and the broader rate. At 4.2%, the spread is noticeably higher than 3.5% during 2006 and 2007. With a higher number of individuals either unemployed or marginally attached, it appears as if some slack remains in the labor market.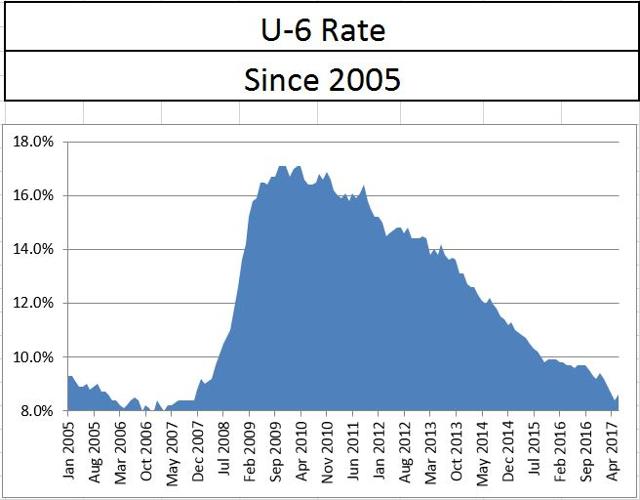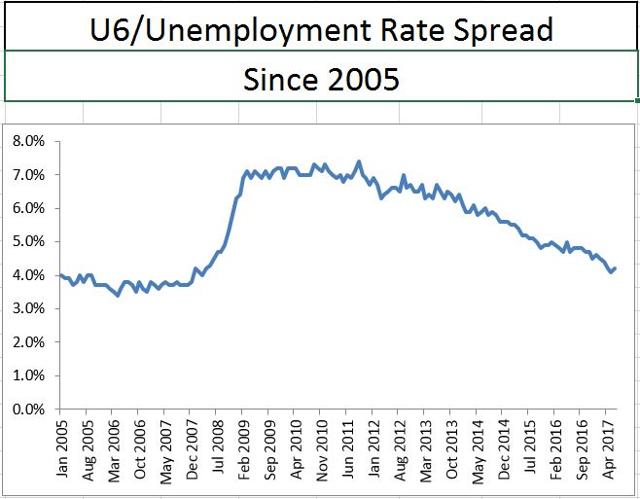 Another indicator of some slack remaining in the labor market is in the examination of unemployment duration. The average unemployed person is currently spending just under 25 weeks finding a new job, higher than the average of 16 weeks from the height of the previous business cycle.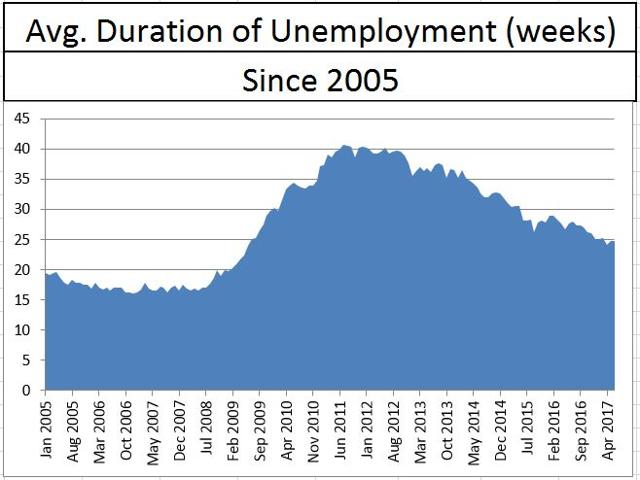 Still, other data appear to show that the labor market is performing better than in the prior business cycle. When comparing unemployment rates between full-time and part-time employment, the unemployment rate for full-time employees is lower than at any point in the prior business cycle. There's no known explanation as to why full-time unemployment is so low, yet the U6 rate continues slightly higher other than a significant increase of individuals into the labor force.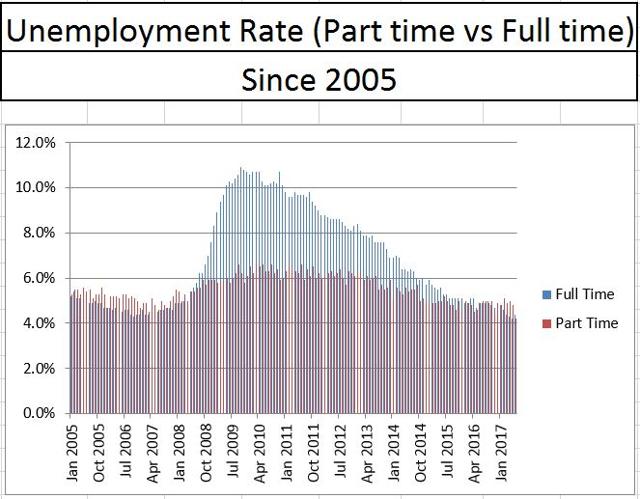 Overall, the economy is at or near full employment. The unemployment duration and U6 levels should continue to fall as new entrants to the labor force find full-time employment. As investors continue to examine how this will affect the economy, they should keep close eye on the relationship between changes in average hourly earnings and changes in prices. Investors should expect labor costs to rise as the job market continues to tighten, subsequently pushing prices up.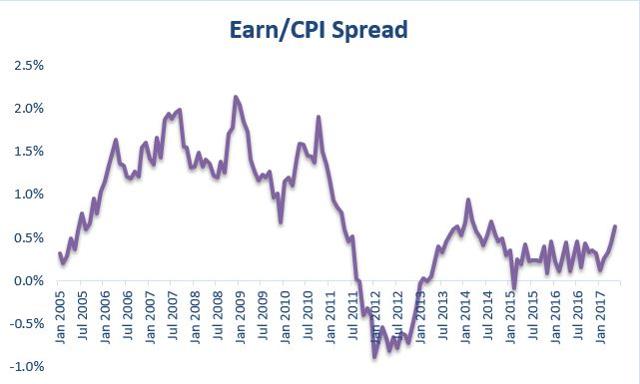 Disclosure: I/we have no positions in any stocks mentioned, and no plans to initiate any positions within the next 72 hours.
I wrote this article myself, and it expresses my own opinions. I am not receiving compensation for it (other than from Seeking Alpha). I have no business relationship with any company whose stock is mentioned in this article.