The cargo market has shown below forecasted growth rates for some years after the global economic crisis. This below-expected growth rate has put pressure on shipping via sea and air. For jet maker Boeing (NYSE:BA), this has resulted in having to lower its production on the Boeing 747 program, with the possibility of having to kill it sooner or later. In this article, I want to have a look at how many McDonnell Douglas MD-11 aircraft are still flying around and when most aircraft are up for replacement.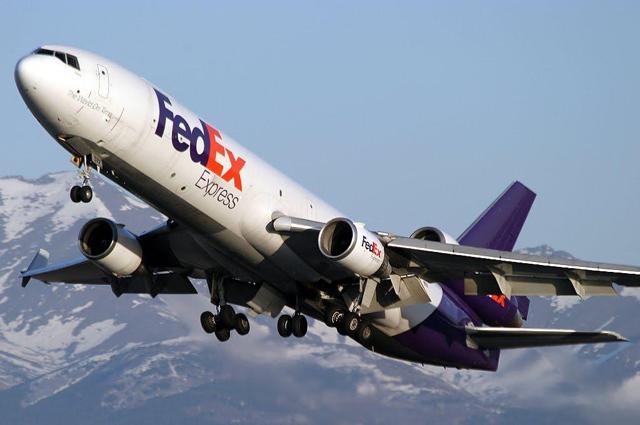 Source: Aero Pacific Flightlines
Specifications

The Boeing 747 and McDonnell Douglas MD-11 have a few things in common, but differ on some points as well. What they have in common is that both aircraft are proven freighters and had a dedicated freighter variant. Where they differ is, of course, in the cargo capacity, and the McDonnell Douglas production has been halted for over a decade now, while the Boeing 747 is still in production. Additionally, the dedicated freighter and converted freighter variants of the MD-11 are quite similar, while differences between the Boeing 747 dedicated freighters and converted freighters are relatively big.
Additionally, the McDonnell Douglas MD-11 is no longer in passenger service, which means that there are no passenger variants left for replacement.
Retirement age study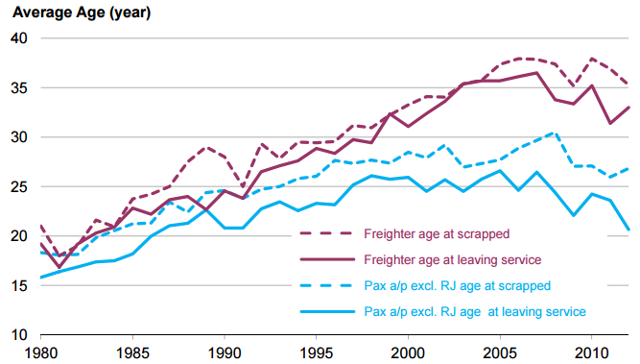 Figure 1: Average retirement age aircraft (Source: Boeing)
The main question that needs to be answered is when the replacement cycle for the McDonnell Douglas MD-11 kicks in. In 2013, Boeing conducted a study, and it shows freighters are withdrawn from service when they reach the age of 30-35 years, while it is 20-25 years for passenger aircraft.
Since the MD-11 is only active on the freighter market, the replacement age would be around 30-35 years. The next step is to look among the various McDonnell Douglas MD-11 and see how many of them are still in use and what their ages are.
Operators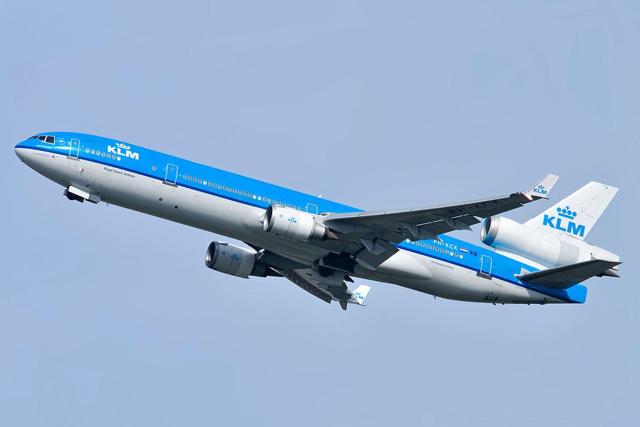 Source: WikiMedia
Table 1: Deliveries McDonnell Douglas MD-11

In total, 200 McDonnell Douglas MD-11 aircraft were built. Out of these 200 aircraft, 58 were dedicated freighters. To determine the replacement potential for current-generation aircraft, it is important to see how many aircraft are still in operation. For the MD-11, many aircraft have been scrapped, written off or stored. So, the actual need for replacement is likely smaller than the 200 aircraft that were delivered.
Table 2: McDonnell Douglas MD-11 still in service

What we see is that out of the 200 aircraft, 122 are still in service with an average age of 23.4 years, and 14 aircraft, which are not used for spare parts, are in storage with an average age of 23.6 years. For freighter aircraft, this is a relatively young fleet. The oldest MD-11 that is still in service is 27.5 years old and flies for FedEx Express (NYSE:FDX). On average, it would take at most another 12 years for the MD-11 fleet to be retired.
Retirement peak
What makes things rather difficult is that it remains mostly unknown which aircraft retires at what age. FedEx initially seemed to target the MD-11s to be taken out of service at 30 years, but seemed to accelerate this phase out as demand for air cargo transport remained weak. However, we have recently seen some recovery in the market, which could push that retirement age back to 30 years. In the past, freighter airlines have been taking their aircraft out of service at the age of 40. I think that is something that we will not see happening, since airports have implemented regulations on emissions and noise levels, and Boeing has been working with airlines to make freighter purchases more worthwhile. So that upper limit for the retirement age of the MD-11 also should be at 35 years.
Subdividing the FedEx and UPS fleets into blocks of 5 aircraft, each with an average age, we get the following overview of aircraft reaching either the 30-year mark or the 35-year mark:

What we see is that until 2030, all 122 aircraft in active service will have reached the age of 30. If that indeed is the retirement age, then replacement should start in 2021 and peak in 2023-2024. If the retirement age is more towards 35 years, then this peak is in 2028-2029. Either way, there seems to be a replacement cycle starting in the next decade.
Replacement aircraft

What we see is that without doubt, the Boeing 777F is the dedicated freighter that fits best as the replacement aircraft for the MD-11F. The aircraft is heavier, but also transports more payload over a bigger distance. The Boeing 767-300F is not a one-to-one replacement, and the Airbus (OTCPK:EADSF) A330-200F also is smaller than the MD-11F.
Boeing has contemplated the launch of a passenger-to-freighter conversion program for the Boeing 777-200ER, which would fit quite well as a MD-11F replacement, but it seems that there is little to no market space for this aircraft, as airlines are using their aircraft to the fullest in passenger service. Additionally, the company is likely more willing to sell the Boeing 777F to airlines.
Orders
While there seems to be need for a replacement somewhere in the next decade, so far little to no orders have been placed for aircraft that can closely match the capabilities of the MD-11F. FedEx has a total of 69 aircraft on order, but these will be used to replace aircraft other than the MD-11F. Currently, the airline has only 16 Boeing 777F aircraft on order with Boeing for a fleet of 57 aircraft that will need replacement. With the current growth forecast for the air cargo market, the MD-11F needs a replacement, which opens up opportunities for the company to sell an additional 40 Boeing 777F aircraft to FedEx to be delivered in the next decade.
UPS has 14 Boeing 747-8F aircraft on order, with options for another 14 aircraft. These aircraft are likely to be used for replacement of the Boeing 747 freighters in the UPS fleet, while the other 14 units could be used for growing the fleet. Alternatively, the 14 options could be converted to orders for the Boeing 777F, which would replace the MD-11F. With 37 MD-11 aircraft in the fleet and 14 possible existing orders to be converted, there should be at least 20-25 more orders to replace the MD-11F fleet.
Lufthansa (OTCQX:DLAKF) Cargo operates a total of 12 MD-11F aircraft, with 2 aircraft in storage. The airline previously ordered the Boeing 777F aircraft and seems to be pleased with its performance. I deem it likely that the airline will place a follow-up order for at least 10 Boeing 777F aircraft in the future to replace its MD-11F fleet.
Conclusion
The MD-11F replacement cycle will likely peak in 2023-2024, but so far only a few orders to replace the MD-11F have been placed. This has to do with the fact that there is no pressure to replace the MD-11F, as they are quite cheap to operate in the current environment with low depreciation and relatively low fuel costs. Additionally, freighter airlines are likely to commit to purchasing aircraft as late as possible to see how the cargo market develops. This way, the carriers can align capacity with demand.
All with all, the entire MD-11 fleet is ripe for replacement in the upcoming decade, and the 3 biggest MD-11 operators could order as much as 75 Boeing 777F jets.
If you would like to receive updates for my upcoming articles, please click the "Follow" text at the top of this page next to my profile.
Disclosure: I am/we are long BA.
I wrote this article myself, and it expresses my own opinions. I am not receiving compensation for it (other than from Seeking Alpha). I have no business relationship with any company whose stock is mentioned in this article.
Editor's Note: This article discusses one or more securities that do not trade on a major U.S. exchange. Please be aware of the risks associated with these stocks.