Stock markets continue to hold onto most of their 2017 rallies, and there are not many industry sectors that have benefited in ways similar to the banking sector. This, along with share buybacks and a boost in dividends, has propelled Citigroup Inc. (NYSE:C) to highs near $66.95 and brought renewed attention to a stock that has become increasingly overlooked in the last few months. But even with these rallies, the fact remains that Citi's stock price has remained resistant to long-term upward price movements and these are trends that could be exacerbated by a changing dovish tone in the public commentaries that are released by voting members of the Federal Reserve. As long as this continues, it spells trouble for the stock and investors should position for a drop back into the low $60s. But if you are maintaining a long-term view in Citigroup, these are moves which can then be used as a basis for bullish positions that should benefit from recent strategy moves that support the broader fundamentals of the company.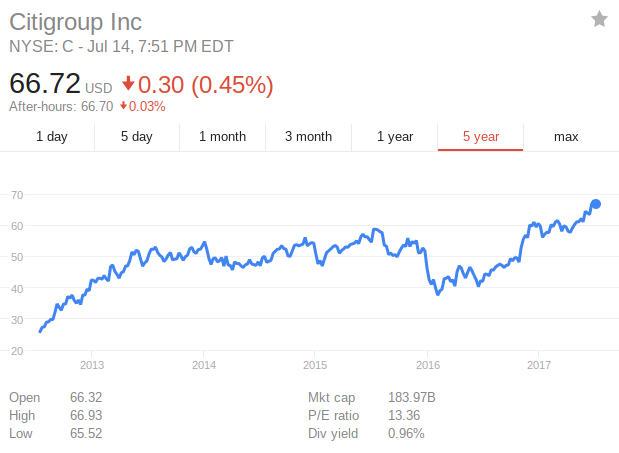 First, it is critical for investors to understand which issues are concerning the Fed, as changes in interest rate expectations will likely alter the revenue outlook at Citigroup for the remainder of this year. Systemic declines in energy markets have put WTI crude prices at levels low enough to start influencing consumer inflation numbers and these are trends that have already become apparent over the last year.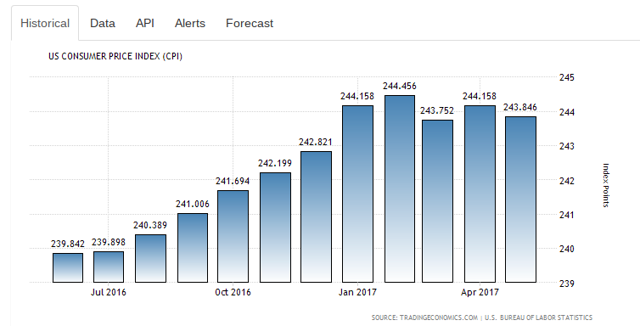 As it began its current rate hike cycle, the Fed consistently expressed concerns over problematic increases in consumer prices, but stalling figures have been released throughout 2017. Now that these trends have changed, the Fed has altered its stance in favor of supporting wage growth in several key sectors. In the chart below, we can see high volatility in these areas, and this should be viewed as a legitimate concern for the US economy. Ultimately, this means a lower interest rate environment that will make it more difficult for Citigroup to build on its revenue expectations even with the encouraging results in earnings that were posted at the end of last week.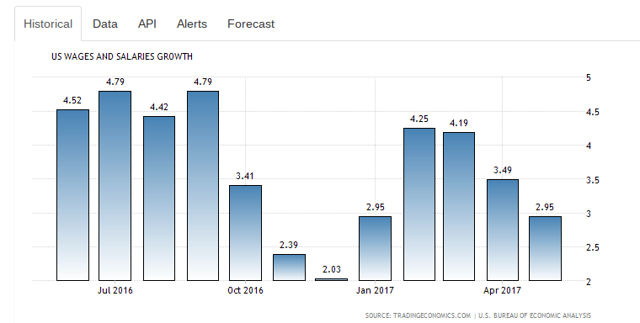 Longer term, this does not remove most of the bullish arguments for holding the stock. We can see a high level of confirmation here after the company's recent decision to repurchase $15.6 billion of common stock over the next year. This came in conjunction with announcements that Citi will double its quarterly dividend to 32 cents per share. But these factors must be weighed against the mixed earnings results that were posted in Citigroup's latest releases.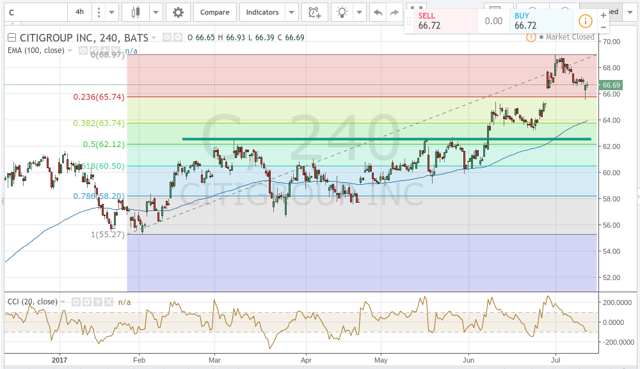 From a trend perspective, the rallies in Citigroup are looking overextended on a price and time basis. Topping patterns have formed near $66.95 and a retest of support at the 50% Fibonacci retracement of the move from $55.30 would put us near critical price levels at $62.60. Further commentary from the Fed suggesting a dovish interest rate environment could be the fundamental catalyst for this type of move if we continue to see these types of statements after the summer trading period has run its course. On the positive side, we are seeing a bullish divergence when looking at readings in the Commodity Channel Index on the medium-term charts. This suggests that further declines are unsustainable but, on its own, this is not enough of an argument to be used as a basis for new long positions. Rather, it should be viewed as a suggestion that prices are unlikely to fall through support levels at $62.60 - and this is ultimately the price zone that should be viewed as suitable for patient investors looking to establish a bullish stance on the stock.
Disclosure: I/we have no positions in any stocks mentioned, and no plans to initiate any positions within the next 72 hours.
I wrote this article myself, and it expresses my own opinions. I am not receiving compensation for it (other than from Seeking Alpha). I have no business relationship with any company whose stock is mentioned in this article.