Mr. Market really wants to know if Kinder Morgan is going to return to the good old days of growth. That is when the stock price is going to recover. The majority of the businesses of Kinder Morgan (KMI) are highly predictable.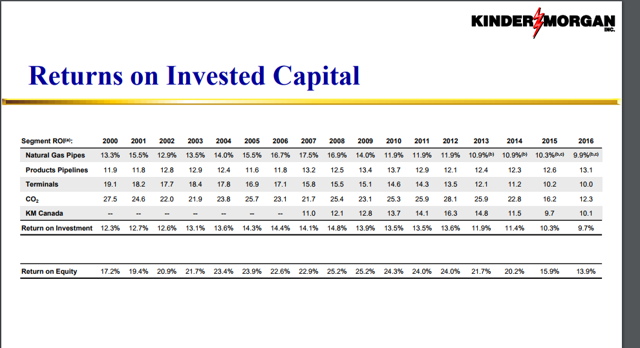 Source: Kinder Morgan June 7, 2018, European Investor Update
The market is looking to get back to the days when the return on equity was over 20%. The market does not care about corporate organization or any other kinds of excuses. It wants the Kinder Morgan of yesteryear that made tons of money. So management needs to answer the long-term question, not the next quarterly earnings variation. That earnings variation is frequently easily explained. More importantly, cash flow has been steady the whole time.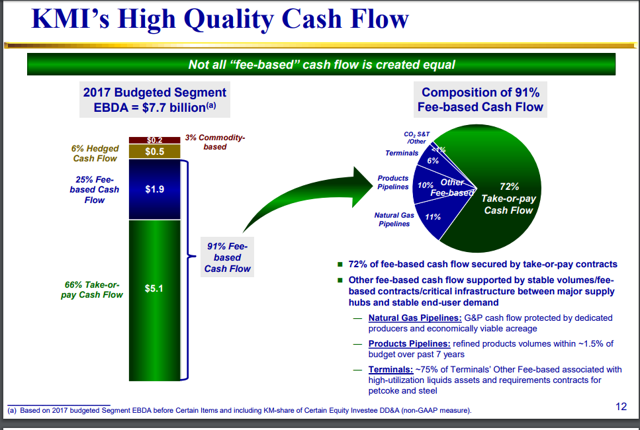 Source: Kinder Morgan June 7, 2018, European Investor Update
The kinds of businesses shown above almost do not need quarterly updates. The annual guidance really does the job. Mr. Market may fall all over himself when the company beats guidance by a nickle. Or he may have a heart attack over one quarter of a penny earnings shortfall. But the basic cash flow was predicted at the beginning of the year. The fact is that cash flow is highly predictable and will not vary much.
It took a major commodity price earthquake a few years back to really change volumes. Even then cash flow held on remarkably well. Many of us were writing about cash flow from operations that changed (hold on to your seats now) 5% (gasp!). Frankly, for the serious investor, a five percent change when the rest of the industry struggled was basically no change. I was writing about reorganizations right, left, and in-between. So a five percent change one way or the other just was not significant.
The biggest news was the unexpected transition from an income stock to a retrenchment strategy followed by growth. Mr. Market has survived the retrenchment, though he hated the lack of income. Now he is demanding the growth part. He knows that if there is going to be significant quarterly comparisons, it has to come from growth.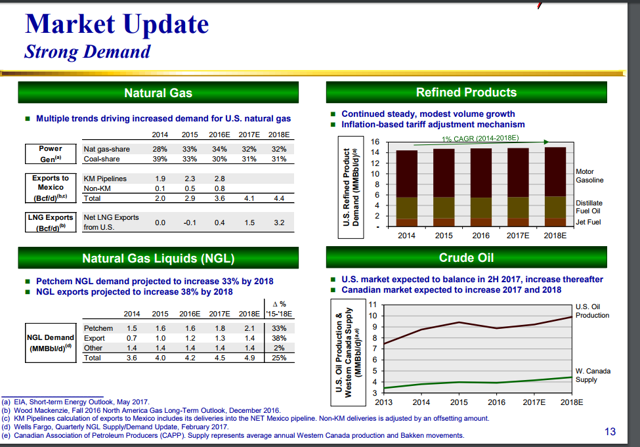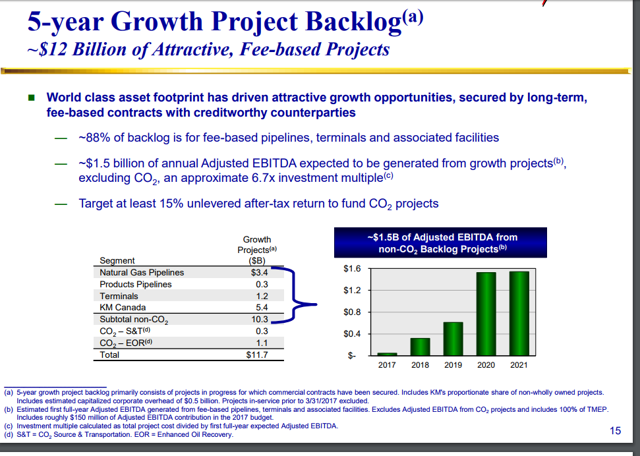 Source: Kinder Morgan June 7, 2018, European Investor Update
Some growth can be expected through existing systems. But a company of this size typically averages about 2% to 5% a year from existing systems. For most investors, that is not worth considering. The real growth will be in the part shown in the second slide. Recovering the stock price and the dividend are a priority.
Management needs to do better than they did in the past adding accretive growth projects. To some extent, the finance market conditions have forced this change. The most advertised change is KMI Canada. Construction on that should start soon and be done in a few years. But initial startup will not be over for a few months after that. So meaningful profits will probably occur in 2020. That is a few years away. In the meantime, some intrastate industry activities may create some growth opportunities.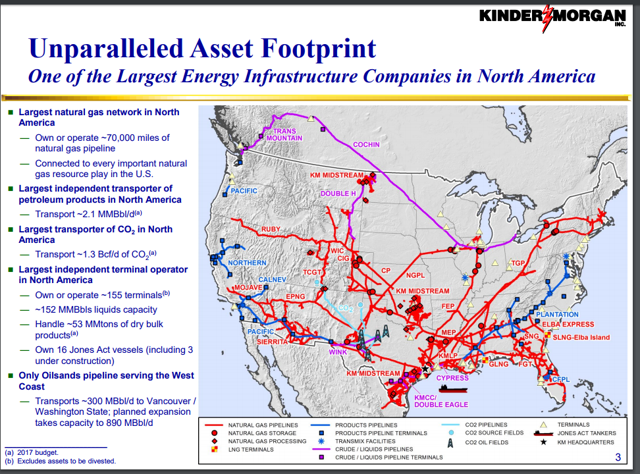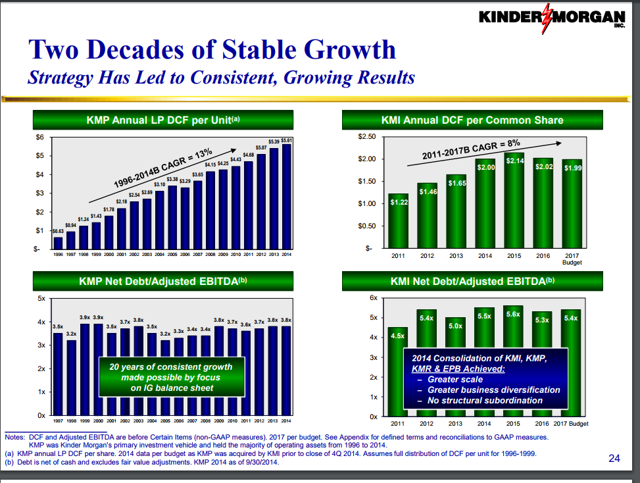 Source: Kinder Morgan June 7, 2018, European Investor Update
In the past, the capital project backlog has proved to be very flexible. As visible as the Canadian project is, the intrastate projects will provide much more significant growth. They are added to the project backlog and are completed far faster. While each project is usually less costly and far less visible to the market. In sheer numbers, they have the ability to exceed the Canadian Trans Mountain project in importance. The above map gives an investor some idea of the exposure to some hot areas like the Permian, Scoop and Stack. All of those areas need more infrastructure to support increasing production that all those very visible purchases have promised. This company is in a position to complete a lot of small expansion projects from cash flow.
As shown in the second slide, the distributable cash flow may have leveled off (relatively speaking). But that is atypical in the history of the company. Plus, that distributable cash flow performance was not bad considering the commodity price decline during the period. The sale of Kinder Morgan Canada stock enabled the company to decrease its debt yet again to the surprise of Mr. Market.
But now, much of the debt decreasing is over with. It is time to get back on the growth wagon. Management appears to be doing just that, so this next earnings report will probably be far more important for the growth projects update than it will be for the earnings. Every stock price is at least partially valued based upon expectations. This stock has very little expectations in its value. That is a typical sign of a bottom. So from here on in, it will be hard for management to go wrong as long as they emphasize growth. Large companies frequently take a little while to get going. But once they do, the growth quality is frequently unmatched by others in the market. This stock should double over the next five years as management returns the company to historical growth powered by growth projects and acquisitions.
Disclaimer: I am not an investment advisor, and this is not a recommendation to buy or sell a security. Investors are recommended to read all of the company's filings and press releases as well as do their own research to determine if the company fits their own investment objectives and risk portfolios.
Disclosure: I/we have no positions in any stocks mentioned, and no plans to initiate any positions within the next 72 hours.
I wrote this article myself, and it expresses my own opinions. I am not receiving compensation for it (other than from Seeking Alpha). I have no business relationship with any company whose stock is mentioned in this article.