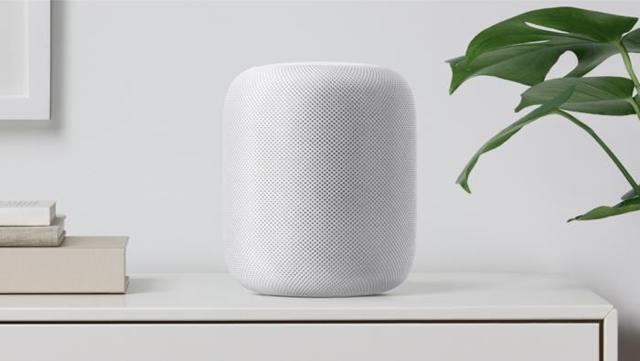 source: Apple
Apple (NASDAQ:AAPL) has a lot riding on the performance of the upcoming release of its iPhone 8, and so far the company's progress in meeting the release deadline with the additional features the market is looking for, is deteriorating.
Combined with the latest news concerning Siri users abandoning the inferior Apple voice assistant in favor of high quality offerings from Amazon (NASDAQ:AMZN) and Google (NASDAQ:GOOG) (NASDAQ:GOOGL), and it's not a good near-term outlook for the company, which continues to struggle to execute its strategy.
iPhone 8 struggles continue
Apple now faces a double-edged sword in its effort to release the iPhone 8 in September. If the company is able to do so, fading expectations could result in a nice upward move in its share price if it's able to deliver.
On the other hand, if it does fail to meet its September release, and if some of its features aren't included in the design, it could put a lot of downward pressure on the share price of the company.
Reports last week suggest there are internal technical issues Apple is having troubles solving, as well as its supply chain.
The primary problems being reported are concerning the fingerprint sensor and 3-D face-scanner. Bank of America Merrill Lynch analysts said the company is "working through" the problems associated with those two parts of iPhone 8.
It has also been suggested that Apple may abandon the fingerprint sensor and instead opt to go with a "face-scanning feature to verify purchases and to let users access the smartphone's software." It's not clear at this time if that would be considered a negative by iPhone users. Apple may be forced to go this route if its employees and supply chain can't solve the problem in time for the release.
Apple's decision will likely be determined by how it believes the market would respond to different means of verification as measured against delaying the release.
At this time if there is a delay, it is estimated to be at longest by about a month. If there is a delay, that may be an optimistic outlook. If they can't solve the problem before launch, there is nothing to suggest another month will produce the answer.
Users abandoning Siri in droves
With voice assistants and the accompanying speakers being a burgeoning market, it's not insignificant that Apple is losing Siri users at a rapid pace, while its competitors are enjoying solid growth. That's especially true for Amazon, which has had its number of unique monthly users soar from 0.8 million to 2.8 million over the last twelve months, according to Verto Analytics.
Even worse, engagement with Siri has plummeted by almost half, from 21 percent to 11 percent, primarily from the low-quality of experience with Siri, as well as Apple not having a speaker to compete in the market.
Stickiness for Amazon's Alexa has jumped from 10 percent to 22 percent over the last year, revealing the momentum has swung solidly in Amazon's direction, and to a lesser degree, that of Google and Microsoft.
So while its competitors are improving their assistant and speaker offerings, Apple is still on the sidelines. With a decline in its user base of 7.3 million, or 15 percent, the question is how many will be left when Apple finally offers a speaker, and what the perceived value will be.
Part of the problem for Siri in my view has been the absence of a speaker. It doesn't perform well when on the move, and of course there are far fewer important uses than in the home, where numerous gadgets and products can be accessed by the voice assistant.
That Apple is this far behind suggests to me it continues to struggle with maintaining quality and improving its array of products.
Conclusion
Even though we have no idea at this time if Apple is going to release iPhone 8 on time, where the company is taking a hit, in my view, is in its execution and reliability. Also, as just mentioned, the ability to perform at a high level across a variety of products by the management team appears to be a legitimate issue.
For long-term investors, I'm not sure if the release of the iPhone 8 a few weeks later is going to matter much, as the company will take an obvious short-term hit, which could be an opportunity for shorts to capture some quick earnings.
What is of concern is if Apple isn't able to make the needed changes to release it soon after the proposed release period, and extend the time it takes to bring it to market. Combined with a weakening performance of Siri, it once again generates concerns of competence for the tech giant.
As the company stands, the next iPhone cycle is vital to its performance over next 18 months or so, and if the company falters there, or has to change some of its anticipated features in order to meet the deadline, it could be a disaster.
The improvement in its service business won't be able to offset the downward pressure if this is how it plays out.
Apple is still an iPhone company, and while mentioning Siri and its underperformance and lower quality, that isn't what will drive the share price of the company, even if it totally fails. The point in that is the company appears to be struggling with quality and execution, and if that perception grows because of issues surrounding the iPhone and other Apple products, it could point to an internal pattern that could be detrimental to shareholders over the long term.
Again, the positive spin is now that expectations are being lowered, and if the company pulls through and delivers on expectations, it could enjoy an even bigger upward move than originally looked for.
It won't take too long before we find out which of these two scenarios play out.
Disclosure: I/we have no positions in any stocks mentioned, and no plans to initiate any positions within the next 72 hours.
I wrote this article myself, and it expresses my own opinions. I am not receiving compensation for it (other than from Seeking Alpha). I have no business relationship with any company whose stock is mentioned in this article.