Shares of The Boeing Company (BA) have recently reached new highs trading above the $205 level. Investors who have been patient enough have been rewarded. The current median price forecast for Boeing is $200 per share. In an article that I wrote in 2015, I concluded that Boeing shares should hit $200 in either 2017 supported by a higher price multiple when certain risks where taken out. In this article, I want to look at how Boeing got there and how much of that forecast did indeed develop and where there are differences.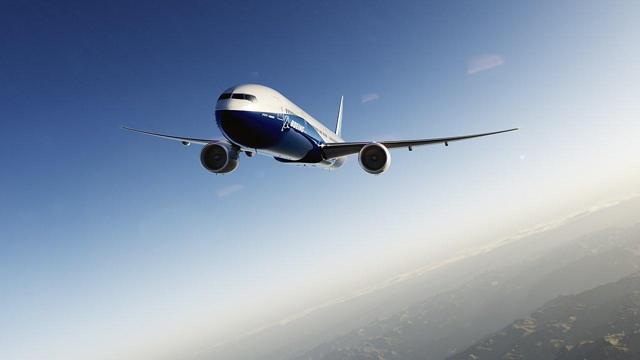 Image courtesy of The Boeing Company
Price-to-earnings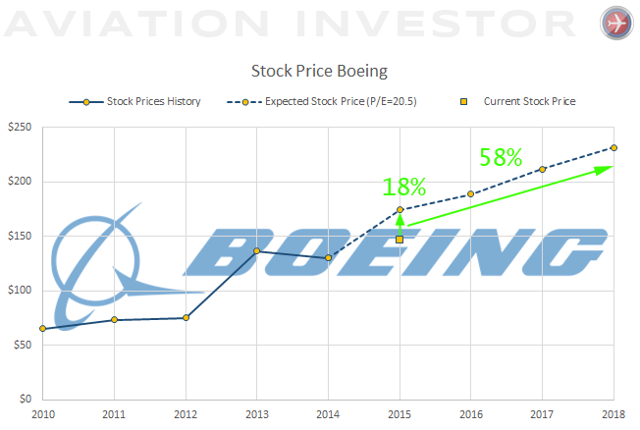 Figure 1: Stock price project based on P/E (Source: Dhierin-Perkash Bechai)
In May 2015, Boeing's shares were trading around the $150 level and a price multiple of 18. At that time, I also projected that Boeing would at least be trading at 20.5 times its earnings, which would push the projected stock price for 2017 to roughly $211.50 with EPS expected to be $10.30.
Fast forward to 2017 and things are looking quite close to what I projected, at least if you look at the share prices. Boeing shares currently trade at $208.50 with a twelve-month trailing price-to-earnings ratio of 24.5. So that price multiple of 20.5 seems to have been somewhat conservative. One of the reasons for Boeing's price multiple to climb is the fact that Boeing recognized a charge in the second quarter of 2016, without this charge and at constant share count this EPS would have been $10.54 per share.
So, what we are seeing is that, to date, the forecast has been quite accurate for something that has been penned 2 years ago:

The positives
Two years ago, the positive for Boeing, in my view, was the Boeing 787 going cash positive in 2016 and this indeed did happen. In Q1 2015, the quarter before I wrote the 2015 article, Boeing lost $793 million more on the production of the Boeing 787 production than it assumed using per aircraft average figures for the entire accounting block or $26.4 million per delivered aircraft. In Q1 2017, Boeing made $316 million more than anticipated or $9.9 million per delivered aircraft.
Overall, Boeing is still in the early stages of ramping up the cash flow from the Dreamliner program, but the Boeing 787 has been quite good to Boeing's cash profile.
What I viewed as another positive was the Boeing 777X, where I expected Boeing to be able to keep production at 7 aircraft per month minimum. This, however, has been a far too bullish expectation as airlines are currently aligning their fleets with demand and the Boeing 787 and Airbus A350 seem to be the somewhat smaller but preferred alternatives.
The risks

Image courtesy of The Boeing Company
In 2015, I marked the free cash flow as a possible risk to Boeing's valuation. This free cash flow risk, driven by the Boeing 787, has not really materialized other than that we saw the SEC announcing a probe to investigate Boeing's accounting method when it comes to the accounting method on the Boeing 787 and Boeing 747 programs. The announcement resulted in Boeing shares dropping to the $100 level in early 2016.
Another risk, in my view, was the Boeing Defense unit. There were opportunities for drones, jet trainers and bomber contracts. Boeing has not been able to win the bomber contract and as far as I could see there has not really been a break through when it comes to drones for Boeing. The T-X contract for the trainer jet replacement will be awarded later this year and Boeing and Lockheed Martin (LMT) seem to be going head to head.
The tanker program is still a pain for Boeing, but the jet maker is expecting a lot from the program. Two years ago, nobody would have thought that Trump would be the next president of the United States. His rhetoric, which puts pressure on NATO members to up their defense budgets, and overall political tension in the world in combination with terrorism has put defense stocks somewhat more in focus, which is a positive that I didn't foresee for Boeing two years ago.
Conclusion
This could have been a 'I told you so'-styled article, but I think there are some observations that are more important. What we see is that much of Boeing's valuation seems to make sense if we take the EPS adjusted for charges coupled with the steady cash performance. So even with the focus on defense stocks, Boeing's share prices are not overblown.
What is interesting to observe is that the Boeing 787 went from a negative $26.4 million per unit cash performance to positive $9.9 million, but the market for the Boeing 777X has not quite met my expectations.
Boeing shares soared as there is a renewed focus on defense budgets. At the same time, we see that there has been very little movement in the past two years, at least no major news. The tanker program has accumulated charges and delays, while Boeing has not won the bomber contract and a decision on the contract award for the T-X jet has not yet been taken.
I think that Boeing would not be anywhere close to the $200 level if it weren't for Trump, who brings his own set of rules to the political game, to be the president of the United States. If you dig a bit deeper, much of the valuation of Boeing can be attributed to correcting Boeing's twelve-month-trailing figures corrected for charges, but for many investors the focus on defense has been a reason to buy Boeing shares and allow the shares to trade at higher price multiples.
On the 14th of July, JP Morgan upgraded Boeing shares to Overweight with a price target of $240. The price I put for Boeing in 2018 is $231. What do you think? Will Boeing reach those levels? Let me know in the comment section.
If you would like to receive updates for my upcoming articles, please click the "Follow" text at the top of this page next to my profile.
Disclosure: I am/we are long BA.
I wrote this article myself, and it expresses my own opinions. I am not receiving compensation for it (other than from Seeking Alpha). I have no business relationship with any company whose stock is mentioned in this article.