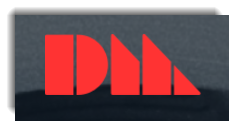 Quick Take
GE Ventures (GE) and numerous other corporate investors have participated in a $115 million financing for Desktop Metal.
Desktop has created a family of 3D printers that work with a variety of metal additives to create customized parts for manufacturing processes.
GE is increasingly active in its investment activities as it promotes the adoption of new technologies across its numerous business lines.
Investee Company
Burlington, Massachusetts-based Desktop was founded in 2015 to improve the range of materials that could be used to create parts, from the previously widely-used plastic-based additives to metals.
Management is headed by co-founder and CEO Ric Fulop, who was previously a general partner at North Bridge Venture Partners.
Below is a brief video about Desktop Metal's production system:
(Source: NeoMetrix Technologies)
The company is commercializing two systems:
Studio System – A smaller desktop 3D metal printer for engineers. The Studio system is designed for rapid prototyping and claims to be '10 times less expensive than existing technology today.'
Production System – A larger footprint system designed for manufacturing scale. The system promises to be '100 times faster than today's laser-based additive manufacturing systems.'
Investors in the current deal include a large syndicate of corporate investors and venture capital firms including lead investor New Enterprise Associates, GV (GOOG), GE Ventures, Techtronic Industries – Milwaukee Tool (OTCPK:TTNDY), AEG, Ryobi (OTC:RYBIF), Hoover, Oreck, VAX, Dirt Devil, Lowe's (LOW), Lux Capital, Vertex Ventures, Moonrise Venture Partners, DCVC Opportunity, Tyche, Kleiner Perkins Caufield & Byers, Shenzhen Capital Group, and Saudi Aramco.
Investment Terms and Rationale
Valuation for the round was not disclosed by the participants, and there were no 'whisper' numbers in the tech press.
With the current Series D round, Desktop has raised over $210 million in funding since 2015. The company says it will use the funding as follows,
This latest funding puts us in an ideal position to ship our Studio System in the coming months and our Production System in 2018, while also enabling us to grow our company globally.
GE Ventures has a prominent place in the financing deal. GE has a tremendous stake in increasing the speed of innovation and lowering of development costs that implementing both of Desktop's systems would likely provide.
The global market for 3D printing is expected to reach nearly $33 billion by 2023, a CAGR of almost 26% from 2017 to 2023, according to a market research report by Markets and Markets. 26% CAGR for a six-year period is a very high growth figure for any industry, and investors like GE and the other corporates in the round hope to gain an edge in the marketplace for their internal operations as well as potentially gain from the investment in a promising company.
As Steve Taub, Senior Director of Advanced Manufacturing, GE Ventures stated in the deal announcement,
Desktop Metal's team and technology have delivered on exactly what they've promised: a vision to change the way parts are manufactured, with the innovative metal 3D printing technology to make that a reality. We see a huge potential for engineers to rethink the way parts and products are made both domestically and abroad.
GE has been quite actively investing in startups across a range of industries that encompass its various business lines, as the Excel spreadsheet of its investment history shows.
GEVentures_RecentInvestments2.xlsx
(Source: VentureDeal)
I expect to see a continued aggressive investment strategy from GE as it identifies promising technologies that can help it to lower costs, increase innovation, reduce time to market and provide on-demand manufacturing services at scale.
I write about M&A deals, public company investments in technology startups, and IPOs. Click the Follow button next to my name at the top or bottom of this article if you want to receive future articles automatically.

Supporting Documents
Disclosure: I/we have no positions in any stocks mentioned, and no plans to initiate any positions within the next 72 hours.
I wrote this article myself, and it expresses my own opinions. I am not receiving compensation for it (other than from Seeking Alpha). I have no business relationship with any company whose stock is mentioned in this article.
Editor's Note: This article discusses one or more securities that do not trade on a major U.S. exchange. Please be aware of the risks associated with these stocks.