It is hard not to notice that articles predicting imminent stock market crashes are once-again on the increase. In this article, we provide six reasons (in no particular order) why we think that the market is not about to crash into a recession.
Fear and Loathing
As Ian Bezek showed in his SA article Too Much Bearishness, recent interest in bearish articles on SA is running high. He showed the following snapshot of lead articles from Thursday when the market was making new highs.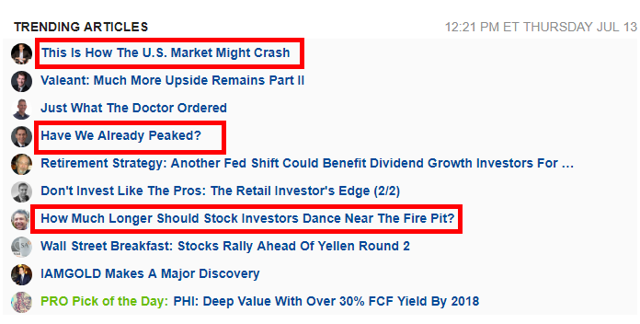 Sentiment among too many investors is either fearfully negative, or at best neutral. The AAII independent investor sentiment survey from this past Wednesday had the ratio of bull:neutral+bear at 28%:72%. That is not exactly "irrational exuberance". Market tops, both major and minor, do not occur when bull sentiment is less than 50%, or bear sentiment is greater than 30% (chart below). This bull market is turning out to be one of the most hated and mistrusted markets of all-time. There is too much fear for the market to be close to a top.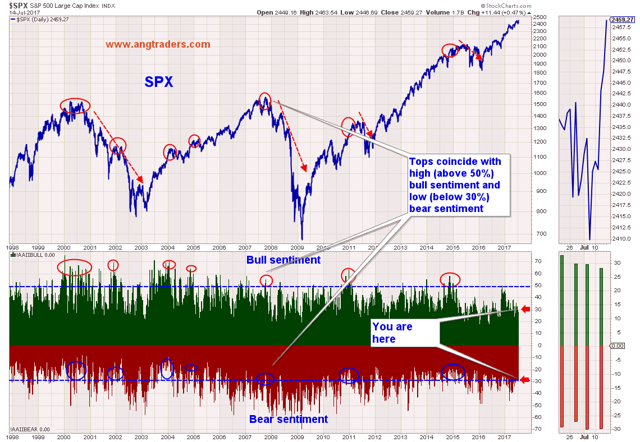 Moving Averages and Other Technical Stuff
The 8-month and 12-month moving averages for the S&P 500 have a solid record reacting early to market crashes; the 8-month MA crossing under the 12-month MA is a sure signal of trouble. The chart below, shows that the 8-month MA continues over top of the 12-month MA.
Other technical measures, such as RSI, MACD, ADX, and the stochastics are all comfortably bullish. This is not a crash-worthy situation (chart below).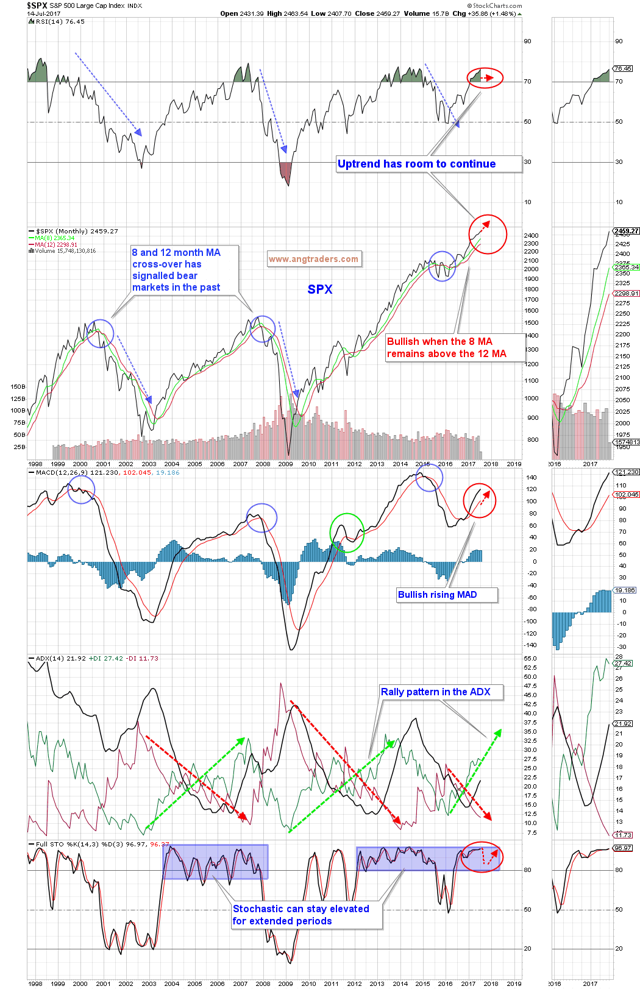 Earnings
GAAP earnings are on the rise and the earnings' MACD and RSI are both solidly bullish (chart below). The S&P 500 tends to respond favorably to rising GAAP earnings.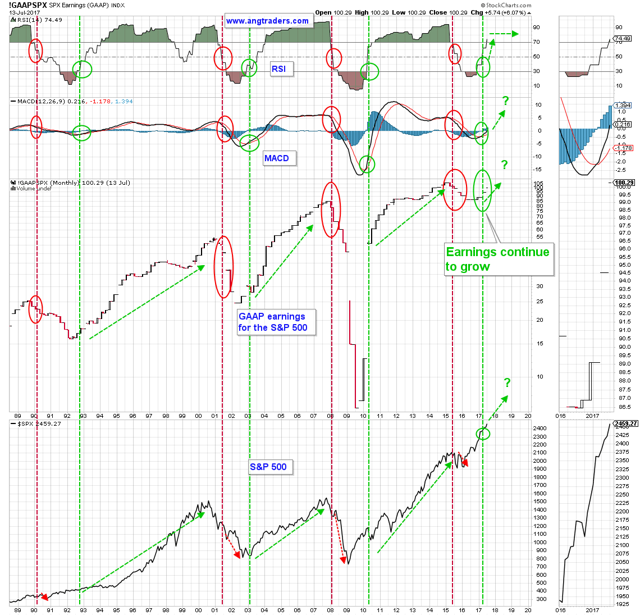 Industrial Production
Except for a six-month lag that occurred in 2002, the rise of industrial production, as it comes off of a trough, signals the start of major bull markets. The chart below, shows that we are in that situation right now. This does not happen at market tops.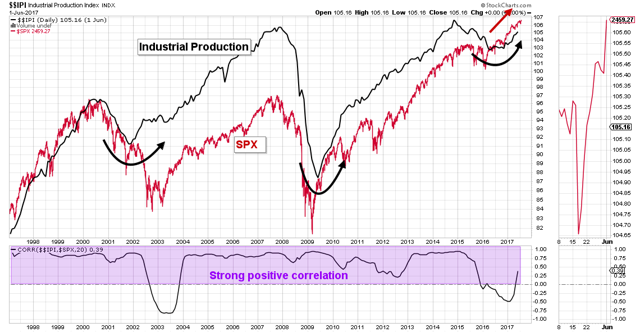 FED Funds Rate
It is common-knowledge that rising interest rates end bull markets. While excessively-high interest rates do tend to coincide with the start of recessions, there is no way we can consider a 1% interest rate too high. And, as the chart below demonstrates, interest rates tend to rise during bull markets. Rising rates from these low levels are certainly not going to put the stock market in danger.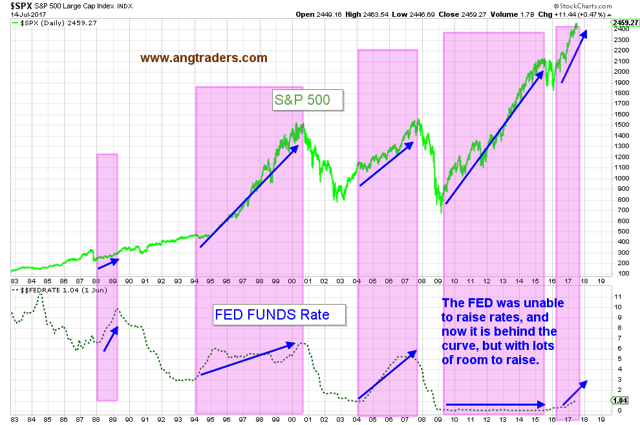 10-year Minus 2-year Rate Differential
Market tops happen when the differential between 10-year and 2-year Treasury rates are inverted (negative), or put more simply, short-term rates being higher than long-term rates. The chart below shows that we are almost +1% of differential in the bull market zone. We are not about to crash into a recession.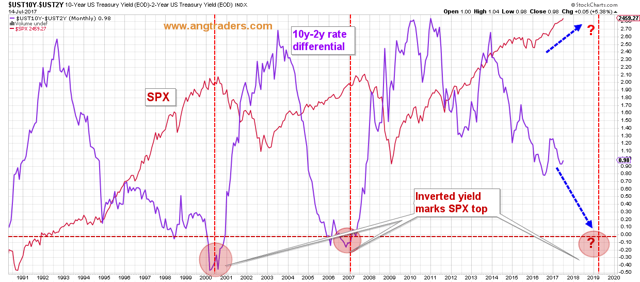 In conclusion, there are psychological, fundamental, and technical reasons why we are not at a market top and we are not close to crashing into a recession. None of this, however, precludes corrections, even painful ones, from materializing.
Disclosure: I am/we are long SPY.
I wrote this article myself, and it expresses my own opinions. I am not receiving compensation for it (other than from Seeking Alpha). I have no business relationship with any company whose stock is mentioned in this article.