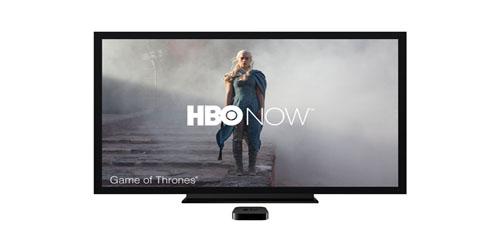 As many investors know, the crown jewel in the AT&T (NYSE:T)/Time Warner deal is HBO. A virtual king of cable, HBO has long been the leader in original, innovative and groundbreaking programming. Yet, with the rise of streaming media (specifically Netflix (NASDAQ:NFLX)), it may be wise for shareholders to make sure they never take HBO's success for granted, because its hold on its own version of the iron throne isn't as tight as it was in previous years.
Before I go any further, let me just make it clear I'm talking long term here. Short term there is no need to panic, as with Game of Thrones back on air (in record-breaking fashion), HBO is in a good position to continue to capitalize on its roster of strong IP. In short, no, the sky is not falling, but those clouds are getting a little darker than in the past.
Let me explain.
We are living in a weird time where the rules for what "is" and what "is not" a success are blurred. No longer can a company strictly point to ratings and say "see this - that's why you should invest with us." For as flawed as ratings can be, they are still a quantitative measure that are helpful in the grand scheme. Of course, then came Netflix, and that grand scheme took a big detour.
Because of Netflix, long-established networks have had to play a new game to win viewers, and these rules are far from being set in stone. Success metrics have now expanded to include buzz, media coverage and award performance. It's that last one I want to focus on for now.
Measuring success based on awards is not a catch-all, but for people who have grown accustomed to solid data, it helps. In fact, awards are possibly more important with TV than with any other medium. Of the Oscars, Grammys and Tony awards, the Emmys are the only one where you consistently see the same nominees for the same performances every year.
That's important not just because the repeated exposure could entice new viewers to jump in and catch up, but because a network can use the name recognition of those shows to help serve as lead-ins/-outs for new programming - which, in turn, continues the cycle of building audiences. It's the "you're watching this, so stay tuned for that" principle. In other words, it's the original "because you watched this" algorithm that Netflix and other streamers so proudly utilize.
Yet, in this new age of "peak TV," eventually something's got to give. The best example of this is a quote from Netflix head Ted Sarandos, who in 2013 told GQ that "the goal is to become HBO faster than HBO can become us." And Netflix is getting awfully close - in fact, now for the first time maybe too close for comfort.
Let's look at this year's Emmy nominations and you'll see what I'm getting at.
In 2016, HBO scored a massive haul of 94 nominations, with 22 wins. This year, it built on that total with 111 nominations - the most of any network. For a year where its two-time Best Drama winning series (Game of Thrones) was ineligible, to be able to meet and exceed last year's total by 17 nominations is impressive.
However, let's look at Netflix. Last year, the streamer scored 54 nominations (with 9 wins), and this year it nearly doubled that showing with 91 total nods. And keep in mind, the streamer did this largely with new programming, as a large of chunk of those nominations came from rookies The Crown and Stranger Things. Sophomore program Master of None, which many weren't sure would return in time, represents the next largest total from its scripted fare.
Where this gets a little scarier for AT&T investors is that a large share of HBO's nominations comes from limited-run programming. Take out The Night Of and Big Little Lies, and all of sudden Netflix is closing the gap. You can clearly see a scenario where the tide is starting to turn and it's a jolt for traditionalist investors. Pair that with this week's boffo Netflix earnings report, and it doesn't do anything to calm the fears of other big media players.
Now, I will give HBO credit, because what the network smartly realized was that despite the lack of new hit long-term originals, it could pivot to limited-run event programming to balance things out. That's a temporary solution, though, and even its massive success with Westworld (the most nominated show of 2017) could still be fleeting.
Westworld is a high concept series that carries an equally huge cast and cost structure. Season 2 was not a guarantee at first, due a string of delays, but eventually it overcame its early issues. Yet, investors need to remember that as it stands, because of its long production schedule, the drama likely won't return in 2017. This is also a series that, like Fargo on FX or Master of None on Netflix, you can count on to return every year.
The appeal of those shows is that their creative teams don't force themselves to make episodes just to make episodes. After the True Detective debacle, HBO and other networks have been extra careful about rushing series back to air just because they can. That is why HBO needs more than just Westworld to hold its position.
Now as I said above, the short term looks strong for the network. Game of Thrones will help it sail through the summer, Larry David's Curb Your Enthusiasm makes its highly anticipated return in the fall, and the 2018 pipeline includes more limited-run event series like the Amy Adams-headlined Sharp Objects. All of that, combined with the potential of an early 2018 second season of Westworld, will put HBO in an even better position at next year's Emmys.
Seriously, imagine Thrones, Westworld, Curb, Veep and Silicon Valley all in contention in the same year - that's the definition of a cup spilling over. However, it is the year after that and the year after that are still question marks. Veep and Silicon Valley are getting later into their life cycles, and HBO still doesn't have its next Game of Thrones that investors can point to as "the" show that is guaranteed to be on for the next six or seven years and help anchor the network.
Yes, it has multiple Thrones spin-offs in various stages of development, but that can't be seen as the silver bullet solution - not when there are so many unknowns surrounding the network, and not when Netflix seems to just invent new hit series at will. Granted, $6 billion in content allocation will do that!
And yes, you can argue that for every Stranger Things or The Crown you have a Get Down-type show, but Netflix only cancelled that because it had an abundance of options and it didn't need to fill a hole or rely on a product it didn't have 100% confidence in. That's actually another pro for shareholders in the AT&T deal, as it will pump even more money into HBO's coffers so it doesn't have to depend on shows that clearly didn't connect with audiences.
The truth is, comparing HBO and Netflix is like comparing apples and oranges. Yes, their programming is similar, but the way of comparing it is skewed in Netflix's favor, since it doesn't release numbers. So again, you have to get creative, and if those investors who are so hard-wired in facts/figures can't think in any other terms, this should give them an overview.
And Netflix will only continue to disrupt the market, which was proven again by its new earnings report. For as much as people keep things that bubble is going to burst, nobody should have been shocked that its two flagships series and two of its more promising new programs (13 Reasons Why and GLOW) would entice subscribers to that level. House of Cards and Orange Is The New Black may be showing their age, but with age also comes experience, and that experience has proven time and time again to be a valuable lure.
Still, regardless of how a program airs - broadcast, cable, premium or streaming – the name of the game is viewership. Whether you need them to lure advertisers or you need them to sell subscriptions, you still need them to be successful. It is how success is measured that seems to be changing, and investors need to make sure they are considering all options.
Disclosure: I/we have no positions in any stocks mentioned, and no plans to initiate any positions within the next 72 hours.
I wrote this article myself, and it expresses my own opinions. I am not receiving compensation for it (other than from Seeking Alpha). I have no business relationship with any company whose stock is mentioned in this article.