YogaWorks (YOGA) has filed for an IPO and expects to sell five million shares priced between $12 and $14 per share.
At the midpoint of the proposed range, YOGA will raise $67.5 million and be valued at $190 million.
Underwriters for the deal include Cowen, Guggenheim, Stephens, Imperial, and Roth.
Company Overview
With a digital media service and > 50 company-owned studios, Santa Monica, California-based YogaWorks (YOGA) is one of the biggest yoga instruction companies in the country. According to the company, more than 225,000 practicing students are involved in the business, and nearly three million students visited a facility in 2016 alone.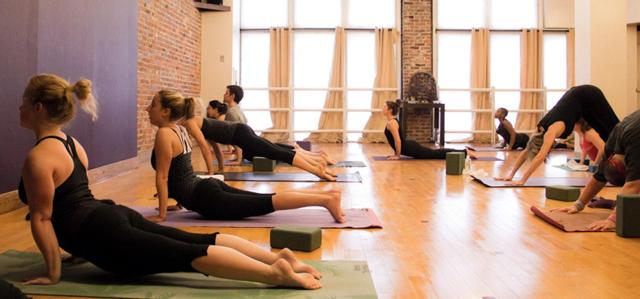 (Source: Company Website)
Executive Management Overview
The company was founded in 1987 by practitioner Maty Ezraty and sold to Highland Capital Partners in 2005. Highland recruited Phil Swain, a YogaWorks advisory board member, who had prior experience serving as a CEO.
Current president and COO Rosanna McCollough joined YogaWorks in 2014, when Great Hill Partners, a private equity firm based in Boston, acquired the company.
Financials
Net revenues increased 13% 2015-2016, ticking in at $55M in 2016. For the three mos. ended March 31st, 2015-2016 net revenues declined 7% to $15M. Management describes this as being primarily due to $0.9 million less deferred revenue being recognized between the comparable periods.
Net losses have been consistent: ($9.2M) and ($9.5M) 2015-2016 and ($1.5M) and ($2.6M) for the three mos. ended March 31st, 2016-2017.
Current revenue sources come from online and in-studio training programs. Recent growth is mainly attributed to the acquisition and building of new studios, yet YogaWorks also seeks to build out their digital platform.
YogaWorks plans to use the net proceeds to increase capitalization and financial flexibility.


(Source: SEC Filings)
Competitors
YogaWorks competes in a highly fragmented, competitive industry, with rivals such as CorePower Yoga, regional and local yoga studios and digital fitness programs like YogaGlo. In addition a number of recreational facilities and businesses offer similar fitness and yoga services like LA Fitness, Planet Fitness, 24 Hour Fitness, Life Time Fitness, Equinox and Town Sports International.
Conclusion: Consider a Modest Investment
~ 37 million Americans practiced yoga in 2016, an increase of 80% from 20 million in 2012. That figure is expected to grow another 50% to 55.1 million by 2020.
YOGA's growth strategy of acquiring and converting existing studios could prove successful long-term despite a lack of profitability at present.
We recommend no more than a modest investment in this IPO.
Don Dion's IPO Insights provides up-to-date information and analysis on the major IPOs each week, along with additional opportunities to invest and short these stocks at their quiet period and lockup period expirations, respectively. Consider following us at the link above. We will continue our PRO offerings on Seeking Alpha alongside our more exclusive research.
Disclosure: I/we have no positions in any stocks mentioned, but may initiate a long position in YOGA over the next 72 hours.
I wrote this article myself, and it expresses my own opinions. I am not receiving compensation for it (other than from Seeking Alpha). I have no business relationship with any company whose stock is mentioned in this article.