"Politicians were mostly people who'd had too little morals and ethics to stay lawyers." - George R.R. Martin, Ace In The Hole

Biotech continues to consolidate its substantial gains in June so far here in July. Last month the main biotech indices finally broke through upward resistance levels that had been in place since very late in 2015. Numerous previous rallies over the past year had previously broke upon that hard ceiling.
What is significant about June's rally was that it was accomplished without a pick up of M&A activity across the sector. This part of the market has been dormant since February. To me, this means that sentiment has improved markedly on the industry. One reason I believe has happened recently is a more business friendly FDA under new leadership.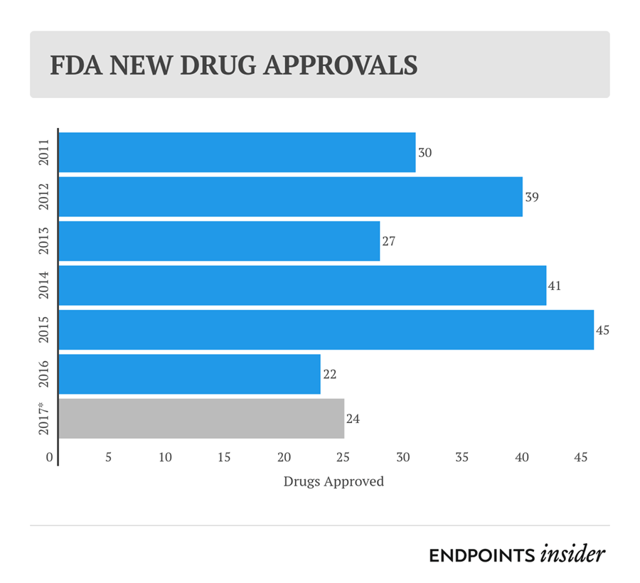 Already the governmental agency has approved more new drugs in 2017 than in all of 2016. The FDA seems to be focusing on three main areas at the moment. To increase competition and lower drug prices in the generics market, the agency wants at least three options for every off-patent compound and it is going to streamline the process to get more generics on the market. The days of a company buying a drug whose patent expired and sequentially and significantly raising its price are on their way to be dead and gone. Companies that rely on this 'Valeant' (VRX) model will have to rethink their strategy or perish.
Second, the FDA seems intent on doing something about the opioid crisis that has swept over the nation over the past decade. The agency in June put pressure on Endo International (ENDP) to withdraw its compound Opana due to its abuse potential, which the company recently 'voluntarily' did recall the compound soon thereafter, costing itself over $150 million in annual sales.
This should be good news for those pursuing non-addictive cannabinoid plays like Zynerba (ZYNE) and names with existing less addictive substances on the market already like BioDelivery Sciences (BDSI).
The most important boost for the sector should come from the agency's new focus on streamlining the drug development and approval process. The agency's new commissioner has vowed to clear out the over 200 drug candidates awaiting decisions around Orphan Drug designations by the end of the summer. This is good for the industry and particularly for concerns focused on rare diseases.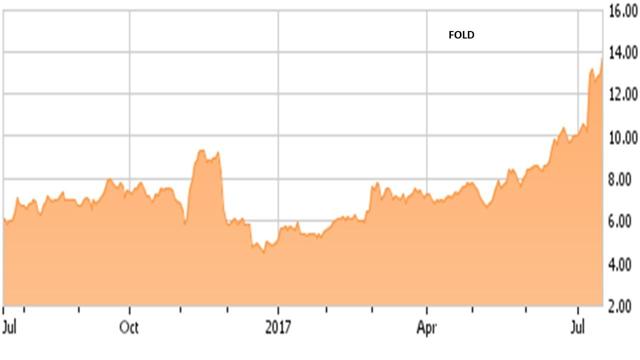 The agency also seems willing to reconsider and reverse previous decisions they have made. Amicus Therapeutics (FOLD) is one of the beneficiaries of this more business friendly approved. The stock has soared since earlier this month, the FDA reversed its November decision to not grant the company's drug 'galafold' an accelerated path to approval without a further trial.
The decision was made even though the product had been approved for the treatment of Fabry disease in May of last year and already had started to be rolled out on the continent. The reversal means Amicus will file a NDA for this drug in the fourth quarter and if all goes well this compound will be on the market in the United States by mid-2018. It also will save Amicus $100 million to $200 million for a new trial and should get the compound to the U.S. market two years ahead of projected.
Obviously the FDA's decision has been great for the shareholders in Amicus and the agency's new leadership and direction is good for the sector as well. After a decade of regulatory overreach in so many sectors of the economy and market, this change of direction at one government should be welcomed by the market and investors.
"He knows nothing; and he thinks he knows everything. That points clearly to a political career." - George Bernard Shaw, Major Barbara
Author's note: To get these types of articles and Instablogs on attractive biotech and pharma stocks as soon as they are published, just click on my profile, hit the big, orange "Follow" button, and choose the real-time alerts option.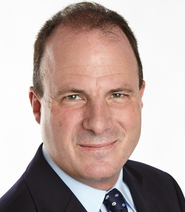 Thank You and Happy Hunting
Bret Jensen
Founder, Biotech Forum
Disclosure: I am/we are long BDSI, FOLD, ZYNE.
I wrote this article myself, and it expresses my own opinions. I am not receiving compensation for it (other than from Seeking Alpha). I have no business relationship with any company whose stock is mentioned in this article.