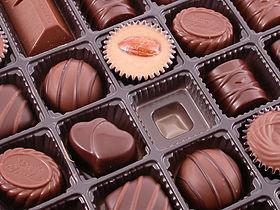 Investing in cocoa has been tough this year. Not only has over supply dealt a huge blow to prices, but even as selling volume stabilized, the price of cocoa continued to sink lower. News of a hedge fund failing didn't help investor sentiment. Farmers have been moving cocoa from the Ivory coast to Ghana to achieve better crop prices, a situation raised in a Reuters report, and which has prompted the World Bank to comment on lack of transparency, corruption and mismanagement.
It does look as though a technical low is now in place, with seasonal cocoa strong through June and July. There is usually some weakness into mid August however, which some traders may attempt to manipulate.
Demand - Supply Revisions
At the end of May, the International Cocoa Organization (ICCO) raised its forecast for a global cocoa surplus in the current 2016/17 season to 382,000 tonnes, due to increased production from the Ivory Coast and Ghana. The previous expected surplus was for 264,000 tonnes.
"This reflects mainly upward adjustments to the crop estimates for Côte d'Ivoire (up by 80,000 tonnes) and Ghana (up by 100,000 tonnes)," the ICCO said, adding there were also downward revisions for Indonesia, Cameroon and Nigeria.
"Maintaining the current producer price of cocoa beans could prompt some Ivorian farmers to smuggle cocoa into Ghana although security at the borders between the two countries have been tightened to prevent smuggling," the ICCO said.
The revised forecast represented an increase of 3.2 percent from the previous 2015-2016 season (which was in deficit compared to the 2014-2015 season).
Cocoa Seasonal Chart
Seasonally, cocoa normally trades sideways in July, then weakens into the middle of August, when it recovers. Despite choppy trading, prices normally rise into the end of September.
The potential for commodity backwardation depends on which futures contracts investors decide to purchase, further information is available here.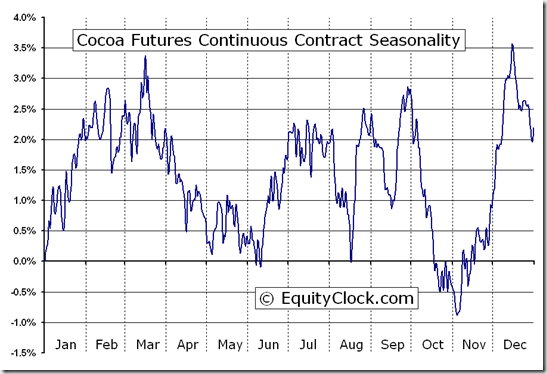 Cocoa COT Chart
The COT chart shows that commercials (producers) have been reducing selling positions, since November 2015, and it's the large spec/swap dealers and managed money, creating the short positions, with managed money noticeably short compared to commercial long contracts this year.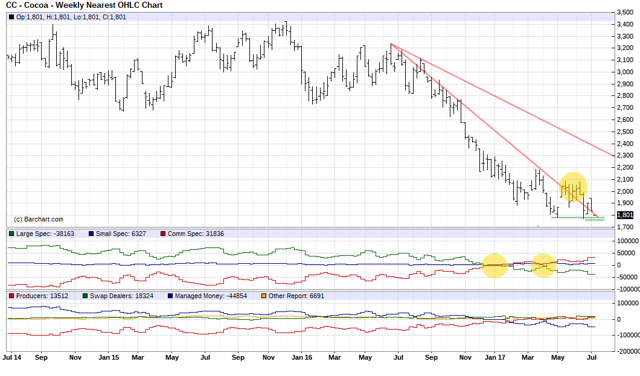 This has created a potential price low. Despite another attempt to short again in June, prices are still being supported at the 1800 level, with trending over the initial red diagonal channel line. The June low needs to hold on what appears to be an imminent test of that low.
Stock Charts
Short term, the RSI is falling from the 50 level, and appears to be retesting the last low in July. The green diagonal trend line is rising, but another test of S1 wouldn't alter a bullish position, providing the April, May lows hold. A failure would give rise to S2 support, but with the fast stochastic already on a low, and past bounces having already developed from this level, that seems less likely.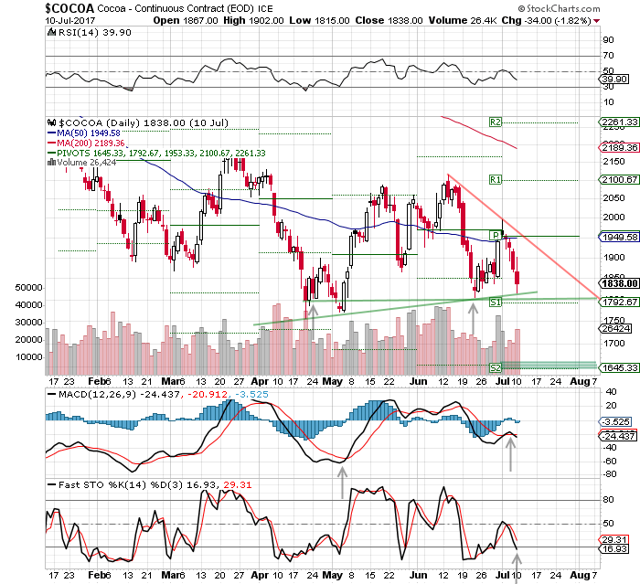 Longer term we can see that this consolidation is trending outside the initial red diagonal down-trend channel of 2016, so has a good chance of holding. The RSI is just turning down which has created weakness, but in March turned up from this level. Extreme over sold conditions were achieved in December last year, but prices still fell due to overwhelming bearish large spec' sentiment.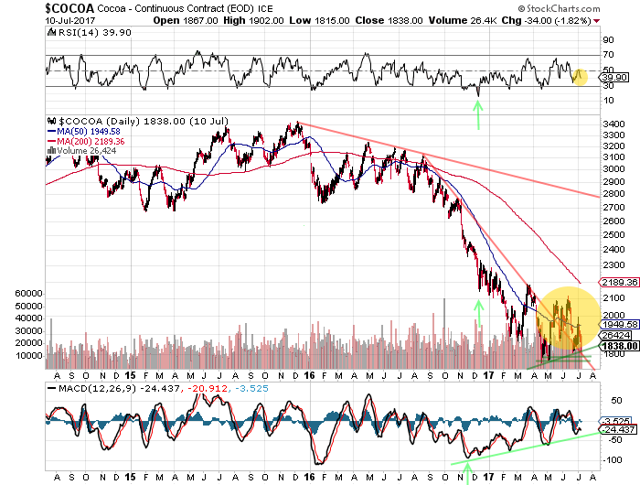 Investing in Cocoa
Rather than managing a futures account, it's possible to invest in commodities using ETF/ETN. There are service fees which can accumulate in regular trading, and futures traders should also be aware of the possibility of commodity 'backwardation' or contango.
iPath Bloomberg Cocoa Subindex Total Return ETN (NYSEARCA:NIB)
iPath Pure Beta Cocoa ETN (NYSEARCA:CHOC)
CHOC carries a price tag of 85 BP by expense ratio, it doesn't suffer much from cantango, but it's expensive which means best for a long term hold rather than for regular trading. NIB offs more liquidity, manageable trading spreads, and a reasonable proxy for cocoa prices. The expense ratio is also lower at 0.70%.
The potential for commodity backwardation depends on which futures contracts investors decide to purchase, further information is available here.
Looking Forward
To invest in an ETF, positive volume at the S1 price level, should at the same time result in a flattening of the black ADX line over the MACD. A further confirmation would come from a bullish white daily candlestick, in for example, a 'bullish engulfing' pattern, and eventually a rise of the fast stochastic. There are other bullish reversal candlestick patterns, so this needs checking after the event.
Downside risk is a failure of the April price low, which could give way to an S2 down side target, but this seems less likely.
Disclosure: I/we have no positions in any stocks mentioned, and no plans to initiate any positions within the next 72 hours.
I wrote this article myself, and it expresses my own opinions. I am not receiving compensation for it (other than from Seeking Alpha). I have no business relationship with any company whose stock is mentioned in this article.
Editor's Note: This article covers one or more microcap stocks. Please be aware of the risks associated with these stocks.