After sanctions on Iran softened following the nuclear agreement, there were high hopes that jet makers would be able to sign deals worth billions with airlines in Iran to replace the country's aging fleet.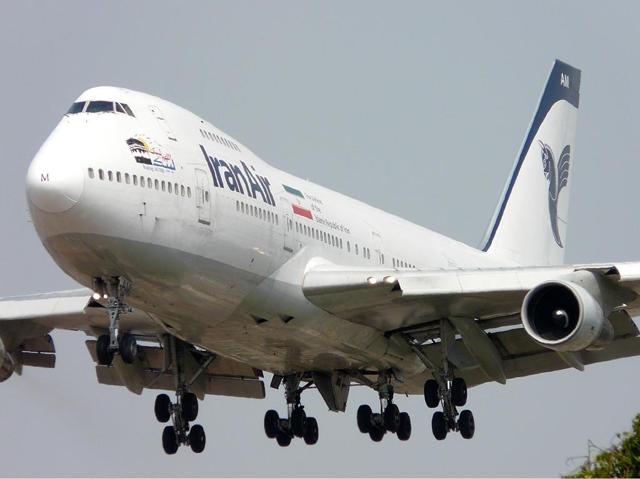 In this article, I want to have a look at what aircraft deals have been in the works, what their values are for Boeing (BA), Airbus (OTCPK:EADSF) and ATR and in what stage each deal currently is.
Boeing
For Boeing, the most important deal is the deal with Iran Air. In June 2016, Boeing and Iran Air signed a Memorandum of Agreement and in December 2016, a final agreement for the purchase of 80 aircraft was reached with some contingencies left to be cleared. After clearing these contingencies, the order would be added to Boeing's order book. To date the order has not been added, which could indicate that not all contingencies have been cleared. Boeing still plans to hand over the first out of 80 jets valued at almost $17B at list prices to Iran in April 2018.
On April 4th 2017, Boeing stated that it reached a Memorandum of Agreement with Iran Aseman Airlines for the purchase of 30 Boeing 737 MAX aircraft with purchase rights for another 30. The deal has a value of $6.7B when fully exercised and the first delivery is scheduled for 2022.
On the 10th of June Aseman CEO, Hossein Alaei, told Iranian IRNA the following:
I am very pleased that after a year of negotiation with Boeing, the contract to buy 30 Boeing 737s was signed today.
Deliveries were said to start to in 2019, contrary to Boeing's mediaroom item stating first delivery scheduled for 2020.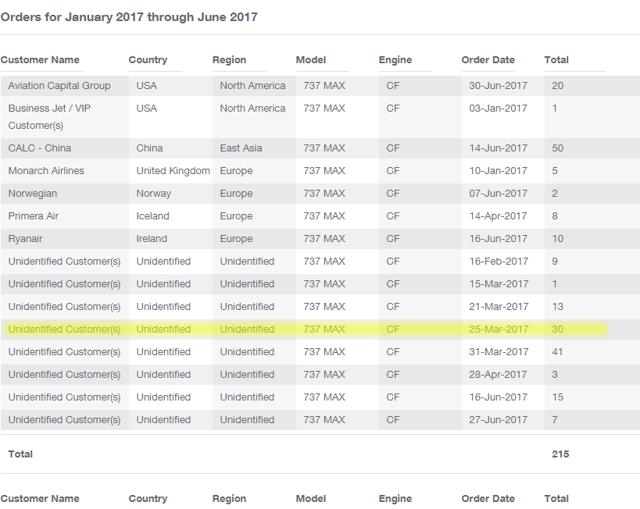 In Boeing's order book, there is no order that can with certainty be connected to Iran Aseman Airlines. There is an order for 30 Boeing 737 MAX aircraft in the order book, but it is listed as unidentified. Iran Aseman Airlines said that a deal was reached on the 18th of March with the order date of the 30-aircraft order being one week later. Given Boeing's practice of booking orders as they are finalized, one would expect the date of the order to be in June. At this stage, I have doubts whether the order already is in Boeing's order book.
A third potential order would come from Qeshm Air for the purchase of 10 Boeing 737 MAX aircraft and 5 Boeing 737-800 aircraft with the first deliveries planned for 2022. The airline expects the deal to be signed within a month.

What we see is that Boeing could sell up to 155 aircraft valued at $25.3B to airlines in Iran. To date, however, there has been no confirmation that any of the orders from the 3 customers that Boeing has reached a tentative agreement with has indeed been finalized.
Airbus
The European jet maker was pretty quick to ink a deal with Iran Air after sanctions were lifted. The jet maker reached an agreement with Iran Air to deliver 46 Airbus A320 aircraft, 36 Airbus A330 aircraft and 16 Airbus A350-1000 aircraft valued $20.8B at list prices. Airbus was pretty quick to deliver 2 A330s and a single Airbus A321 to Iran Air. This was possible because the jet maker had these jets in storage after they were not taken up by their initial customer.
During the Paris Air Show, Airbus signed Memoranda of Understanding with 2 Iranian customers. Zagros Airlines signed for 20 Airbus A320neo aircraft and 8 Airbus A330neo aircraft. Iran Airtour signed an MoU for 45 Airbus A320neo Family aircraft.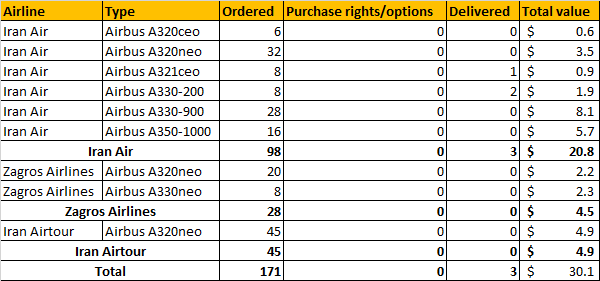 Airbus could sell up to 171 aircraft valued $30.1B to airlines in Iran. Contrary to Boeing, Airbus has a firm order with Iran Air while two airlines expressed their order intention. In terms of order value, the Airbus orders and commitments also top Boeing's figures.
Smaller jet makers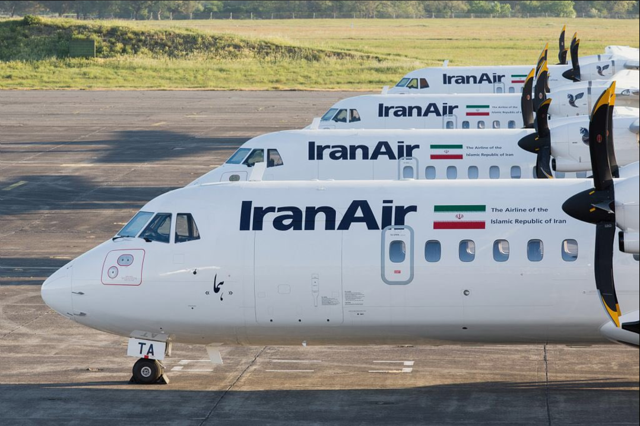 Source: Aviation Iran - World's First Iranian Aviation News Website in English
The smaller jet makers have also done business with Iran. ATR, part of Airbus, signed a deal for 20 ATR 72-600 aircraft worth $520 million at list prices. Six out of 20 aircraft have already been delivered. Embraer (ERJ) sold 5 Embraer 195 aircraft to Kish Air of which 1 has been delivered and seems to be in talks to sell 10 Embraer jets to a ATA Airlines. The 15 aircraft would carry a sticker price in the region of $750 million.
Iran planned to buy up to 25 Mitsubishi aircraft, but these plans have been scrapped. Most recently Canada provided a $100 million loan to secure an order for 10 CRJ aircraft from a new Iranian Airline. At list prices, this deal could be valued around $500 million. Although smaller, also the smaller jet makers have done business with Iran.
Conclusion
So far, Airbus has sold the most aircraft to Iran in terms of units, value and firm orders. Whereas Boeing found in Iran Air a customer for their somewhat slow-selling Boeing 777, Airbus found customers for their slow-selling A330neo in Iran. Also, the smaller jet makers have done solid business in Iran.
There, however, are a few risks. The first one being the fact that the licenses to sell aircraft to Iran are currently under review by the Treasury Department. This could also be one of the reasons why we do not see any Iranian orders in Boeing's books. The second risk for jet makers is that airlines in Iran might have a hard time taking delivery of aircraft and putting them in revenue services. Various airlines in the country have up to 300 unfilled orders outstanding, which is a lot to successfully absorb.
If you would like to receive updates for my upcoming articles, please click the "Follow" text at the top of this page next to my profile.
Disclosure: I am/we are long BA.
I wrote this article myself, and it expresses my own opinions. I am not receiving compensation for it (other than from Seeking Alpha). I have no business relationship with any company whose stock is mentioned in this article.
Editor's Note: This article discusses one or more securities that do not trade on a major U.S. exchange. Please be aware of the risks associated with these stocks.