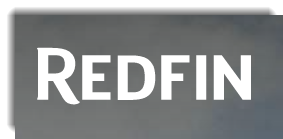 Quick Take
Online real estate broker Redfin (NASDAQ:RDFN) is putting the final touches on an IPO of $120 million, as it intends to sell 9.23 million shares at a midpoint price of $13.00 per share
Redfin has developed a technology-enabled residential real estate brokerage firm that provides buyers and sellers with a range of lower-priced, online-centric services.
I view the IPO as reasonably valued, given Redfin's hybrid brokerage-technology position in the market, its growth rate and future prospects for continued growth.
Company
Seattle, Washington-based Redfin was founded in 2004 and launched in 2006 to develop a technology-powered platform that assists consumers in buying and selling homes.
Management is headed by CEO Glenn Kelman, who has been with the firm since 2006 and was previously a co-founder and VP Marketing and Product Management of Plumtree Software.
Below is a brief overview video on selling a home with Redfin:
(Source: Redfin)
The company has raised in excess of $165 million from private investors in several rounds of funding. Investors include venture capital firms in the Northwest U.S. as well as private equity firms and corporate investors.
It's most recent funding round was in December, 2014, a $71 million Series G round at an undisclosed valuation.
Interestingly, Redfin hires its 'lead agents as employees, rather than as independent contractors, and there [it] incurs related costs that [its] brokerage competitors do not, such as base pay, employee benefits, expense reimbursement, training, and employee transactional support staff.'
Market and Competition
According to a July 2017 IBISWorld market research report, the market for real estate brokerage services in the U.S. is approximately $158 billion across all sectors (including leasing) and grew at a 9.1% annual growth rate from 2012 to 2017.
In the aftermath of the 2008 financial crisis, the residential housing industry has rebounded strongly.
Additionally, a rise in the number of younger demographic, Millennial, first-time buyers and sellers has dramatically increased the propensity of that market segment to consider using a more convenient, lower cost, technology-enabled service such as that of Redfin.
Major competitive online vendors that provide similar or adjacent services include:
Opendoor

Compass

Xome

Real
The company says that 'delivering a better customer experience at a lower cost than [its] competitor is a fundamental tenet of [its] strategy.' So, Redfin competes to a significant extent on price.
Financials & Commentary
Redfin's recent financial results can be summarized as follows:
Rapidly growing

topline

r

evenue

– 2016 at

$267.2 million, 43% increase vs. prior

Growing

gross

margin

– 2016 at

31% vs 2014 – 2015 at 26%

Uneven

negative

cash flow

– 2016 at

$9.3 million cash used in operations
As of March 31, 2017, the company had $46.65 million in cash, equivalents and restricted cash; it had $50 million in total liabilities. (Interim, unaudited)
Redfin intends to raise $120 million in gross proceeds from an IPO of its common stock.
Management didn't provide specifics on how it will use the net proceeds from the IPO, other than to say as follows,
We currently have no specific plans for the use of the net proceeds that we receive from this offering. Accordingly, we will have broad discretion in using these proceeds, and investors will be relying on the judgment of our management regarding the application of the proceeds.
Listed managers of the IPO are Goldman Sachs, Allen & Company and others.
Redfin operates in the valuation gray area between a real estate brokerage and a technology company, since it brings a technology approach to the real estate brokerage function.
Assuming 81 million shares are outstanding following the IPO, at the proposed midpoint price of $13.00 per share, management wants the market to pay at a valuation of just over $1 billion, which would entail a Price/Sales multiple of 3.7x.
Comparing that multiple to a basket of publicly held Brokerage & Investment Banking stocks as compiled by the NYU Stern school in January 2017 which showed a multiple of 2.58x, it would indicate a pricey valuation on that comparison alone.
However, given that Redfin is a technology-enabled brokerage which allows the firm to drive growth and achieve greater scale at a faster pace than traditional brokerages, while competing more effectively on price, my view is that the proposed valuation is in line with what I would consider a reasonable price to pay for that growth.
So, at the proposed price of $13.00 per share, my opinion is that the IPO is a BUY.
I write about M&A deals, corporate investments in technology companies and IPOs. Click the Follow button next to my name in this article if you want to receive future articles automatically.