Welcome to the weekly natural gas storage report edition of Natural Gas Daily!
The EIA reported a +17 Bcf change in storage, bringing the total storage number to 2.990 Tcf. This compares to the +20 Bcf change last year and +47 Bcf change for the five-year average.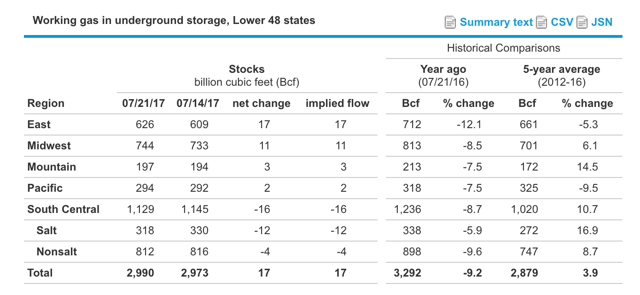 Going into this report, a Reuters survey of 24 traders and analysts pegged the average at 24 Bcf with a range of +17 Bcf to +32 Bcf. We expected +24 Bcf and were in-line with the consensus average. We were off by 7 Bcf on this storage report.

We reset our track record at the end of Q2 and started a new spreadsheet at the start of Q3. Our estimates are currently 7 Bcf over EIA's reported 2.990 Tcf storage figure, while consensus is off by 13 Bcf.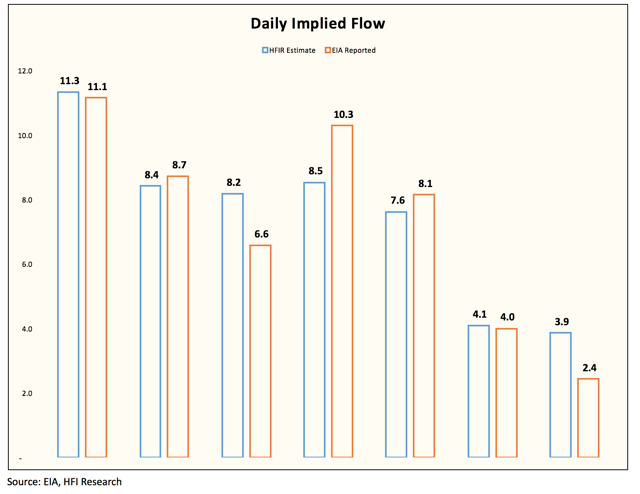 EIA's reported implied build was 2.4 Bcf/d versus our estimate of 3.9 Bcf/d.
Natural gas prices following the EIA storage report reacted bullishly as prices moved higher across the curve. However, traders note that the August contracts are currently trading lower than the September contracts. The monthly weather outlook so far for August is not in favor of the bulls. See chart below: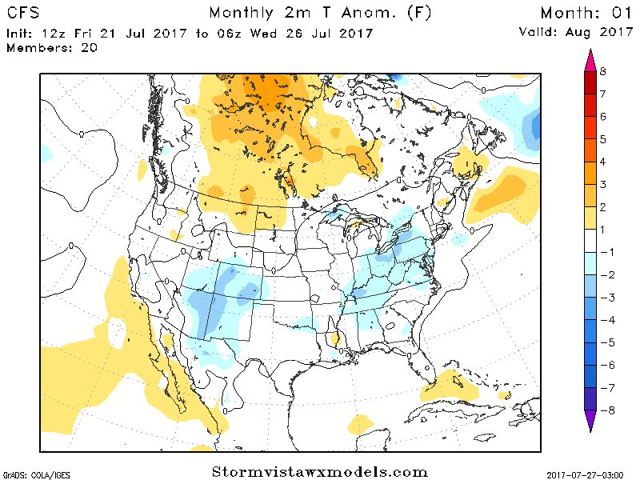 For readers interested in what we discussed with the traders today along with today's latest fundamental outlook, please consider signing up for HFI Research or direct message us for a sample report!
Disclosure: I/we have no positions in any stocks mentioned, and no plans to initiate any positions within the next 72 hours.
I wrote this article myself, and it expresses my own opinions. I am not receiving compensation for it (other than from Seeking Alpha). I have no business relationship with any company whose stock is mentioned in this article.